true
Of all the filmmakers profiled in this series, Leo McCarey may be the most overlooked, and the most devout. Born in 1896 and raised a Catholic, he attended St. Joseph's Catholic School in Los Angeles and remained a practicing Catholic until his 1969 death.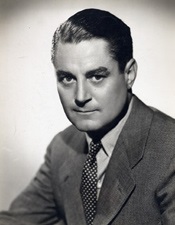 He was also a giant in his day. His films were financial and critical successes; many—like An Affair to Remember and The Bells of St. Mary's—have remained household names. McCarey worked on nearly 200 movies across 40 years, primarily comedies. He was the first director (and is one of only seven) to have won Oscars for Best Picture, Best Director, and Best Screenplay in the same year. Jean Renoir said McCarey "understands people better perhaps than anyone else in Hollywood."
Prior to entering filmmaking, McCarey first tried to be a middleweight boxer (his father was an Irish-Catholic promoter), then tried investing in copper mining, and then was a working criminal defense attorney, pursing law under pressure from his father. He would later claim that he never won a case and that his last defendant chased him out of court and down the street after losing. He also tried his hand at songwriting, writing hundreds of songs, none of which were popular—a major frustration in his life.
Switching to filmmaking, he worked at the Hal Roach studio in the '20s, cutting his teeth writing gags for the Our Gang (Little Rascals) series that many of us grew up on via television, and then he started directing shorts. He paired two comedians for the first time, Stan Laurel and Oliver Hardy, thus making film history less than a decade after he began. He wrote and directed many of their shorts and by 1929, was VP of production for the studio.
He would often sit at the piano in the morning, play ragtime, and concoct improvised scenes to shoot. This musical approach continued throughout the rest of his career, and he included musical scenes in nearly all of his films without any of them being labeled a musical. Musicals often stop the progress of the plot for their numbers, but McCarey's films brilliantly forwarded the plot with the musical number: they were not digressions, but progressions; not interludes, but integral parts of the story he was telling.
With the advent of sound, he would branch out and work with many stars, focusing on his strengths and his loves, primarily comedy and music. His string of hits in the '30s is hard to believe: he directed Gloria Swanson in Indiscreet in 1931, Eddy Cantor in The Kid from Spain in 1932, the Marx Brothers in Duck Soup in 1933, W.C. Fields, George Burns and Gracie Allen in Six of a Kind in 1934, Mae West in Belle of the Nineties in 1934, Charles Laughton in Ruggles of Red Gap in 1935, Harold Lloyd in The Milky Way in 1936, and capped it all with one of the first screwball comedies and one of Cary Grant's first films in his now-classic persona, modeled partly on McCarey himself, The Awful Truth in 1937. Though McCarey would take home an Oscar for Best Director for his work on this film, he always held a grudge against Grant for stealing his persona for that film and his subsequent career of mega-stardom. This is ironic because McCarey often put autobiographical allusions into nearly all of his films.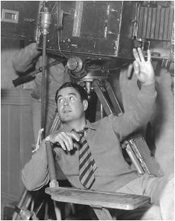 As to his approach, McCarey told an interviewer, "I love when people laugh, I love when they cry, I like a story to say something, and I hope the audience feels happier leaving the theatre than when it came in."
On his success: "I don't know what my formula is. I only know I like my characters to walk in clouds. I like a little bit of the fairy tale. Let others photograph the ugliness of the world. I don't want to distress people." Many of his films center on teaching scenes—one person teaches another to sing, to box, to drum, to speak on the radio—but they always feature a teacher with compassion, who forgives his student for their gaffes, forgives them their sins, as McCarey's had been for his own many failures before learning where his place in this world was to be.
He also valued quiet moments in his films, especially at the end—such as The Awful Truth or Going My Way, comedies that end peacefully, with a still, small silence. Instead of ending with a bang, McCarey's comedies end with a whisper … and we remember them. The use of silence in his endings has been compared to that of Robert Bresson. McCarey is not in the same league, but has a similar effect on his viewers in the contrast, the chiaroscuro, between the active, sometimes raucous, musical numbers and the quiet, contemplative endings.
After his string of comedic success, his work would take something of a serious turn, beginning with the film he thought of as his best, Make Way for Tomorrow, also made in 1937. "If I really have talent," he told an interviewer, "this is where it appears." Orson Welles would extol the film's virtues extensively with Peter Bogdanovich in his book of interviews with the great director, stating that the film "would make a stone cry." McCarey said when he won his Oscar for The Awful Truth the same year, "Thanks, but you gave it to me for the wrong picture." The film concerns an elderly couple who, because of tough financial times, are forced to separately move in with their too-busy-to-care five children who pass them around like hot potatoes.
McCarey's career would take a religious turn as well, especially after a nearly fatal car accident in 1940. He had always wanted to make a film about Adam and Eve, but never did. And although there are spiritual glimpses in his earlier films (the Brit Charles Laughton in Rugglesof Red Gap quotes the Gettysburg Address in a bar and, as all the Americans drink their beer after, it feels like a communion of sorts), he had scenes in churches in his last nine films and featured at least one priest or nun as a major character in four of those. McCarey's films feature such spiritual and religious themes as love in this world reflecting the love of God for mankind, finding one's calling in the service of others, an interest in pacifism and contempt for greed. Forgiveness is McCarey's greatest theme, featured in most of his films.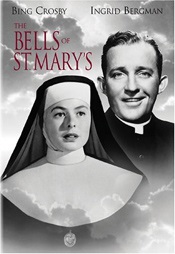 In the '40s he produced and directed two of the most classic films about a priest and a nun, Going My Way and its sequel The Bells of St. Mary's. McCarey co-wrote the latter film with Dudley Nichols based on his actual aunt, a nun in Hollywood who died of typhoid. Both films led the box office for 1944 and 1945, respectively. The Bells of St. Mary's was seen by more moviegoers in America than any other film up to that point in cinematic history.
Way before the depiction in film—and the imitation in life of priests that are more sinners than saints—Bing Crosby brought a gold-hearted, bright-eyed angel to Father O'Malley's character, complemented perfectly by Ingrid Bergman's solid, deep, but jovial Sister Superior. After Spencer Tracy and James Cagney turned down the role, Crosby signed on, lending his vocal talents to the films, resulting in a number one hit in the first film's "Swinging on a Star," but he would also surprise the public with his acting prowess. Going My Way would win the Oscar for Best Picture, as well as seven other awards, including Best Director for McCarey. The Bells of St. Mary's is one of those rare sequels that surpasses its original; being a love story between the priest and the nun, a forbidden love because of their greater love for, and devotion to, God.
Both films were wildly successful, but so also was McCarey. Since he was producer on the films, he also took a share in the profits, and as a result had the highest income in America for 1944. He struggled to get the pulse of the nation during the Cold War until he made An Affair to Remember in 1957, a remake of his 1939 film Love Affair. His last hit was Rally Round the Flag, Boys!, starring Paul Newman and Joanne Woodward—their second film together and first after they married, made in 1958.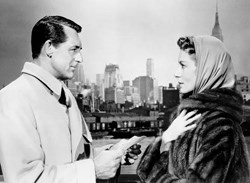 His last film was the flop Satan Never Sleeps in 1962, which deals with Catholic priests in Communist China. He quit the film, one of his darkest, before completion, leaving the studio to piece it together. McCarey died seven years later of emphysema.
In 2006, an Oscar trophy reported to be one of his Best Director awards was up for auction—but it turned out to be a false report. The gold statuette was pulled from the auction, because his daughter proved she still has all three of his Best Director Oscars.
Filmmakers of Faith, an occasional feature at CT Movies, highlights directors who adhere to the Christian faith—sometimes strongly, sometimes loosely, and sometimes somewhere in between. This series will include everyone from biblically-minded evangelicals to directors who may only have a "church background" and perhaps a lapsed faith … but their films are clearly informed by their spiritual history.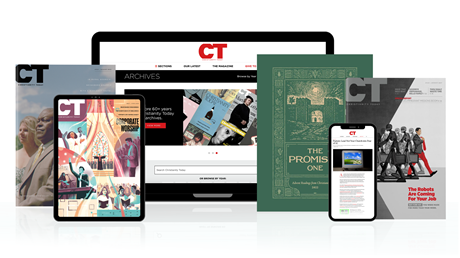 Annual & Monthly subscriptions available.
Print & Digital Issues of CT magazine
Complete access to every article on ChristianityToday.com
Unlimited access to 65+ years of CT's online archives
Member-only special issues
Subscribe
A Happier Audience
A Happier Audience