true
CT Movies has received quite a bit of feedback in recent days about the Harry Potter franchise, from Christians who think the series is harmless fun to those who believe it's straight from the Devil. There are plenty of comments—pro and con—on our review of the latest HP film, and last week's newsletter—which noted that a reader had essentially blamed CT Movies that his 6-year-old daughter was trying to cast spells, a la Harry Potter—sparked many more. Here's a sampling of reader reactions:
Is a child in the back yard "casting spells" any more troublesome than pretending to bein a shootout at the OK Corral (my son will make a gun out of anything)? I think you run into more problems when you suppress imagination. My children understand that Harry Potter is a fictional character. Maybe I am not a very good Christian, because my children run around the house with a dowel rod saying "Wingardium Leviosa" and pretend that things are flying about. I see this as fiction and nothing else. It troubles me that people today cannot make that distinction.
All spellcasting is bad. There is no good spellcasting. We get our miracles, blessings, healings, etc., from GOD. We do not get them from Satan.
I am impressed with the deep meanings in the books. There is such a treasure trove of conversation we've been able to have with our kids. Just a couple of days ago we were on a long hike and had about a two-hour discussion of Harry Potter. My 11-year-old daughter came up with several themes: light over darkness, good over evil, love conquers, self sacrifice, friendship, trust, mercy, the importance of family.
Potter is unhealthy spiritually and psychologically as it invariably leads to the type of things children from 5-18 ...
1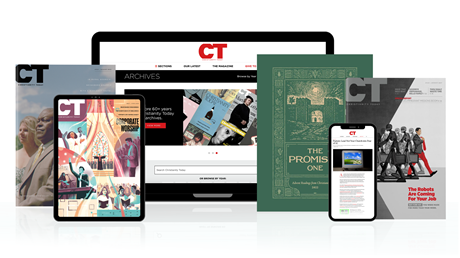 Subscribe to Christianity Today and get access to this article plus 65+ years of archives.
Home delivery of CT magazine
Complete access to articles on ChristianityToday.com
Over 120 years of magazine archives plus full access to all of CT's online archives
Subscribe Now
Harry Potter: Good or Evil?
Harry Potter: Good or Evil?