true
The Hurt Locker is an extraordinarily uncomfortable movie to watch, not because it is poorly made, but because it succeeds so brilliantly at what it does—place its audience directly in the crosshairs of life in war-torn Iraq.
This is the best Iraq war movie yet made (though it is not the definitive examination many are waiting for), all the more so because it is astonishingly apolitical. The Hurt Locker isn't interested in casting blame or heaping praise—it simply wants to immerse the viewer in hell.
The Hurt Locker doesn't focus on epic battles or even battalion-strength skirmishes, but chooses instead to embed itself with the elite technicians who daily disarm bombs on the streets of Baghdad.
When Staff Sergeant William James (Jeremy Renner) arrives at Fort Victory to take over the reigns of a three-man Explosive Ordnance Disposal (EOD) team, he is there because the soldier who previously held the position died in a shrapnel-infused fireball.
If Sergeant J.T. Sanborn (Anthony Mackie) and Specialist Owen Eldridge (Brian Geraghty) do not warm to James right away, it is not just because they are still mourning the loss of their friend but because James, who may not be able to tell the difference between bravery and bravado, lives his life with a reckless disregard for basic safety measures. Either that or he has honed his tightrope walking craft to the point of absolute precision, inherently recognizing what can save his life and what exists simply to give the illusion of security. But James' devil-may-care attitude endangers not just himself but all those around him, and with mere weeks until they rotate out of Iraq, Sanborn and Eldridge just want to stay alive long enough to go home.
Kathryn Bigelow has always been ...
1
Browse All Movie Reviews By: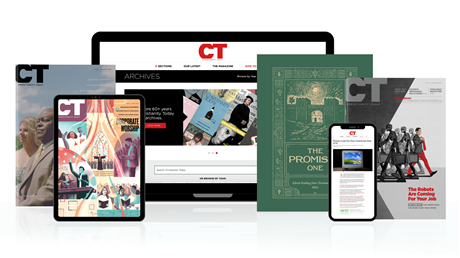 Find hope and historical insight. For a limited time, explore 60+ years of CT archives for free!
Daily devotions from Timothy Dalrymple during this pandemic.
Hundreds of theology and spiritual formation classics from Philip Yancey, Elisabeth Elliot, John Stott, and more.
Home delivery of new issues in print with access to all past issues online.
Join now and get print issues access to archive PDFs.
The Hurt Locker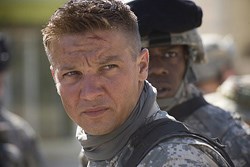 This slideshow is only available for subscribers.
Please log in or subscribe to view the slideshow.
The Hurt Locker