Typical beach reading is heavy on novels and narrative non-fiction. But if you want to shake up your summer selections, consider picking up one or more of these newly released, theologically informed books.
Your beach companions will think you're prepping for Sunday school or family devotions. You'll actually be learning plenty yourself from an unusually gifted theologian equally adept at teaching seminary students and young children.
Christless Christianity: The Alternative Gospel of the American Church
by Michael Horton
Baker Books, December 2008
240 pp., $14.99
Maybe you should wait to read this book on a rainy day when you can't go to the beach. Horton, a discerning and clear-thinking theologian, diagnoses what ills American believers, including consumerism, individualism, and nationalism.
Fearless Pilgrim: The Life and Times of John Bunyan
by Faith Cook
Evangelical Press, January 2008
432 pp., $21.99
Biographies make for a quick, engaging read. Cook explores the times that gave us Bunyan, the pastor and prisoner whose best-selling The Pilgrim's Progress brought theology to the masses.
Venerable historian Noll expands on the contributions of missiologist Andrew Walls to show how American Christianity has shaped the rapidly expanding global church.
The senior counsel for Americans United for Life advocates the neglected virtue of prudence for fighting abortion. His timing is impeccable for Christians dealing with the ramifications of George Tiller's murder.
When Athens Met Jerusalem: An Introduction to Classical and Christian Thought
by John Mark Reynolds
IVP Academic, June 2009
240 pp., $15.99
Theology has always confronted and conformed to the intellectual trends of its cultural context. Like some early Christian apologists, Reynolds draws connections between Hebrew theology and the Greek philosophy so popular in ancient Rome. He even dares to recommend cooperation between faith and reason in order to save Western civilization.
Justification: God's Plan and Paul's Vision
by N. T. Wright
IVP Academic, May 2009
264 pp., $17.99
Read for yourself what all the fuss is about. Bring along the handy chart from the June issue of Christianity Today to compare Wright with his chief critic, John Piper. Justification is too important to be left to professional theologians, so bring your Bible, too, and trace the sometimes-complex arguments.
Why We Love the Church: In Praise of Institutions and Organized Religion
by Kevin DeYoung and Ted Kluck
Moody Publishers, July 2009
224 pp., $11.99
The authors of the award-winning Why We're Not Emergent return to tackle another set of theological innovators. Whether committed, disgruntled, waffling, or disconnected from the local church, this book will help you love the bride of Christ.
Predestination: The American Career of a Contentious Doctrine
by Peter Thuesen
Oxford University Press, July 2009
288 pp., $27.99
Want to celebrate the summer of John Calvin's 500th birthday? Then read about the history of the doctrine most closely associated with him. You'll see just how far theology can stretch over space and time.
Adopted for Life: The Priority of Adoption for Christian Families and Churches
by Russell Moore
Crossway Books & Bibles, May 2009
288 pp., $11.99
Readers rave at Moore's ability to link important theological concepts with contemporary concerns. But you better handle this book delicately. You might return home from the beach with a new calling that will change your family's life.
Collin Hansen is a CT editor at large and the author of Young, Restless, Reformed: A Journalist's Journey with the New Calvinists.
Related Elsewhere:
Christianity Today editors and Her.meneutics contributors also gave summer book recommendations. More book reviews and recommendations are in CT's books section.
Previous Theology in the News columns are available on our site.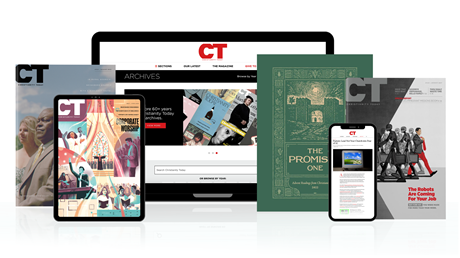 Subscribe to Christianity Today and get access to this article plus 65+ years of archives.
Home delivery of CT magazine
Complete access to articles on ChristianityToday.com
Over 120 years of magazine archives plus full access to all of CT's online archives
Subscribe Now
Ten Theology Books for Your Beach Bag
Ten Theology Books for Your Beach Bag