James Dobson praised Miss California USA Carrie Prejean for preaching a sermon with her life. Miles McPherson, her pastor, compared her to Esther. Prejean claimed God chose her and trusted her to speak out. Even now that she has been stripped of her title, Prejean is on the talk show circuit talking about her beliefs. "When God is for you, no one can be against you," she told Larry King.
I've been studying religion and beauty pageants for my Ph.D. dissertation, and even I'm still trying to wrap my head around the last two months of headlines. Nobody expected Prejean's comments about gay marriage to be news, nor for American evangelical communities to promote Prejean as a pageant preacher.
The irony of the controversy is not how unique Prejean is for using the pageant to promote her Christian beliefs, but how in line with pageant tradition she is. Christians have long participated in such beauty pageants, and they quite frequently win. And not only do they have religious justifications for their participation, many frequently have Christian motivations for their participation.
Remember, for example, Miss America 2003, Erika Harold, who faced resistance over her desire to advocate abstinence during her reign. Miss America 1973, Terry Meeuwsen, Miss America 1990, Debbye Turner, and Miss America 1995, Heather Whitestone have also put their beliefs into practice through pageant participation. Indeed, they used their crowns to open doors to minister to others in unique ways, paving the way for other pageant preachers like Prejean.
But these are only some of the more prominent names. Winners of Miss USA and Miss America often herald their Christianity. In both contests, however, as well as in preliminaries and state pageants that lead to these pageants, winners receive prizes, accolades, and access to myriad public appearances. Pageant titles provide Christians a means to express their Christian beliefs to larger audiences. One need only consider how often Amazing Grace gets sung at pageants to see this belief in action. Indeed, Katie Stam, the reigning Miss America, sang Via Dolorosa to clinch her title.
(To be sure, the difference between these two pageants matters greatly to those involved in them: Miss America markets itself as a scholarship pageant and Miss USA presents itself as a beauty pageant. More specifically, Miss America contestants perform in a talent show, advocate a community service platform, and undergo a more substantial interview than Miss USA contestants.)
Many Christian pageant participants claim that participation affords them opportunities to express their religious convictions beyond the pageant runway. They see that it opens doors to be a witness through speaking in churches and working in the community. They place Bible verses on their sponsorship pages in pageant program books and claim that the support they receive from their churches provides added incentive for their participation. Some share their testimonies in pulpits as well as the public sphere. Pageant participation provides them with the opportunity to preach in a unique way.
For Carrie Prejean, one opportunity to preach took the form of her response to Perez Hilton's question about gay marriage. Her opposition to gay marriage launched her into the public spotlight, garnering the respect of many conservative Christians. James Dobson conducted an interview with Prejean that aired on May 11 and 12. Her pastor, Miles McPherson, interviewed her during services at The Rock Church in San Diego, California. She appeared as a spokesperson for the National Organization for Marriage in a television ad against gay marriage. Indeed, I'm intrigued by how quickly (and how many) Christians gravitated to her and used her for her "right" belief with little or no regard for the other "preaching" she did while on stage in Las Vegas and in her previous modeling career.
Before Prejean expressed her convictions about marriage, she preached another, perhaps louder sermon. Prejean donned a bikini and an evening gown in which she walked across the stage to be judged on her appearance. Thus, despite the ways in which pageant participants reinterpret their pageant opportunities as religious ones, a tension remains: women are not only judged on their community service platform or their ability to do well in an interview, public appearance, or talent performance. They are also judged on their bodies, and it's difficult, if not impossible, to get around that.
While there are countless ways that Christians involved in pageants respond to this portion of the competition, contestants handle moral questions about the swimsuit competition in three ways. Simply put, some contestants grin and bear it. They recognize that competing in a swimsuit is required. It's the shortest part of the competition and in some ways the easiest. It's only 30 seconds. Other contestants reinterpret the swimsuit competition as a way to display that they have taken seriously God's commandment to treat their bodies as temples of the Holy Spirit. They claim that since their bodies are God's temples, they should care about their physical condition. It is akin to how athletes talk about their extensive training. By taking seriously God's command to love him with their whole heart, body, soul, and mind, these contestants assert that they are glorifying God by caring for their bodies. Finally, some contestants view the swimsuit competition as a way to make a faith statement. Take, for example, Miss Utah 2007, Katie Miller (Miss America). Miller, a Mormon, made headlines a couple of years ago with her choice to wear a one piece swimsuit. She also followed a strict modesty code in all phases of the competition. Fewer contestants have chosen this route as more and more contestants see that winners sport two piece swimsuits, but the one piece is still an option.
Whether their response to the swimsuit competition is lament, reinterpretation, or faith statement, all of the contestants don a swimsuit of some sort and walk across the stage in it in order to get one step closer to the crown. Moreover, all of them seem to find a way to reconcile this with their religious beliefs, and some even find the means to celebrate it. Prejean preached a kind of sermon before she even opened her mouth. But what kind of sermon was she preaching?
Perhaps this is further proof that for some Christians right belief will always trump right practice. Or perhaps it's more simple than that. Perhaps we see in her a bit of ourselves: the contradiction with which we all live. Carrie Prejean is neither a paragon of virtue nor a vile temptress. Rather, she, like all of us, lives in the messy space where secular and sacred intersect. She, like many of us, copes with inconsistencies between her beliefs and her practice daily. Most of us are simply fortunate enough not to have our lives subjected to public scrutiny. We could all learn from Prejean the importance of considering the types of sermons we are preaching (and encouraging) with our lives.
Mandy E. McMichael is a Ph.D. candidate in religion at Duke University. Her dissertation is on religion and beauty pageants in the South.
Related Elsewhere:
Her.menutics, Christianity Today's women's blog, has had several posts on Prejean:
Donald Trump Says Miss California Can Keep the Crown | But will conservative Christians continue to put her on a pedestal? (May 12)
Miss CA Becomes Ad Spokeswoman for Traditional Marriage | Meanwhile, two pageant directors say they paid for Prejean's breast implants weeks before Miss USA. (May 1)
The Other Miss California Controversy | Carrie Prejean might have stood up for Christian sexual ethics by skipping the Miss USA pageant altogether. (April 24)
In 2003, Christianity Today sister publication Today's Christian looked at why so many Christians are attracted to the Miss America contest.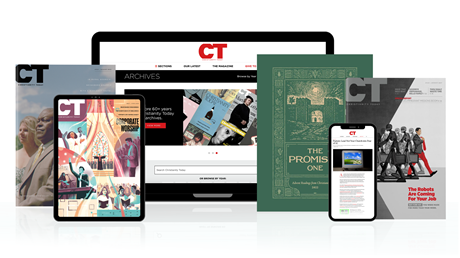 Subscribe to Christianity Today and get access to this article plus 65+ years of archives.
Home delivery of CT magazine
Complete access to articles on ChristianityToday.com
Over 120 years of magazine archives plus full access to all of CT's online archives
Subscribe Now
Pageant Preachers
Pageant Preachers