In a case that Her.meneutics covered this April, the U.S. Supreme Court ruled late last week that Arizona middle school officials violated the Constitution when they strip-searched a 13-year-old girl suspected of having over-the-counter pain medication.
Savana Redding's parents sued Safford Middle School in 2003 after an administrative assistant and nurse, both women, had Redding remove her undergarments and expose her breasts and pelvic area to see if she was hiding Ibuprofen, which she was not.
Writing for the 8-1 court majority, David M. Souter concluded last Thursday that while the assistants' prior search of Redding's bookbag and outer garments upheld the Fourth Amendment's standard of probable cause, their strip search of Redding did not, thus violating the Constitution's protection against unreasonable searches. Souter, who retired from the Court yesterday, wrote,
Savana's subjective expectation of privacy against such a search is inherent in her account of it as embarrassing, frightening, and humiliating. The reasonableness of her expectation (required by the Fourth Amendment standard) is indicated by the consistent experiences of other young people similarly searched, whose adolescent vulnerability intensifies the patent intrusiveness of the exposure ….
Changing for gym is getting ready for play; exposing for a search is responding to an accusation reserved for suspected wrongdoers and fairly understood as so degrading that a number of communities have decided that strip searches in schools are never reasonable and have banned them no matter what the facts may be.
Souter ruled, however, that the Reddings cannot pursue a lawsuit against the assistant principal who ordered the strip search and the two assistants who performed it, as Arizona law at the time of the search was too murky to rule out their decision.
As The New York Times notes, Ruth Bader Ginsburg, the only female Supreme Court Justice (who will likely be joined by Sonia Sotomayor), seemed to have a different perspective from her colleagues on the Redding case, dissenting during oral arguments when colleagues questioned the humiliation of a strip search for an adolescent girl.
In an interview with USA Today's Joan Biskupic, Bader Ginsburg said, "They [my colleagues] have never been a 13-year-old girl. It's a very sensitive age for a girl. I didn't think that my colleagues, some of them, quite understood."
She urged the need for another woman on the court: "Women belong in all places where decisions are being made. I don't say [the split] should be 50-50," Ginsburg said. "It could be 60% men, 40% women, or the other way around. It shouldn't be that women are the exception."
As Justice Souter retired yesterday, Sotomayor's confirmation hearings will begin Monday, July 13. If she wins confirmation, Sotomayor would become the third woman justice on the court (on the heels of Bader Ginsburg and Sandra Day O'Connor, who retired in 2006), and the first Hispanic justice. Her.meneutics has previously covered both Sotomayor's nomination and how women justices might affect the Supreme Court.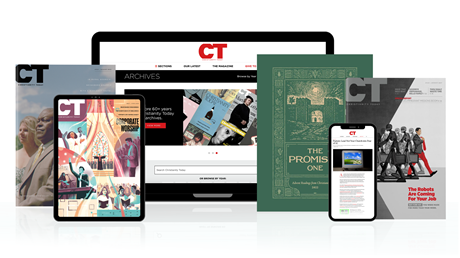 Subscribe to Christianity Today and get access to this article plus 65+ years of archives.
Home delivery of CT magazine
Complete access to articles on ChristianityToday.com
Over 120 years of magazine archives plus full access to all of CT's online archives
Subscribe Now
Supreme Court Rules Girl's Strip Search Unconstitutional
Supreme Court Rules Girl's Strip Search Unconstitutional