The bold interruption of a Sunday Mass to arrest a drug lord in August illustrated just how desperate Mexico's war on drugs has become—and how religion is no longer a neutral observer.
Roman Catholic leaders condemned the invasion of sacred space as federal police entered a Michoacán sanctuary August 2 to arrest Miguel Angel Beraza, a leader of La Familia. (The brazenly violent drug cartel supports its actions with rhetoric purloined from evangelical sources such as John Eldredge.) Beraza's arrest came as escalating violence in Ciudad Juarez and Tijuana has killed thousands, disrupted the usual summer wave of mission activity by evangelicals.
"Mexico is living an unprecedented crisis," said Jaime Hernández Ortiz, an evangelical law professor at the University of Guadalajara. "It is expected that the next three years will be the same or worse."
Observers noted that the Roman Catholic Church, long one of the most respected institutions in the world's second-largest Catholic country, appears to have lost its sheen of immunity in the narcotics conflict.
The Conference of Mexican Bishops reports that 7 bishops and 120 of its 16,000 priests have received death threats this year. Assailants killed a Catholic priest and two seminarians leaving a Mass in the southwestern state of Guerrero in June.
Drug-related violence has claimed over 11,000 Mexicans since President Felipe Calderon effectively declared war on the Sinaloa and Gulf drug cartels in 2006. Flooding troubled states with 25,000 federal troops has yet to produce significant results. Instead, once-shocking news of tortured bodies, beheadings and abductions has become common. Gunmen executed 18 men at a Juarez drug rehab center in September.
"Generalized violence is growing every day and the most horrifying thing is that all the people are getting used to it," said Joel Sierra, a Monterrey pastor and a vice president-elect of the Baptist World Alliance.
Surveys by Catholic bishops reveal that drug trafficking and drug use are the primary problems facing families in their dioceses—problems that didn't even make the list five years ago. In August, Mexico made it legal to possess small amounts of narcotics, raising fresh concerns.
Evangelicals have stayed out of the drug war's headlines. But leaders say the religious minority, which composes about 5 percent of Mexico's population of 107 million, faces the same risk of kidnappings and extortion as the general population.
Alejandra Ortiz, an InterVarsity staff member in Tijuana, said at least five pastors were kidnapped this past year. "In Tijuana, we're used to hearing about shootings and people being kidnapped," said Ortiz. "But now it is much closer to everyone."
Tijuana and Juarez, key trafficking points for U.S. demand for Mexican cocaine and methamphetamine, are two of the main hotspots of drug-related violence. (Nearly 3,000 have died in Juarez and over 1,000 in Tijuana since 2007.) Both border cities are also epicenters for U.S. evangelical missions activity in Mexico.
Several ministries active in Juarez told CT that while the narcos haven't directly affected their work, what has affected them is fewer churches sending mission teams because of the headlines they read.
"The violence has just destroyed [Juarez] as far as missions goes," said Zach Brining, executive director of Alabama-based Hands and Feet Ministries, which lost all of its Juarez home-building teams this summer.
"It's sad that ministries are pulling out," said Brining. "What are we saying? 'Now that times are the hardest, we love you guys but see you later.' It's important that we retain our witness."
Given the startling headlines, Mexican evangelicals understand the reluctance of American groups to come, but urge that completely pulling out is an overreaction.
"It is necessary to avoid any possible panic that could be produced in the churches or movements that send missionaries and help to our country," said Leopoldo Cervantes-Ortiz, a Presbyterian pastor and chair of the ecumenical Basilea Center of Research and Support in Mexico City.
Many churches can still safely host missionaries, and they believe that difficult times can be ripe for outreach.
"[We] see all of this as a great opportunity to preach the message of Jesus Christ to those who are being assaulted or threatened," said Fernando E. Marcín Maestro, general director of SECOSICE, a Mexican evangelical umbrella group.
"We are continuing to do ministry, but in a little more violent context," said Sierra. "We're still expecting to touch our neighbors lives with the gospel."
Efforts for peace have so far been launched only by the Catholic Church. Ecumenical-minded evangelicals have participated, but most pastors and congregations have remained on the sidelines.
Hernandez believes this stems from an eschatological fatalism. "The Mexican church does little or no reflection or analysis of the social violence," he said. "For many churches all this forms part of 'the end times,' thus they don't question the existence of such problems."
However Sierra attributes evangelical silence on the drug war solely to one thing: fear.
"Churches and leaders fear taking a stand," he said. "There is the assumption that the drug lords are everywhere and they find out everything. … [Also] people are starting to believe that drug dealers are not necessarily immoral people, because they help build schools and roads."
Most pastors don't address the drug violence during church services, except when a kidnapping or other crime hits close to home.
"A few denounce the drug violence, but not many." said Ortiz. "Mostly what they preach is asking God for help or refuge; not a holistic vision of what we as Christians can do to start changing this."
Identifying solutions to the violence remains difficult.
Money alone won't help, said Arturo Farela Gutiérrez, president of Confraternice, another evangelical umbrella group. "The war against organized crime has only one opponent: spiritual warfare," he said. "The only thing one can do is join programs of evangelism and fervent prayer."
Mexican evangelical leaders advise American churches to look past the headlines and research on-the-ground conditions with local partners. "What we need is understanding, empathy, solidarity and prayer," said Sierra.
He also advocates that American churches assume co-responsibility for the problem of drug trafficking, since supply is driven by demand. Efforts by American churches to reduce the demand for drugs in their cities will help stem violence on the Mexican supply side.
Ortiz believes Mexican churches need prayer for peace—but also for courage. "Yes, we need prayer for the kidnappings and drug trafficking, but more for the church to wake up and understand that what is happening is our responsibility," she said. "We have to take part and be a prophetic voice and speak out. We don't just want the kidnapping of pastors to end; we want a transformed society."
Related Elsewhere:
Christianity Todaypreviously reported that drug-related violence has halted church trips to Mexico.
Other articles related to Mexico's drug wars and churches include:
Mexico's drug war: priests speak out | In Mexico, traffickers have targeted the Catholic church with extortion and deadly threats. (The Christian Science Monitor, October 4, 2009)
A Test of Faith in Mexico's Drug War | Religion Endures an Inner, Outer Struggle (The Washington Post, August 11, 2009)
Mexico arrests alleged drug runner at church | Man known as 'The Truck' suspected of moving huge shipments into U.S. (Associated Press, August 3, 2009)
Have something to add about this? See something we missed? Share your feedback here.
Our digital archives are a work in progress. Let us know if corrections need to be made.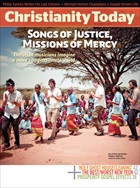 This article is from the November 2009 issue.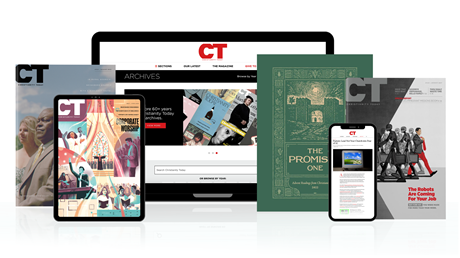 Subscribe to Christianity Today and get access to this article plus 65+ years of archives.
Home delivery of CT magazine
Complete access to articles on ChristianityToday.com
Over 120 years of magazine archives plus full access to all of CT's online archives
Subscribe Now
Mass Arrest: Christianity and the Deadly Mexico Drug War
Mass Arrest: Christianity and the Deadly Mexico Drug War