true
No matter your musical style, there's certainly a new Christmas album just for you in 2009. This year's new holiday choices include everything from vintage soul to modern worship, from light rock to indie pop, from bluegrass to contemplative folk—it's all here. CT music writer Andrew Greer sorted through piles of records to review this season's great, the not-so-great, and the, well, let's just say some might deserve a humbug.
Starting with the cream of the crop …
Style: Pop-sensitive rock 'n' roll; compare to Ben Folds Five and U2
Top tracks: "Silent Night," "What Child Is This?"
Taking a hint from radio's hefty support of last year's Christmas-themed single, Downhere decided to back up the buzz with a full-fledged holiday album. Known for their high-energy live show and tight production, the Canadian rockers take it one step further, using the "most wonderful time of the year" to pull out all the stops, i.e., a jiving honky-tonk piano, some jolly tubas and festive funk-rock arrangements. But it is the quiet haunt of "Silent Night" and the hallowed, Simon & Garfunkel-ish treatment of "What Child Is This?", partially sung in French, that make this album a holiday shining star.
Style: Vintage R&B/soul; compare to Lou Rawls, Indie.Arie, Alicia Keys
Top tracks: "Merry Christmas Baby," "O Come All Ye Faithful"
With a bluesy rasp that could warm even Scrooge's cold heart, soul singer/songwriter Ayiesha Woods' first Christmas record is full of fun and faith.  Roasting the season with both sacred and secular tunes, Christmas Like This seamlessly interweaves pop standards and classic hymns. Listen especially for her perfect blend of gospel and symphonic in the clanging chimes, string pizzicatos, and deep vibrato of a black gospel choir in "O Come All Ye Faithful."
Style: Haunting indie pop; compare to Sufjan Stevens, David Crowder, Starflyer 59
Top tracks: "Bring a Torch, Jeanette, Isabella," "O Little Town of Bethlehem"
Giving sacred music an indie makeover, producers Isaac Wardell and Mason Neely corral a list of like-minded artists (Ben + Vesper, Sarah Fullen, and Derek Webb to name a few) to journey through the eerie nights of Christmas past in an attempt to give it context for Christmas present and hope for Christmas future. Re-imagining liturgical carols with every instrumental vice possible, the setlist plays like a medieval soundtrack, magically capturing the beautiful irony of the gospel story. Think Tim Burton's Nightmare Before Christmas with the life-changing message of peace on earth, goodwill to men.
Style: Symphonic pop; compare to Andrea Bocelli, Michael W. Smith, Barbra Streisand
Top tracks: "The Prayer," "O Holy Night"
Having shared her popular Christmas road show in prestigious venues like Carnegie Hall and the White House, Sandi Patty is a holiday performance pro. So it is only fitting she'd follow her trio of best-selling holiday recordings with a live taping of her touring tradition. Backed by a full symphony and choir, plus her tight-knit band, the decorated singer cheers a sold-out cathedral with her trademark musicianship. And though Patty can charm and croon with the best, it is her ability to gloriously raise the rafters on carols like "I Heard the Bells" and "O Holy Night" that give this CD/DVD special distinction.
Style: Heartfelt folk; compare to Keith Green, John Michael Talbot, and Peter, Paul & Mary
Top tracks: "God With Us," "Christmas for Cynics"
Thoughtfully pursuing Christmas with his delicate acoustic refrains, Bob Bennett combines his lilting vocal and humble insights to create a holiday music delight. Whether musing on the Christ Child's real birthday on "It May Have not Been December" or citing his "bah-humbug!" jeers on "Christmas for Cynics," the folk singer/songwriter perfectly captures all the quirks of Westerners' love/hate relationship with the holidays. "Classic" Christmas recordings make light of the season's chaos while ever so poignantly reminding us why we bother to celebrate. Achieving both, the timeless effects of Christmastide should become classic in no time.
Style: Down-home bluegrass; compare to Patty Loveless, Rhonda Vincent, and The Cox Family
Top tracks: "Christmas Time Down South" (w/ Aaron Tippin), "Silent Night " (w/ Suzanne Cox)
Country music legend Charlie Daniels hosts a handful of pickin' and grinnin' musical friends to help him ring in the holidays. Highlights include Dan Tyminski (of Union Station) crooning over plush fiddles on "The Christmas Song," and The Cox Family's leading ladies' fronting some oh-so-lovely takes on traditional carols.  But it is Daniels' relaxed charm, sweetly exercised during a telling of Luke's account of Jesus' birth, and the singer/songwriter/fiddler's autobiographical "Carolina Christmas Carol" that make this CD so special to listen to and DVD so unique to watch.
Style: Soul-filled power pop; compare to Mandisa, Anointed, Israel Houghton
Top tracks: "What Christmas Means to Me," "Have Yourself a Merry Little Christmas"
Combining his commanding vocal with massive guitars, sweeping strings, and perfect-pitch background vocals, Evans' debut holiday recording is Christmastime pop at its best. Sampling from a smorgasbord of styles, the versatile vocalist proves he can master just about any genre. But when left space to croon, the singer's flexible pipes thrill. Simple piano and acoustic guitar accompaniment allow his vocal prowess space to soar, rather than being bogged down by rigid layers of band tracks, an occasional fault here. Still, Evans' first holiday outing is an easy prescription for getting in the holiday spirit.
Style: Groove-based pop/rock; compare to Dave Matthews Band, MercyMe
Top tracks: "Joy to the World," "I'll Be Brave this Christmas"
If ever Dave Matthews Band was to record a Christmas album, it might sound a bit like Christ Is Come—well, maybe minus the gospel-specific title track. But since Matthews hasn't yet tread holiday ground, Big Daddy Weave is poised to fill the jam band void. Horn hits and funk grooves aside, "I'll Be Brave for Christmas" would be the perfect tear-jerker single for Tim McGraw or Faith Hill, and the rootsy instrumentations (i.e., banjo) to "Joy to the World" perfectly complement Mike Weaver's crystal clear vocal. These guys know how to make tight pop records with a little extra treat, and apparently, Christmastime is no exception.
Style: Mega-modern worship; compare to Charlie Hall, MercyMe, Matt Redman
Top tracks: "O Come All Ye Faithful," "Winter Snow"
With numerous Platinum and Gold-certified records and legions of fans of his smash-hit worship songs, Chris Tomlin's Christmas album will undoubtedly be one of the best-selling holiday releases this year. And for good reason. Glory in the Highest is practically interchangeable with Tomlin's non-seasonal releases. Gifting listeners with 12 live tracks from his involvement with Atlanta's Passion City Church, the only problem with the record is it doesn't sound like Christmas. And as inviting as worship, especially Tomlin-style, may be, unfortunately, as a Christmas record, this offering falls flat.
Style: Pop/rock; compare to BarlowGirl, Superchick, Kelly Clarkson
Top tracks: "Wonderful Christmastime," "Winter Snow"
Yancy's name may be new to you, but having written songs for Avalon and Jaci Velasquez, shared stages with Nichole Nordeman, and with endorsements by big names like Mac Powell, she's not new to Christian music. Making her artist debut with an upfront pop/rock Christmas record, Yancy utilizes her vast experience as a worship leader to focus this energetic set on Christ. With walls of guitars, slamming snares and mighty vocal pipes, Yancy's Christmas is not quite as fancy as the title suggests, but it is brimming with Christmas fun tailored for young teens and tweens.
Style: Easy listening holiday pop/folk; compare to Simon & Garfunkel, Lyle Lovett and The Andrews Sisters
Top tracks: "Here Comes Santa Claus," "O Come All Ye Faithful"
Prior to Bob Dylan's Christmas street date, a lot of fans crossed their fingers, hoping the legendary folk artist would use his famously melancholic drawl to induce Christmas' sad strains. But rather than dig deep, Dylan's Christmas in the Heart surfaces at status quo. Groveling (can you call it "singing?") through 15 mostly-cheery tunes, the notoriously depressed granddaddy gives a major league attempt at festive flair. And it misses. Oddly enough, for holiday haters, Dylan's failed yuletide salute may give misers something to rejoice over in this generically peppy season. 
And check out these other notable Christmas releases with strong spiritual themes:
David Archuleta Christmas from the Heart
Alexis Cole The Greatest Gift
Family Force 5 Family Force 5's Christmas Pageant
Bill & Gloria Gaither Homecoming Christmas
Ernie Haase & Signature Sound Every Light that Shines at Christmas
Mark Harris Christmas Is
Israel & the New Breed A Timeless Christmas
Michael McDonald This Christmas
Northern Lights Orchestra The Spirit of Christmas
Sugarland Gold & Green
The Clark Family The Clark Sisters' Family Christmas
The Irish Tenors Christmas
Trin-i-tee 5:7 Love, Peace, Joy at Christmas
Various Artists Worship & Adore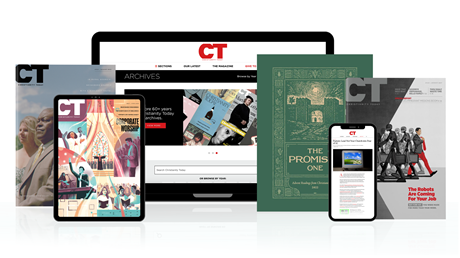 Subscribe to Christianity Today and get access to this article plus 65+ years of archives.
Home delivery of CT magazine
Complete access to articles on ChristianityToday.com
Over 120 years of magazine archives plus full access to all of CT's online archives
Subscribe Now
Christmas Music Wrap-Up 2009
Christmas Music Wrap-Up 2009