true
When Christian music veteran Ray Boltz released a statement saying he was gay last fall, the announcement sent tidal waves of disbelief through the CCM world, shocking longtime listeners with his assertion, "If this is the way God made me, then this is the way I'm going to live." The news prompted hundreds of related articles, messageboard threads and forum discussions on the topic of homosexuality and the church.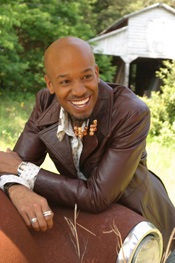 Gospel/worship artist B. David, whose own history of homosexuality and spiritual downward spiral hit rock bottom in 1997—which he calls "the worst year of my life"—shares in Boltz' candidness, but not his convictions. "Some say, 'I was born this way,' and I don't deny that at all. We are all born into sin," he explains. "But we have a Savior.  There would be no reason for Jesus Christ if we were all OK."
Presenting an alternative perspective of change through his own testimony of grace, the now-married father of three suggests, "The only way to break through this stuff is for people to expose themselves openly in front of congregations and in their spheres of influence."
Realizing his own "sphere of influence" would greatly expand this year with the launch of his national recording debut, Life Journal, B. David remembers thinking, I'm starting to tell my testimony. People are really going to know who I am and what I am dealing with, alluding to the 6,000-plus congregants at Destiny Metropolitan Worship Church in Atlanta, where B. David serves as head worship leader. "But I have to be willing to [share my testimony] because my heart is for people to be free. My heart is for people to get more of God."
And where better to start sharing his story from than the very beginning.
Abusive childhood
B. David's home life became acutely dysfunctional after his mother and father divorced when he was just a toddler, and his father's remarriage spawned a physically and emotionally abusive relationship between B. David and his stepmother. "[The abuse] wouldn't happen all the time, but when it did, it was horrible," he tells Christian Music Today.
Unfortunately the abuse didn't stop there. Since both his dad and stepmother worked, and his older sister was involved in extracurricular activities after school, B. David's parents had arranged for him to be dropped off at his cousin's house every day after school, where his cousin routinely groped him and coerced him into oral sex. 
"I don't remember a time when something didn't happen between me and my cousin," B. David recalled, eliciting the harrowing scenes of sexual abuse that lasted for three years. "I remember thinking, Should I tell somebody? But I was afraid of what my parents might do to me, and I was also afraid of my cousin. I would say to myself, When I'm 15, I'm gonna run away. When I'm 14, I'm gonna' run away. When I'm 13 … I was plotting, [but] after awhile, I just got used to it."
Eventually, B. David got away from that situation and moved in with his mother. But with strings of boyfriends and an impending third marriage, his mother was just as unhealthy. Rather than devise another plan to run away, B. David discovered an alternative outlet for escape via his stepfather's stash of pornographic tapes, exposing the impressionable teen to the powerful vices of lust. 
The gay feelings begin
Before long, B. David began experimenting sexually with other men. "I don't recall when gay feelings started. I just know they were enhanced through the sexual abuse," he says. "When you're a child, those things are really traumatic. I didn't understand the weight of it all. In a sense, I felt like maybe this is what I'm supposed to do."
Attempting to hush high school rumors that he was gay, B. David began dating a girl, who later invited him to church. "I listened to what the preacher was saying, and for some reason, things started to make sense. I thought, Maybe I need God. Maybe that's what's missing in my life."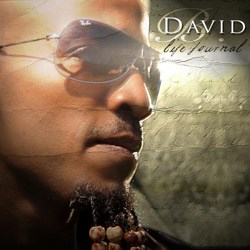 B. David had gone to church as a boy. In fact, his parents, who attended religiously, were often awarded for how many people they led to the Lord. But with their hypocritical behavior and shaky home life, B. David kept faith at an arm's distance. "I had a relationship with church, but I didn't have a relationship with Christ. I didn't internally think, There's a God up there. I was thinking, I want to get out of this place. It wasn't until later that [the Scriptures] woke up inside of me."
Ironically, it was a televised altar call given by Jimmy Swaggart, the televangelist who has been involved in a sex scandal, that prompted B. David to respond to the teachings he had been hearing in church by praying to receive Christ. 
"I felt dramatically different," he says. "I felt like something had broken and changed in my life."
B. David doesn't remember hearing that homosexuality was wrong from the pulpit. He just knew his heart was discerning that opinion. "I believe it was the Holy Spirit," he says, thinking back to those first years as a Christian.
Behavioral change
And though B. David admits his attraction to the same sex did not change, his behavior did. "From the time I [accepted Christ] until I was about nineteen, I had a God-consciousness. I lived my life studying God's Word and at church most of the time," he remembers. "I knew [sex with men] was wrong. So I stood apart from it as much as I could."
For the first two years of college, his spiritual awakening continued, his mind and schedule occupied with a plethora of ministry-oriented projects. But his internal conflict didn't die, and during his junior year of college, B. David resumed having gay sex while employed as a worship leader at a local church. "I remember being with a person the night before, then coming to church and seeing people really being blessed, God really moving, and me feeling horrible."
Unable to continue in dualism, B. David confessed his indiscretions to a close friend who encouraged him to talk openly about his struggles with his pastor. "I was like, No, no, no. I cannot do that." But he did. And with the holiday season looming and his church workload increasing, his pastor offered the emotionally exhausted worship leader some much-needed time off.
"I was like, God I don't know what to do. I just don't want this in my life. So I fasted for forty days. I was crying out to God, What's the deal? I was desperate. At the end of the forty days, my feelings hadn't changed."
He was disappointed. And hungry. Weighing a frail 125 pounds, he made his way down to the dorm kitchen. And that's when he noticed a change.
"I saw this girl and she was so attractive to me," he says. "I was like, Wow, what is this feeling? I had never been attracted to women at all. At that moment I knew something had altered and changed in my life—an attraction to women was developed somehow."
'She's the one for me'
Returning to his dorm room to ponder his dramatic shift in desires, he thought of his best friend Debbie, and almost immediately he knew, "She's the one for me. It was the weirdest thing. I attribute it to God, because it just didn't make sense."
Making the trip to Atlanta to surprise her with the good news, Debbie didn't reciprocate in kind. "She didn't talk to me for eight months," B. David recalls. But "I fell in love with her. I kept believing, God, she's definitely the one for me!"
B. David and Debbie were married in 2000.
"She knew everything I had gone through and was still willing to marry me," he says. "I'm not going to say [feelings for men] just disappeared out of my life, because they haven't. But she believes in me."
B. David understands how unpopular his story may be in a society that more and more believes that any sexual preference is okay. But he also realizes the way we feel often deters us from recognizing what is foundationally true.
"We can't say, 'God wanted me to be this way,' because that's not necessarily true," he says. "We can't blame it on him. When people come from the mindset, 'There's nothing wrong with what I'm doing, and God loves me,' I know what they're trying to say. But sin is sin. Trust your relationship with the Holy Spirit. Are you in the Word? Are you really spending time with God? There are limits God has placed for us to abide by."
Having heard the stories of other committed Christians with similar conflicts, B. David realizes he does not struggle alone. He believes he has a responsibility to encourage others through his own process of faith and healing, a process he admits will not be completed in this lifetime.
"I think the world is saying, 'You cannot change who you are.' But God is the one who changes hearts. If I'm 80 years old and these feelings never go away, so be it. I have nothing to do with that. I just choose to believe God knows what he is talking about and he knows what he is doing."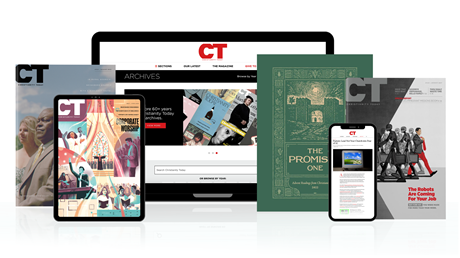 Subscribe to Christianity Today and get access to this article plus 65+ years of archives.
Home delivery of CT magazine
Complete access to articles on ChristianityToday.com
Over 120 years of magazine archives plus full access to all of CT's online archives
Subscribe Now
Leaving the Gay Life Behind
Leaving the Gay Life Behind