true
A Shine of Rainbows is a small Candadian/Irish production with its heart in the right place, intertwining beautiful cinematography and emotional performances with a warm and poignant tale about finding (and embracing) familial love and acceptance. Now if only the movie had that certain little something to make it as special as it might have been.
Eight-year-old Tomás (newcomer John Bell, who looks like the Irish version of a young Macaulay Culkin) is a sweet-mannered but shy and lonely orphan in Ireland, picked on by the bullies at the orphanage. His life quickly changes for the better with the arrival of Maire (Connie Nielsen of Gladiator ), a kind woman dressed in radiant yellow that brightens the dull grey of his existence. Unable to have children of her own with husband Alec (Aidan Quinn of Legends of the Fall ), she adopts Tomás without even meeting him (and for that matter, without Alec's specific approval).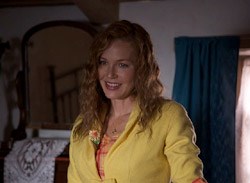 Maire immediately whisks Tomás off from the city to her picturesque, rural cottage home on Corrie Island offshore. She's the perfect mother, overflowing with love and care. The room is already made up for Tomás when he arrives, with clothes made just for him. She's quick to teach the boy how to cook and how to care for the chickens they keep. She also encourages him to let loose and enjoy the simple things in life, like puddle splashing in the rain and entertaining local legends such as the magic of rainbows and "talking" to sea lions (considered messengers to loved ones who have passed on).
Tomás soon befriends a couple classmates—siblings Seamus and Nancy—and before long, he's adapted to the town, slowly coming out of his shell. In fact, he'd be perfectly home were it not for the intimidating and gruff presence of Alec. Tomás stammers whenever the would-be father engages him in conversation (not very often), and even freezes at the sight of the grizzled Irishman from across the landscape.
It's not that Alec doesn't want a son, but rather that Tomás doesn't live up to his expectations. Longing for a stronger, more outgoing child, he fears that Maire has picked a runt rather than a young man.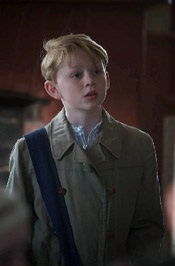 Meanwhile, in response to the love he's been shown, Tomás attempts to pay it forward by caring for a beached sea lion pup. But his time on Corrie Island may be short since the adoption agency is checking in to make sure everyone is happy—and Alec has yet to sign the papers that officially claim Tomás as his son.
That sums up much of the movie's first half; to share any more would reveal too much. But I never doubted where the story was headed—just how it would reach its inevitable conclusion.
The film is based on a short novel by Lillian Beckwith by the same name. Though the pacing between scenes is fine, precious little happens in the first 45 minutes beyond several everyday moments of Maire and Tomás bonding together. There's plenty of sweetness and a little bit of character development, but not much in the way of story advancement—because there's not much story to advance.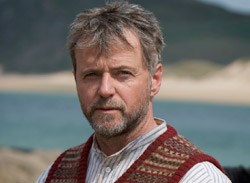 As such, other elements to the story feel incidental and thrown in for variety's sake. The kids' scary encounter with bats in a cave may feel like action for younger viewers, but it doesn't do much to serve the plot. And the abandoned sea lion (a cute but obvious animatronic special effect) feels gimmicky, merely playing on heartstrings and the established legends for the film's corny climax.
Director Vic Sarin (Left Behind: The Movie) has an extensive resume as a cinematographer, and for sure, his eye for visuals beautifully captures Ireland's seaside landscape. But he lays it on a little thick with his use of colors. Life in the orphanage is gray, allowing Maire to stand out with her brightness, while Alec comes across as cold because of his appearance. Corrie Island appears bright and golden at first, but things become dark and gray when plot points take a turn for the worse. This thematic use of color has been done before in other films with far more savvy and subtlety; here it feels more like we're being knocked over the head with something very basic.
Still, the acting is solid and authentic. Bell is impressive as Tomás, showing a lot of emotional range for one so young. Embracing his Irish roots, Quinn has strong presence and very expressive eyes that say much with very little; if only he had more to work with than appearing gruff and impenetrable. Nielsen has much more screen time by comparison and is all smiles and charm; though she's genuinely likable, I wish she had more depth to her character than perpetual cheery warmth.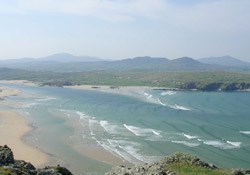 At least there's one scene where Maire becomes more interesting—when Tomás asks her why she picked him as her son. Her answer may seem a little too pat at face value, but Christians will connect with it as an illustration of God's unconditional love.
And that's the best thing that can be said for A Shine of Rainbows. It's a nice, wholesome movie with a positive story about learning to be loved and to love others. Unfortunately, it's also too dull and treacly for most tastes, with not nearly enough developments to sustain interest among kids. Despite some magical moments, there aren't enough of them to make this a true family classic.
Talk About It Talk About It
Discussion starters
Compare and contrast the personalities and worldviews of Maire and Alec early in the film. Which more resembles the way the world looks at flaws? How is Maire's perspective similar to God's?
As Alec notes, he provides Tomás with food and shelter, so what else does he need to provide? What does Alec lack to become a good father? What is it that causes him to embrace fatherhood?
Tomás asks Maire why she picked him among all the other boys at the orphanage. What do you make of her answer? How does it resemble God's relationship with us?
A pastor tells Tomás that there are times when we can't understand God's will, and that in those times we must ask for strength. Is he right? Where does he fail in trying to comfort Tomás? What might the church learn from this example in dealing with those who hurt?
How does Alec deal with grief? How does Tomás deal with it? Which one more closely resembles the way Maire would deal with hardships?
What does Tomás do to gain love and acceptance from everyone in his family and community? How is that an act of courage and strength?
The Family Corner The Family Corner
A Shine of Rainbows is rated PG for some thematic moments, mild peril, and smoking. Younger children may have a hard time dealing with an emotional movie that deals with the death of a loved one and its aftermath. The peril involves some suspense in a cave filled with bugs and bats, as well as another near-death experience late in the film—again, nothing much, but potentially scary for very young viewers. Alec is seen smoking a pipe. In one scene, Alec and Maire are doing some minor fooling around. There's very little that could be considered objectionable in the movie, but many kids may find it too emotional or too boring.
Copyright © 2010 Christianity Today. Click for reprint information.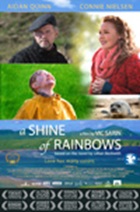 Browse All Movie Reviews By: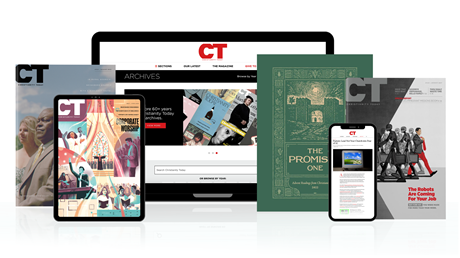 Annual & Monthly subscriptions available.
Print & Digital Issues of CT magazine
Complete access to every article on ChristianityToday.com
Unlimited access to 65+ years of CT's online archives
Member-only special issues
Subscribe
A Shine of Rainbows
A Shine of Rainbows