true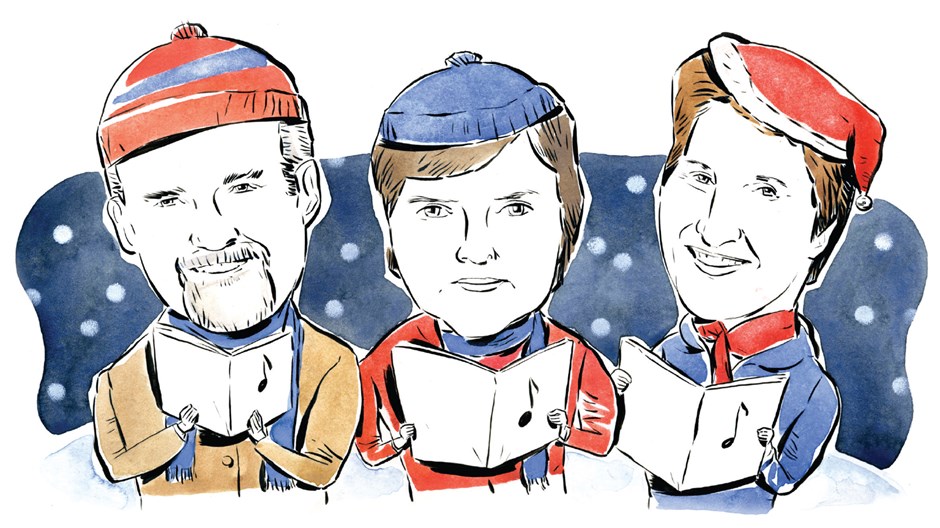 Image: Illustration by Amanda Duffy
Authors Jerry B. Jenkins, Kathleen Norris, and Francine Rivers discuss the best Christmas stories not in the Bible.
Best Christmas Story? It's a Wonderful Life
Jerry B. Jenkins
I've always been a sucker for tear-jerking stories, but somehow I missed this Jimmy Stewart Christmas vehicle until I was in my 30s and had a young family.
We were visiting my in-laws, and a rare touch of insomnia (probably the result of too many holiday goodies) saw me flipping channels alone in the wee hours. As fate would have it, I happened upon It's a Wonderful Life just as it was beginning.
I had heard of it for years, of course. Many friends listed it among their all-time favorite movies. But the title alone had always put me off. What kind of sappy Frank Capra piece could it portend? I mean, Capra-esque had become a pejorative.
But I was riveted from the first scene—what appeared to be twinkling stars talking with each other. I was born at the end of the 1940s and was fascinated by the World War II period. Stewart reminded me of my father, who had served in the war. Donna Reed, who plays his wife, looked like my mother in her prime.
Watching the main characters cavort like children left me with a list of questions for my parents: Was that really the way it was? Did you slide in the snow on shovel blades?
Seeing the brothers become men and interact in mature and loving ways with their aging father made me long for the same with my three sons.
But when the engine of the story really revved up, I knew I was in it till the end. The saga of a man longing to leave his little hometown, only to discover that everything he sought he already owned, will never grow old. Quaint and old-fashioned, this 63-year-old picture is timeless.
The next day I obnoxiously told my family every detail of the story of the man who was given a chance to experience the world as if he had never been born.
Back home I scoured the TV listings to find when the classic would show again, then insisted we all enjoy it together. The kids rolled their eyes, and their body language radiated skepticism, but soon they were as engrossed as I had been.
We watched It's a Wonderful Life three more times that holiday season and haven't missed watching it at Christmastime together in more than 25 years since. The entire family knows every line, and our kids' kids have begun watching.
Ten years ago my eldest son, Dallas, and I started Jenkins Entertainment, a filmmaking company. It's little surprise that our latest picture, What If …, is a modern take on It's a Wonderful Life. Ours shows a man getting to see what his life would have been like had he made the right choices, rather than what the world would be like had he never been born.
There's something satisfying about coming full circle and paying homage to my favorite Christmas story outside the Bible.
Best Christmas Story? The Littlest Angel
Kathleen Norris
I was fascinated by angels when I was a child. And my favorite book when I was four was Charles Tazewell's The Littlest Angel, which had been published a year before I was born.
My mother and father had read the story to me countless times, and I pored over the illustrations on my own. For some reason, the tragedy implicit in the story—that a little boy has died—did not bother me that much; I was pleased to think that a child could be at play among the angels in heaven.
I suppose the story would seem hopelessly corny to anyone except a child: As heaven prepares for the birth of Jesus, the only gift the boy can bring is a small box with mementos of his life on earth—a dog's collar, some marbles, and other treasures.
The four-year-old boy had been wreaking havoc among the prim and proper angels of heaven—swinging on the Golden Gates, tumbling through streets of gold, falling off clouds, and perpetually losing his halo. He finally found an understanding angel who sent messengers to retrieve his treasure box from his former home on earth.
The older angels consider the box an improper gift for the Christ child and typical of this child's impiety. The boy begins to agree. But when by accident the box rolls to the foot of Jesus' throne, Jesus chooses it as the best gift of all, and transforms it into the star of Bethlehem.
I now know that this theme is reflected in folk tales throughout the world. One is the medieval story of the juggler who scandalizes church officials by plying his trade in front of a statue of the Virgin Mary.
It's the only gift he can give her. But when he drops a ball, the Virgin herself steps down from her pedestal and hands it to him, silencing the crowd. The gift given in poverty from the heart is sufficient to bless God.
When I was a child, I found The Littlest Angel a reassuring tale.
I also believed in angels, and still do. As an adult, however, I care less about being able to play in heaven than about God's unconditional love for me, as flawed as I am, impieties and all. That seems to me to be the real message of the Nativity of Christ.
The Littlest Angel, for all its sentimentality, is a theological work. Here is one who stands above the angels—a child who has learned the truth of Exodus 23:20: "I am going to send an angel in front of you, to guard you on the way and to bring you to the place that I have prepared" (NRSV).
Best Christmas Story? Ben-Hur
Francine Rivers
Ben-Hur, the 1880 masterpiece by General Lew Wallace and the 1959 film adaptation by William Wyler, is a Christmas story that feeds my soul.
The film, starring Charlton Heston, was rereleased in theaters during the Christmas season of 1969. My then-future husband, Rick Rivers—a Marine—had just returned from Vietnam, and his parents took us to see the movie in San Francisco. Years later, when the film was released on VHS, we gave it to Mom and Dad Rivers as a Christmas present. It became a family custom to watch the movie every Christmas Eve.
Ben-Hur is the story of a life changed and redirected by Jesus Christ. Judah Ben-Hur, a man of faith and honor, welcomes his childhood friend Messala back to Judea. Messala, now an ambitious Roman centurion, imprisons Judah and sentences him to serve as a galley slave on a Roman ship.
Five years later, during a sea battle, Judah saves Quintus Arrius, the new commander of the ship and a proconsul of Rome. Arrius adopts him and makes him heir to his fortune. With wealth and power behind him, Judah returns to Judea to find his mother and sister and take revenge upon Messala.
Wallace created other marvelous characters. Esther is beautiful and patient, and prays for Judah's safe return while caring for her disabled and embittered father. Miriam, Judah's mother, and Tirzah, his sister, are both locked away in a dungeon and then cast out as lepers. Simonides is a faithful slave who suffers imprisonment and torture in order to protect the Hur family assets. Balthasar, a wise man, returns to find the Messiah, and Sheik Ilderim is an Arab who helps Judah take revenge against their mutual enemy, Messala—a vengeance that leaves Judah empty and in need of a Savior.
Ben-Hur speaks as powerfully today as it did when first written. I still tear up when I watch the portrayal of Jesus' crucifixion, which brings darkness, an earthquake, and a storm. Jesus' blood flows into the cleansing stream of rain, and Miriam, Tirzah, lepers, and new believers are healed, while Judah is restored to the God who loves him.
It is the story of Christmas: God's Son, born of a virgin to live a sinless life, is the perfect sacrifice for our sins so that we, by faith in him, might be restored to the Father who loves us.
Everything about the Christmas season, including our family's annual encounter with Ben-Hur, reminds me of Jesus, my Savior and Lord.
Related Elsewhere:
Jerry B. Jenkins, a novelist and biographer, owns the Christian Writers Guild and Jenkins Entertainment. Kathleen Norris is a poet and the author of the spiritual narratives The Cloister Walk, Dakota, and, most recently, Acedia and MeFrancine Rivers is the author of more than 30 novels, including Her Mother's Hope and Her Daughter's Dream.
Christianity Today has a special section on Advent and Christmas.
Previous Village Green sections have discussed laws that ban Islamic veils, the Tea Party, Afghanistan, Bible smuggling, creation care, intelligent design, preaching, immigration, Lent, premarital abstinence, aid to foreign nations, technology, and abortion.
Have something to add about this? See something we missed? Share your feedback here.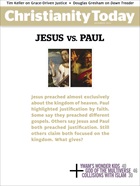 This article is from the December 2010 issue.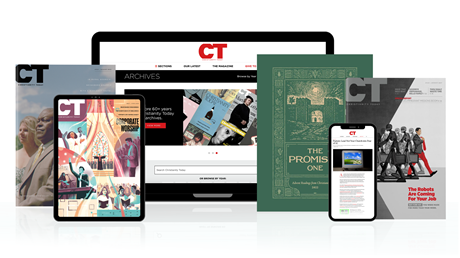 Annual & Monthly subscriptions available.
Print & Digital Issues of CT magazine
Complete access to every article on ChristianityToday.com
Unlimited access to 65+ years of CT's online archives
Member-only special issues
Subscribe
Yuletide Yarns
Yuletide Yarns