Ross "Buddy" Lindsay III receives phone calls every day from pastors who want his help wresting their church property from denominational control. As chancellor of All Saints Church in Pawleys Island, South Carolina, Lindsay has spent a decade immersed in church property disputes. He is one of only four Americans with a master's degree in canon law from Cardiff University in Wales.
In September, the South Carolina State Supreme Court ruled 5-0 in favor of All Saints, allowing the 800-member congregation to keep its 50 acres worth $20 million. Before leaving the Episcopal Church (TEC) in 2004, the church amended its charter, declaring that it no longer accedes to the national constitution. The court ruled the national church did not retain clear ownership of the local church property.
"The All Saints case is a roadmap for other congregations to secure their property before leaving their denomination," Lindsay says. All Saints is emblematic of passionate struggles that pit scores of breakaway congregations and entire dioceses against mainline denominations, primarily TEC and the Presbyterian Church (USA). In court papers, denominations paint local churches as secessionists, while local congregations see themselves as defenders of the faith set against an apostate national church.
Each side believes the turf wars could impact the future of church-state relations, since the U.S. Supreme Court may get involved. Lindsay says, "If the Supreme Court rules for All Saints, it could largely be the death of Episcopalian, Presbyterian, and Methodist churches."
Some conservative congregations in the PC(USA) contend that when their denomination has made no financial investment in a local church, it should not stand to gain when a church attempts to leave. "The denomination didn't put a dime into these local church properties," says Parker Williamson, editor emeritus of The Presbyterian Layman, a conservative North Carolina-based journal.
So far, only a handful of parishes have prevailed against denominations. "It's relatively easy for religious organizations that have good legal advice to protect the property from a breakaway faction," says Sarah Barringer Gordon, an Episcopalian and constitutional law professor at the University of Pennsylvania Law School. "Even if the majority wants to leave, the denomination has documentation on its side."
Historic Precedence
In 1871, the U.S. Supreme Court ruled in Watson v. Jones that local congregations that had agreed to abide by the bylaws of denominations with hierarchal structures were bound by a "compulsory deference rule." In property matters, the final decision was left to the national office.
Then in 1979, the Supreme Court ruled in Jones v. Wolf that a state may adopt "neutral principles" of law by examininglegal documents to resolve church prop-erty disputes. The South Carolina Supreme Court used the neutral principles approach in its All Saints ruling. After leaving TEC, the church affiliated with the Anglican Mission in the Americas, a Rwandan mission effort with which many former TEC churches have affiliated.
In the wake of Jones v. Wolf, many mainline Protestant denominations have changed their constitutions to declare that real estate, personal property, and endowments are held in trust by the denomination, so that regardless of whose name is on the deed, local churches accede to the national body.
Lindsay says that All Saints is the only local church to confront the accession issue head-on and win. "If accession language remains in the congregation's charter, it is deadly in a church property suit," he says. Episcopal officials believe All Saints' case is an aberration. The church was founded in 1767, before the founding of the national church.
The outcomes of property dispute cases often depend on the state in which the conflict occurs. In California, courts tend to focus on national church hierarchy. In October, the U.S. Supreme Court declined to hear the high-stakes case of St. James Parish v. Diocese of Los Angeles. St. James lost in pre-trial motions at both the appellate court and state supreme court levels. In 2004, St. James aligned with the Anglican Church in North America, a network comprising former TEC churches.
Richard Crocker, rector of the 350 member St. James in Newport Beach, says he remains hopeful the case will go to trial because of a written promise by the denomination in 1991 that it would never lay claim to the property. In the meantime, he says, "I am trying to keep the mission of the congregation focused on the gospel of Jesus Christ, the only Savior."
Not Just Property
More cases are percolating up to higher courts. This spring, attorney Steffen N. Johnson of Alexandria, Virginia, will represent half a dozen breakaway TEC churches in a legal fight with the denomination over property. In 2008, the Fairfax County Circuit Court ruled in favor of the local congregations. The consolidated case is before the Virginia Supreme Court. More than $5 million has already been spent by both sides.
"When there is division within a denomination, a congregation can vote to determine which branch of the divided body it wants to join," says Johnson. In the Virginia case, the parishes realigned with the Convocation of Anglicans in North America, associated with the Anglican Church of Nigeria.
Although the U.S. Supreme Court has made it clear that judges should not rule on doctrinal disputes, civil courts can determine whether the local parish or the denomination is the rightful owner, though this can be difficult to do.
George Washington Law School professor Robert W. Tuttle says that some jurisdictions have been sympathetic to local congregations that never accepted unilateral denominational impositions to control all property in trust.
Other jurisdictions have determined that if a congregation remains in a denomination for decades after implementation of such rules, accession is implicit. Consequently, a checkerboard pattern of court decisions has developed.
"In most of these fights there is at least some remnant that wants to remain, so the fights are really about who is the true congregation," Tuttle says.
"It's not just about property," says L. Martin Nussbaum, a Colorado Springs attorney who defends religious organizations. "It's also about who are the lawful ecclesiastical officers. Typically a majority faction leaves and tries to claim the property on the way out."
From a legal standpoint, the lawsuits are about the land, the buildings, and all improvements made to the real estate. But because real property includes endowments, wealthy churches may have multimillion-dollar investment portfolios at stake.
University of Missouri School of Law professor Carl H. Esbeck says the disputes are about more than local congregants finding another place to worship. "For some people, these are buildings where they were married, where their children were baptized, where their parents are buried in the churchyard. There are ties and memories to the site that can't be replaced by pulling up stakes."
Conflicting Guidelines
Many property disputes also get bogged down by denominational politics and long-standing doctrinal disagreements.
Mark Tammen, associated stated clerk with the PC(USA) in Louisville, Kentucky, contends that a slim majority of the attempted departures from the denomination are rooted in the debate over ordaining partnered gays. "Lots of times people are mad at the presbytery because they wouldn't let them have the pastor they wanted," Tammen says.
Yet Williamson of The Presbyterian Layman says departures almost universally pivot on scriptural authority. "There's a belief that the denomination has departed from its scriptural foundation of ethical issues relating to human sexuality."
Tammen says Presbyterians have a regional authority structure in which geographical presbyteries rather than the national headquarters can dismiss congregations. "The national church gives advice and assistance to the presbyteries, but we can't control the outcome," he says.
But Williamson believes national leaders are calling the shots. During the legal discovery process for a case involving Carrollton Presbyterian Church in New Orleans, Williamson said the documents showed that the Presbytery of South Louisiana had received 398 e-mails and other communiqués from Tammen.
The Layman published online what its editors dub the "Louisville papers," leaked legal memorandums they say Tammen wrote to presbytery leaders on how to deal with local congregations wanting to leave. Among Tammen's advice: Ascertain whether the ruling judge belongs to a hierarchal church rather than a congregational one. "It's very clear that lawyers for the denomination are deeply involved in these local church cases," Williamson says.
He thinks more courts will find application of the PC(USA) trust clause invalid. "The deeds say nothing about denominational ownership. Congregations never consented to place the property they built and paid for in the control of the denomination."
But Nussbaum notes that canon law is not guided by democratic principles alone. "Many churches are not organized along the line of majority rule," he says. "To try to take property contrary to church law is frankly tantamount to theft. What's at stake in these cases is the freedom of religious bodies to decide their own laws. For a conservative Christian in the Episcopal Church who decides he can no longer stay because of homosexual practice, the proper thing is to leave the property behind."
In other Protestant denominations, property-ownership guidelines are clearer. The Evangelical Lutheran Church in America says the local church rather than the higher-level synod or national church owns and controls the property. Baptists and Pentecostals do not have the type of denominational structure that would permit a national body to have control of local property.
For more than two centuries, United Methodist congregations have held the property in trust to the national denomination. "I don't foresee litigation among Lutherans or Methodists because the legal documents are clear [about] where ownership lies," Tuttle says.
But Lindsay, who has counseled dissenting United Methodist congregations, disagrees. "The language in the Methodist Book of Discipline is almost word for word the same as the Presbyterian and Episcopal provisions. Methodists are just as vulnerable."
A Costly Enterprise
Even when a national body wins in court, it seldom amounts to a public relations victory. Valerie J. Munson, who runs a religion and law center at the University of St. Thomas in Minneapolis, has counseled a dozen U.S. Anglican parishes and finds all the litigation unfortunate.
'When there is division within a denomination, a congregation can vote to determine which branch of the divided body it wants to join.'˜ Steffen N. Johnson, attorney
"A lot of money is being spent by the Episcopal Church to litigate cases that could very easily be settled," says Munson, a PC(USA) elder. "In a justice system where over 90 percent of cases are settled, it's a bit of a mystery as to why a Christian denomination would choose to spend its resources on every dispute that comes up."
Archibald Wallace III, an attorney and ordained Presbyterian minister who has counseled both sides, is also grieved by the amount spent on lawsuits. "When you start paying for lawyers, paralegals, briefs, motions, and filings, that's a lot of money," Wallace says. "Think of all the good it could have done."
Legal expenses in some cases are accelerating. For the next three years, TEC has budgeted $1.3 million annually for legal purposes, while as recently as 2008, its annual legal budget was $450,000.
Most legal experts are confident the U.S. Supreme Court will not touch church property disputes, while attorneys representing local congregations don't see how justices can avoid them. But both denominations and litigating churches are convinced there will be dire consequences for Christianity if their side loses.
John W. Kennedy, former news editor for Christianity Today, is a freelance writer in Springfield, Missouri.
Related Elsewhere:
Previous articles on church property cases include:
Case by Case | The rules in church property fights can change at the state border. (October 7, 2008)
Big Win for Va.'s Breakaway Anglican Parishes in Property Fight | Judge rules that 1867 law on church divisions applies in battle with Episcopal Church, diocese. (April 4, 2008)
Church v. Church | Korean American congregation alleges racial discrimination in church property sale. (Feb. 6, 2008)
So, Who Owns the Sanctuary? | Dissenting mainline churches struggle to retain their property. (September 1, 2004)
Have something to add about this? See something we missed? Share your feedback here.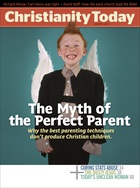 This article is from the January 2010 issue.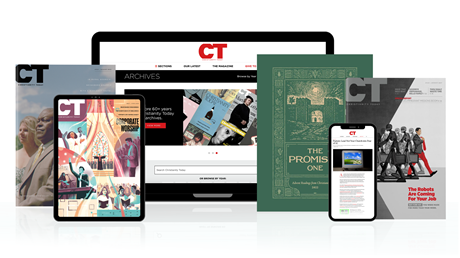 Annual & Monthly subscriptions available.
Print & Digital Issues of CT magazine
Complete access to every article on ChristianityToday.com
Unlimited access to 65+ years of CT's online archives
Member-only special issues
Subscribe
Land and Building Wars
Land and Building Wars