While visiting a village in Masai, Kenya, last summer Morgan Jackson asked a chief what changes had occurred since his tribe started listening to recordings of the New Testament. "All the people who have been delivered from demons," the chief replied, citing decreases inviolence and juvenile delinquency.
Audio Bibles have become a big business in the United States, with The Bible Experience and The Word of Promise topping Bible sales charts. But they have also carved out a key place in missions, delivering Scripture across the globe in ways not dreamed of in the 20th century.
Jackson, international director of audio Bible ministry Faith Comes by Hearing (FCBH), said technology is making personal distribution easier. fcbh distributed 89,000 audio Bibles last year and established 89,000 church-based listening groups averaging 90 participants each in such places as Africa and India.
"The further out you go, you don't have to have video to capture attention," said project founder Dorothy Miller, founder of God's Story Project. "Audio works in areas where Christianity is not welcome."
Digital technology is so prevalent today that fears of listeners focusing more on the medium than the message are fading, said Gilles Gravelle, director of research for the Seed Company. "People are fairly aware of basic audio technology, even in the most isolated places," he said.
Yet audio Bibles have limits, said Grant Lovejoy, director of orality strategy for the Southern Baptist Convention's International Mission Board. He noted that, of the more than 6,800 languages worldwide, fewer than 1,500 have the complete written New Testament needed for an audio Bible. In addition, translations for the ear are much different from those for the eye.
Some feel the emphasis on audio may overshadow literacy.
Don Pederson, coordinator of the field ministries office for New Tribes Mission (NTM), said learning to read and write provides the 300 cultural groups that NTM serves with basic skills that open opportunities for trade and employment. "We have nothing against audio, but we put a lot of effort into making sure that literacy is a part of our package," he said.
Related Elsewhere:
Previous Christianity Today articles on Bibles include:
Blogging the Bible | A Harvard-educated reformed Jew grapples with the Old Testament. (March 4, 2009)
36,000 Are Writing the Bible, One Verse at a Time | Bible Across America tour will produce two handwritten copies. (October 1, 2008)
A Very Grown-up Children's Bible |The Jesus Storybook Bible is as theological as it is charming. (March 4, 2008)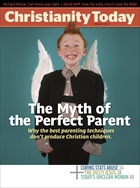 This article is from the January 2010 issue.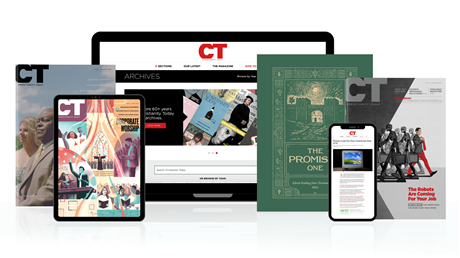 Find hope and historical insight. For a limited time, explore 60+ years of CT archives for free!
Daily devotions from Timothy Dalrymple during this pandemic.
Hundreds of theology and spiritual formation classics from Philip Yancey, Elisabeth Elliot, John Stott, and more.
Home delivery of new issues in print with access to all past issues online.
Join now and get print issues access to archive PDFs.
Audio Bibles Propel Scripture into Remote Regions
Audio Bibles Propel Scripture into Remote Regions