true
Denzel Washington is one of Hollywood's most successful and respected actors. But the two-time Academy Award winner (for 1989's Glory and 2001's Training Day) is also one of Hollywood's highest profile Christians.
The son of a Pentecostal preacher from Mount Vernon, New York, Washington, 55, has been an active member of West Angeles Church of God in Christ for nearly 30 years, reads his Bible every morning, and always chooses roles that he can "bend" in the direction of a positive message or a reflection of his deep personal faith.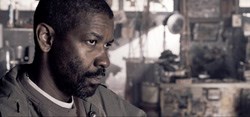 Faith is everywhere in Washington's new post-apocalyptic film, The Book of Eli, which opens Friday and is being marketed with "B-ELI-EVE" and "D-ELI-VER US" billboards. In the movie, Washington plays a mysterious machete-wielding traveler named Eli, directed by God to protect the earth's last remaining copy of the Bible—that's right, the Bible—and to take it "out West" for safekeeping while villains seek to take it by force and use it as a "weapon" of control.
Washington's character in the film is intensely violent—severing the limbs of bad guys at every turn—but begins to soften when he meets an innocent girl (Mila Kunis) who reminds him that we can get so caught up in protecting God's Word that we sometimes forget to live by it.
For Washington, "living by it" is chiefly characterized by love and sacrifice. The ultimate message of Eli, he says, is "Do more for others than you would do for yourself." It's a message Washington was surrounded by as a boy.
"We prayed about everything, everyday," Washington told members of the religious media last week in Los Angeles. "And we always ended with 'Amen. God is love.' I thought 'God is love' was one word. It took me a long time to learn what that meant. I don't care what book you read or what you believe—if you don't have love, if you don't love your fellow man, then you don't have anything."
Though Washington isn't a huge fan of the word "religion" and refrains from any sort of "I'm right, you're wrong" talk, he is not ashamed to speak bluntly about his Christian beliefs.
"I believe that Jesus is the Son of God," he says. "I've been filled with the Holy Spirit. I know it's real. I was in the room. My cheeks blew up, I cried like a baby, and it scared me to death. It kind of scared me off it. I backed up and went the other direction, to be honest with you. I didn't know what was going on. It was too strong. It has taken me many years to come back around."
Sitting in his house recently, reading the Bible (he's on his third time reading the whole thing straight through), Washington came across a passage about wisdom and understanding in Proverbs 4, which made him reflect on his life.
"I'm in this big house with all this stuff," he observed. "I've heard that saying, 'You never see a U-Haul behind a hearse.' You can't take it with you. The Egyptians tried; they got robbed. I said, 'What do you want, Denzel?' And one of the devotional words that day was wisdom. So I started praying on that. 'God, give me a dose of that.' I can't get any more successful. But I can get better. I can learn to love more. I can learn to be more understanding. I can gain more wisdom."
Like his character in The Book of Eli, Washington believes in prophetic calling and tries to make the most of what he believes God has given him to work with: In his case, worldwide fame and one of the most storied acting careers of his generation. Washington recalls a story from when he was 20 years old that demonstrates how intimately he relates his faith with his career.
The day was March 27, 1975, and Washington—who had just been kicked out of school—was sitting in his mother's beauty parlor. An old woman who was under the dryer kept looking at Washington and then asked him for a piece of paper, on which she shakily wrote the word "prophecy." The woman was named Ruth Green, one of the oldest church members in the town, known to have a gift of prophecy. That day she said to Washington, "Boy, you are going to travel the world and speak to millions of people."
That summer, Washington was a counselor at a YMCA Camp in Connecticut. The counselors performed skits for the kids, and someone suggested to Washington that he had natural talent and should pursue acting. That fall, Washington went back to school at Fordham University's Lincoln Center campus, where he started his training in acting.
"Years later," remembers Washington, "I asked my pastor if he thought I was called to be a priest, and he said, 'Well, aren't you talking to millions of people? Haven't you traveled the world?'"
Recognizing that he has been placed in a unique position, Washington feels compelled to make the most of it, "preaching" positive messages however he can through his acting.
"I've tried to bend my roles," he says, "even the worst of roles like Training Day. The first thing I wrote on my script [for Training Day] was 'the wages of sin is death.' In the original script, you found out that [my character] died on television. And I said, 'No, no. In order for me to justify him living in the worst way, he has to die in the worst way.' I had Ethan [Hawke] pull me out of the car, and I crawled like a snake. The whole neighborhood turns their back on me, and then I get blown to bits."
It was a littler easier to "bend" the character of Eli in a positive direction, "though not really," jokes Washington, because "this guy is more violent than the guy in Training Day. He's more violent than Malcolm X."
Similar to Washington's character in Man on Fire, however, Eli's violence is in the service of protecting the innocent.
"When I did Training Day," he says, "there was a police officer who talked about the Scripture that says there are those whose charge it is to protect the innocent, and that they are given the right to be violent to protect the innocent. This cop said, 'That's what me and my cops live by. This is what we do.' Maybe he needed that verse to justify what he was doing."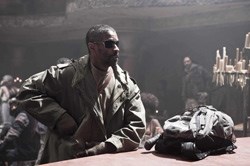 Though he has played rough, violent characters in films like Training Day, American Gangster, and now Eli, Washington is in real life a kind, calm family man. Married to wife Pauletta for 26 years and the father of four children—John David, Katia, and twins Malcolm and Olivia—Washington is far from the Hollywood stereotype.
In addition to his church involvement (he donated $2.5 million in 1995 for the West Angeles COGIC to build a new facility), Washington—who always signs autographs with "God bless"—is a longtime supporter of Boys & Girls Clubs of America (in which he was active as a boy), among other charities. 
Washington, who is headed to Broadway this spring to appear opposite Viola Davis in August Wilson's Fences, knows that he has been blessed with much, and he's quick to downplay his fame and success as anything other than a gift from God.
"It ain't about me," said Washington in a 2007 interview in Reader's Digest. "I've been given certain abilities, and I look at it this way: What are you going to do with what you have? Who are you going to lift up?"
Near the end of Eli, Washington's character quotes the famous 2 Timothy 4:7 passage: "I have fought the good fight … I have kept the faith."
It's a line befitting Washington himself. He's a Hollywood superstar who, though not perfect, offers that rare example of a Christian in a place of extreme acclaim and success who doesn't let it go to his head, instead remaining grounded in the Bible and reliance on God.
In his 30 years as an actor, Denzel Washington has fought the good fight and done what too many could not. He has kept the faith.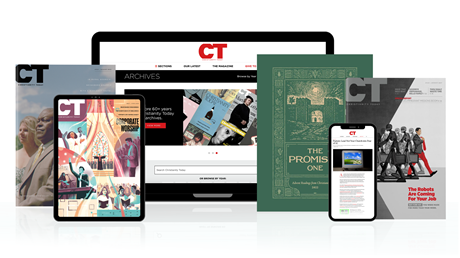 Annual & Monthly subscriptions available.
Print & Digital Issues of CT magazine
Complete access to every article on ChristianityToday.com
Unlimited access to 65+ years of CT's online archives
Member-only special issues
Subscribe
Keeping the Faith
Keeping the Faith