The high-profile legal saga of the 10 Idaho-based Baptists arrested in January for attempting to smuggle 33 Haitian children into the Dominican Republic is winding down. But evangelical adoption advocates wonder what the long-term impact will be.  
Leading orphan care advocate Russell Moore suggested in the days following the arrests that the scandal might be a black eye to evangelicals' adoption efforts worldwide. But two months later, Moore said he is no longer worried about a fallout.
"In many ways, the controversy served as an opportunity to clarify what we mean and what we do not mean," said Moore, dean of the School of Theology at Southern Baptist Theological Seminary. "No one in the Christian orphan care community is calling for children to be adopted who are not in fact orphans. And no one is calling for children to be adopted apart from the legitimate processes."
A larger hurdle for international adoptions by evangelicals may be new restrictions on adoptions in countries where they have been most prevalent, including China, Guatemala, Russia, Vietnam, and Liberia.
China, which has traditionally accounted for the majority of adoptions to the U.S., rewrote its qualifications for adoptive parents in 2007. Guatemala, the second-largest source of American adoptions, completely shut down its program in 2008 due to widespread corruption, though it will launch a new adoption system this June. Since 2004, these and other restrictions have resulted in a 40 percent decline in overseas adoptions by Americans—from an all-time high of almost 23,000 in 2004 to fewer than 12,800 in 2009, according to the U.S. State Department.
"American citizens who adopt from overseas adopt from a very small number of countries," said Michele Bond, deputy assistant secretary for the State Department's Overseas Citizens Services, which oversees international adoptions. "If a few countries change their rules, it's a huge impact on our overall numbers."
Soon after news broke of the January 7.0-magnitude earthquake in Haiti—which the U.S. Census Bureau estimates added 15,000 new double orphans (children who have lost both parents) to the 380,000 single and double orphans already in the country—scores of families began contacting the Christian Alliance for Orphans (CAO) to inquire about adopting orphaned Haitian children. Director Jedd Medefind said a necessary tension exists between honoring the generosity of families who want to give orphans a good home and doing everything possible to find or provide family support networks within the child's country.
Medefind said the cao includes both adoption and in-country care organizations, which he sees as mutually supportive. "They are working together, saying the Christian mandate to care for orphans in their distress includes both in-country solutions and, when necessary, inter-country adoptions," he said.
World Orphans, a member organization that focuses solely on in-country solutions, had a relief team in Haiti within days of the earthquake, working with Haitian churches to find long-term care for orphans with relatives, church members, or, as a last option, church-run group homes. Paul Myhill, president and CEO, was in Haiti as news of the Idaho scandal broke.
"We as an organization would say, 'Gosh, there are a couple of no-nos there,' " he said. "We don't want to remove kids from their point of origin, their sense of connection with their heritage, their groups. Second, putting kids in orphanages is not the solution."
With in-country solutions receiving renewed focus and international adoptions on the decline, what will become of international adoptions in the long run? Medefind maintains that the drop in international adoptions since 2004 does not signal a stagnating willingness among American families to adopt overseas, and he argues that evangelicals in particular have increased interest. The CAO's Orphan Summit national conference has nearly tripled in attendance every year—from 30 people in 2006 to more than 700 last year. Medefind expects that number to grow at the April 2010 conference in Minneapolis.
When it comes to international adoptions, evangelicals seem to have the will. But with more countries restricting their adoption processes, will there be a way?
"There's more momentum than I've ever seen," Moore said. "We are at the beginning stages of a wave of momentum not just toward adoption but orphan care of various kinds. The church is beginning to have its conscience awakened when it comes to the orphan crisis."
Related Elsewhere:
A Haiti judge said last week that charges made against the missionaries still stand. Previous Christianity Today articles related to the missionaries' arrest and Haiti include:
210 Million Reasons to Adopt | Haiti's devastating quake reminds us that orphans matter to God. (April 7, 2010)
State Department: Now's Not the Time for Haitian Adoptions | Official says first priority should be placing Haitian children with Haitian families. (February 10, 2010)
Strong on Zeal, Thin in Knowledge | Lessons from Haiti's arrest of American Christians trying to take children out of the country. (February 3, 2010)
Have something to add about this? See something we missed? Share your feedback here.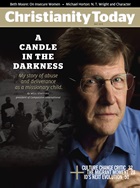 This article is from the May 2010 issue.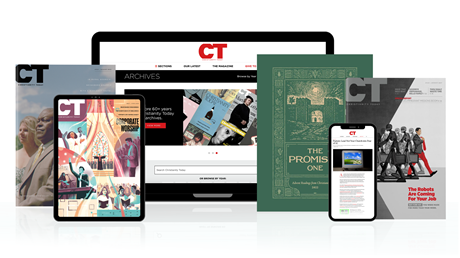 Subscribe to Christianity Today and get access to this article plus 65+ years of archives.
Home delivery of CT magazine
Complete access to articles on ChristianityToday.com
Over 120 years of magazine archives plus full access to all of CT's online archives
Subscribe Now
Idaho's Impact
Idaho's Impact