In 1998 while working as a reporter in Oregon, I wrote about the rising trend toward younger, more violent criminal offenders. "We've been warned that we are going to be dealing with a whole generation of kids without a conscience," said Maj. Larry Rowan, the county jailer. "The basic stuff we were all born with, that makes you feel bad when you do wrong—they don't have it."
I thought of that comment after hearing about the suicide of 18-year-old Tyler Clementi. The Rutgers University freshman jumped to his death off the George Washington Bridge after his roommate, Dharun Ravi, 18, and friend Molly Wei, 18, reportedly secretly filmed Clementi engaging in a sexual encounter with another male.
Ravi then allegedly posted a link to his Twitter account, providing a live feed from the hidden web-cam. Twitter accounts can and often are linked directly to Facebook pages, granting access to friends and gawkers near and far.
Shortly before his death, Clementi posted a message to his own Facebook account for all the world to see: "Jumping off the gw bridge sorry."
Wei and Ravi are now facing charges of invasion of privacy. There are some, myself included, who wish the two were facing manslaughter charges. Although the third-degree offenses could earn them five years in prison, the media campaign to exonerate the guilty is already under way.
Wei and Ravi's lawyers claim that this was no hate crime. Ravi, his friends say, is an open-minded fellow. Wei's lawyers say she is the one who has been treated wrongly. This, they say, is nothing more than a bad prank gone awry. Boredom turned to horrordom.
I'm not buying it. Wei and Ravi aren't 13-year-old punks clawing for bragging rights in the junior-high lunch room. They are students at one ...
1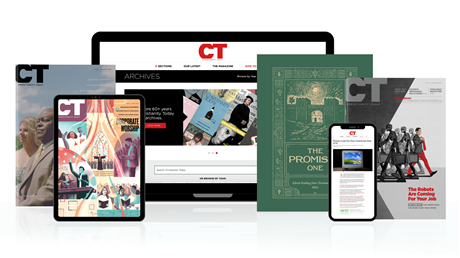 Subscribe to Christianity Today and get access to this article plus 60+ years of archives.
Home delivery of CT magazine
Complete access to articles on ChristianityToday.com
Over 120 years of magazine archives plus full access to all of CT's online archives
Subscribe Now
Facebook, Mark Zuckerberg, and a Young Man's Death
Facebook, Mark Zuckerberg, and a Young Man's Death