Grocery stores place enough candy in your child's line of sight at the checkout line to make your dentist weep. Your previously angelic child grabs whatever sugar-infested temptation is most convenient, holds it up in your direction, and breaks into a shrill and never-ending sequence: "Please! Please! Please!"
In that same checkout aisle, another item vies for the parent's attention with its own pleas: "Jealous Angie Enraged," "Courtney's Miscarriage," "Ashton Lover Pay-for-Play Claims," and "Demi Rehab Shocker."
Though these stories lack substance, many of us find ourselves tempted to pry into the details. What hold do Angelina, Courtney, Ashton, and Demi have over us? Pete Ward, senior lecturer in youth ministry and theological education at King's College London, explains in Gods Behaving Badly: Media, Religion, and Celebrity Culture (Baylor University Press) that this temptation is the product of something masquerading as a religion.
Several social critics refer to celebrities as gods and infatuation with them as being religious. Ward, though, is careful to refer to this phenomenon as a parareligion. As he puts it, "Celebrities are meaningful not because they represent a route toward the divine. They are icons … that are more like mirrors. We simply see that we are the fairest, or at least we see the possible way that we might become the fairest in the world."
The bulk of Ward's chapters unpack this claim. But Ward first acknowledges that celebrities exploit this parareligion, undergoing uncomfortable and even dangerous forms of plastic surgery to retain the image of perfection.
Celebrities also tap into religious imagery to cultivate this parareligion. Ward contends that we need look no further than Madonna's wildly popular video "Like a Virgin." Madonna relocates the rosary and crucifix in a hyper-sexualized context. Instead of fostering communion with God, these images encourage brazen promiscuity. In the parareligion of celebrity culture, gods not only rise, they can also fall and rise again—Paris Hilton being one example.
Woven through this book is the haunting theme that we yearn to be connected to celebrities because of our desire to be part of something larger than ourselves. Like celebrities, we want perfection. When our sins are brought to light, we want to believe that redemption and even glory are achieved as effortlessly as when digital technology airbrushes an aging cover girl's unsightly wrinkles.
Like the celebrities we follow and arguably worship, we want to believe that we are in control of how we make and remake ourselves.
Perhaps, in response, the church should emphasize anew its rightful place as that body where we connect with something larger than ourselves. In its true form, baptism initiates us into Christ's body—a body that spans the globe. The Lord's Supper recommits us to this body, while hearing the Word places us within the larger story of creation, fall, and redemption.
Who would have thought the grocery store checkout lane would prove such a shrine? Ward reminds us that the candy there may be the least of our troubles. We follow a God who jealously proclaims we are to favor no other gods. The challenge is to recognize where other gods reside, and to embrace true membership in Christ's body.
Todd C. Ream is senior scholar for faith and scholarship and associate professor of humanities in the John Wesley Honors College at Indiana Wesleyan University.
Related Elsewhere:
Gods Behaving Badly: Media, Religion, and Celebrity Culture is available from Amazon.com and other book retailers.
Previous articles about celebrity culture include:
The Charlie Sheen Has Worn Off | This Lent, given the disturbed actor's slow self-wrecking, I'd like to fast from celebrity news. (March 11, 2011)
What Celebrity Miscarriages Teach Us | If famous folk can open up to the world about their pregnancy loss, why can't we in the church?
The Burden of Celebrity | Fame, wheather in religious or non-religious circles, always comes with a high price tag. (July 18, 1994)
Have something to add about this? See something we missed? Share your feedback here.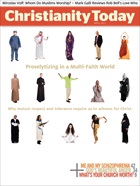 This article is from the April 2011 issue.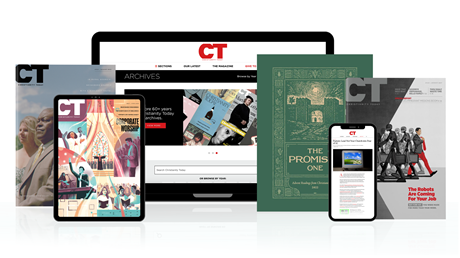 Subscribe to Christianity Today and get access to this article plus 65+ years of archives.
Home delivery of CT magazine
Complete access to articles on ChristianityToday.com
Over 120 years of magazine archives plus full access to all of CT's online archives
Subscribe Now
The Gods of the Checkout Aisle
The Gods of the Checkout Aisle