Visitors to Baptist, charismatic, or Pentecostal congregations in Western Siberia will usually see rows of silent men between the ages of 20 and 50, unaccompanied by women or children. They represent the success of evangelism efforts among Russian drug addicts and alcoholics.
Government estimates suggest 4 million of Russia's 142 million citizens suffer from drug addiction and more than 2.3 million abuse alcohol. Roughly 18 percent of addicts seek help in rehabilitation centers—over 500 of which are evangelical.
The 350 rehab centers allied with the charismatic Associated Russian Union of Christians of Evangelical-Pentecostal Faith (ROSKHVE) report 12,000 long-term "success stories" between 1995 and 2005. Including Baptist and Pentecostal figures, rehabilitated addicts top 20,000.
Examples can be found nationwide. The Dobry Samaryatin (Good Samaritan) Baptist ministry reports 600 clients have kicked drugs or alcohol in Siberia's Novosibirsk region. The largest effort—the charismatic Novaya Zhizn (New Life) ministry—treats nearly 400 clients near the Estonian border.
Yet well-known evangelical journalist Mikhail Nevolin warned recently in the evangelical magazine Mirt that "every coin has a flipside." He observed that new converts may be "remaking the social composition" of evangelical churches, citing the example of churches in the Leningrad and Perm regions that have struggled to integrate ex-addicts with middle-class families. Several congregations have split.
Nevolin says former addicts are certainly welcome but fears the ensuing departure of established families. "I think this should be just one form of ministry—not our only one," he said. "This dare not occur at the expense of our ministry to the middle class."
Nevolin's article sparked discussion, but some countered that ex-addicts are more of a potential problem than a present one. "This issue only crops up sporadically," said Vitaly Vlasenko, director of external relations for the Russian Union of Evangelical Christians-Baptists. "The problems are apparent most readily in specialized ministries such as Izhod [Exit or Exodus]. Their young congregations consist mostly of ex-addicts and are known for their army-style, hierarchical structures. That does not appeal to regular churchgoers."
Evangelical rehab programs have little medical expertise or medication available. Clients are instead supplied with heavy dosages of Bible, prayer, confession, and fellowship. Personal relationships with clients are stressed; all of Dobry Samaryatin's 40 centers are headed by former addicts. The ministry claims a long-term success rate of 30 percent among all those who begin treatment, compared to a 2 percent long-term success rate by government clinics.
Such efforts have mixed public blessing. In 2005, Novaya Zhizn director Sergey Matevosyan was presented with a medal by then-President Vladimir Putin in the Kremlin. But Maxim Pletnev, a priest running a Russian Orthodox rehab center in St. Petersburg, has claimed that Protestant centers replace one addiction with another. "They may be saving people from drugs," he conceded. "But these people then display a dependency on the sect very similar to narcotic dependency."
The concern that evangelical rehab centers are co-responsible when clients break off therapy prematurely may at times be justified, said Alexander Negrov, rector of St. Petersburg Christian University. He reports a worrisome tendency to use non-stop, marathon Bible reading as a remedy for temptation. "Very little research has been done on the theological content of Protestant therapy programs."
Related Elsewhere:
Previous Christianity Today stories about addiction include:
Can't Get No Satisfaction | Addiction is the spiritual disease of our time. (December 9, 2010)
Help for the Sexually Desperate | More and more, Christian men are admitting they've been caught in a vicious cycle. (March 7, 2008)
'These Guys Are Really Screwed Up' | And the Samson Society is sort of proud of it. (March 7, 2008)
Have something to add about this? See something we missed? Share your feedback here.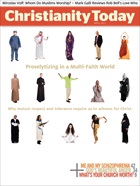 This article is from the April 2011 issue.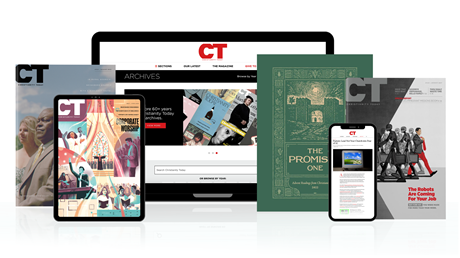 Subscribe to Christianity Today and get access to this article plus 65+ years of archives.
Home delivery of CT magazine
Complete access to articles on ChristianityToday.com
Over 120 years of magazine archives plus full access to all of CT's online archives
Subscribe Now
Rehab Revival: Evangelism Among Addicts Seeing Success
Rehab Revival: Evangelism Among Addicts Seeing Success