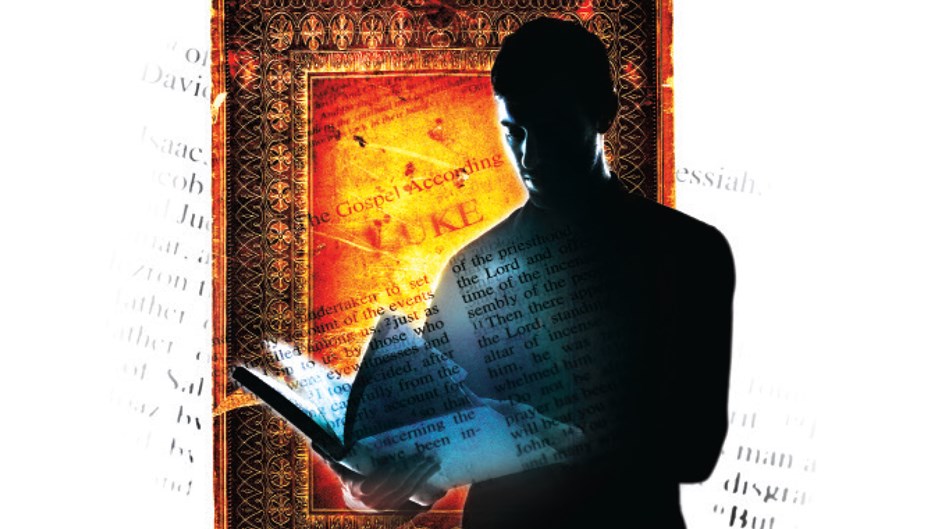 Image: Doug Fleener
A few months ago, a graduate student in practical theology asked Stanley Hauerwas for his perspective on new church movements, especially emergent church movements. Disarming and epigrammatic as ever, the man whom Time once called "America's Best Theologian" replied, "The future of the church is not found in things like this; the future is doing the same thing Sunday after Sunday."
This may seem dismissive. The student certainly took it that way, and indicated as much on his blog. I want to suggest, though, that Hauerwas was essentially right. But first I would point to a legitimate layer of anxiety that underlies the student's frustration.
The anxiety, briefly, is that the Christian faith is broken. We all know of statistics on the decline of mainline Christianity. To focus on the particular branch where I worship: The Episcopal Church, according to its own publications, lost a third of its membership between 1965 and 2009. A recent article on a Roman Catholic website claims that "within the next 3 to 5 years more than 2,000 churches across the country will be forced to close, merge or be sold." Sociologists of religion (both the professional and armchair variety) continue to debate the causes of this notable decline. In a recent paper, David Hollinger, president of the Organization of American Historians, makes a persuasive case for two key factors within mainline denominations: dramatically declining birthrates, and a failure in what he calls the "acculturation" of their children.
The first factor is simple enough, and relates to a rise in college and graduate school enrollments among parishioners: Husbands and wives want to finish school and solidify their careers before becoming moms and dads, and end up having smaller families. The second factor, though, is worth exploring. How and why have the mainline denominations failed at acculturation, at incorporating children and young adults into the rhythms and practices of the Christian faith? Hollinger suggests a lingering cloud of mainline guilt as a possible contributing cause.
To summarize all too briefly: During the 1960s, as Christianity came under attack in an increasingly secularist society, mainliners became bashful about embracing the content of Christian teachings. Instead, they turned to social projects as the "new core" of the faith, leaving their children primed to spend Sunday mornings at neighborhood meetings (or perhaps at home, blogging about politics). Evangelicals, by and large, did not suffer the same embarrassment. Unmoved by the rhetoric of secularism, they taught their children to go on carrying their Bibles and talking about Jesus. For Hollinger, the rise in evangelicalism parallels the mainline decline.
Against this historical backdrop, a degree of anxiety over the appeal of new Christian movements is well founded. If young churchgoers are coming of age thinking they can trade the gospel message for participation in social causes, and demean the creeds and Communion as disposable husks, then something is indeed broken.
Voicing the Gospel
In this respect, Hauerwas's answer might appear most offensive. Isn't "doing the same thing Sunday after Sunday" the trouble? Can we afford to engage in business as usual if business as usual is sinking the church?
It all depends, of course, on what "same thing" we are doing. If we mean the same failures of acculturation, then clearly this is wrongheaded: The future of the church very decidedly is not found in coughing with embarrassment during Gospel readings, or in nervous thumb-twiddling during prayer. But if "the same thing week after week" means proclaiming the gospel, forgiving sins, and attending to the various classical practices that form people's lives within the life, death, and resurrection of Jesus Christ, then we must agree: The future of the church is found in doing this week in and week out, Sunday after Sunday, come rain, drought, hell, or high water.
Hauerwas makes this case in a recent book, arguing that learning to "work with words" about God is the central task of Christian formation. In this respect, we are right to critically examine our attempts (or lack thereof) at acculturation. We are misguided, though, if we assume that getting acculturation right depends on constant novelty. The "words" that Christians work with—the Good News and its interpretation—are the fabric of our ancient faith. Teaching children and adults to work with the gospel's words about God, to speak the traditional yet constantly new language of the Christian faith, is the only real "fix" for what ails us.
A recent study on youth and discipleship by Slavic theologian Jana Struková suggests that the key to this sort of formation is in renewing a sense of Christianity as a vocation. A vocation is a calling, a "voicing" of the gospel into language that speaks directly to the reader or listener. As Martin Luther argued, the gospel is nothing until I hear it addressed to me; once my ears are trained to hear it, I can begin responding, "working with words" to live out an answer to its call.
Reframing Hollinger's concept of acculturation as vocation shows us that gospel words are irreplaceable in the formation of Christian youth. If they are brought up constantly hearing God's loving address, they will grow to love the gospel like they love their friends and family. And this is not just due to the nostalgic familiarity of the "big black book on the shelf." No, it is the message, the content—the very voice of God in the words of Scripture—that inspires devotion. The challenge of Christian education, according to the early 20th-century theorist George Albert Coe, is to "lead each one to adopt" the words and teachings of the faith "as his very own desire, purpose, and practice."
Putting Away the Faith
How well are we meeting this challenge? A quick survey of adult classes and Sunday sermons does not paint a pretty picture. Thematic life-management series (finances, parenting, hobbies) dominate the Sunday morning education hour and often the sermon as well. Many sermons seem allergic to the challenges posed by the text, and even those that manage some exegesis tend to offer a mere pinch of historical background before hurrying toward an ethical "life application."
For the kids, the situation is especially dire. Summer camps feature Jesus on a surfboard, or perhaps in safari gear, while Sunday morning classes tend to specialize in low-quality group counseling sessions. What we offer is anything but the simple gospel that "God was reconciling the world to himself in Christ" (2 Cor. 5:19). On good days, the children humor us by pretending to enjoy themselves, all the time wondering when they get to do something more fun. In our quest to become relevant to children, we risk being pathetically boring, and so denying them the greatest blessing going to church can bring: the love of God expressed in the story of Jesus.
What children today desire, according to Struková's research, is "the realness or authenticity of faith." What we give them instead is a hastily painted undersea mural. In the memorable words of Kenda Creasy Dean and Ron Foster, young people "look to the church to show them something, someone, capable of turning their lives inside out and the world upside down. Most of the time we have offered them pizza."
Even the popular object-oriented play curricula (like Godly Play) suffer in this regard. Sensory learning has its place in Christian education, and my own children have benefited from free play with biblical and liturgical elements. But man cannot live on Godly Play alone. In the first place, we risk tying the experience of God so closely to the objects of instruction that when these things go back on the shelf, so too will the gospel. Further, classroom environments for children are so remarkably different from the experience of going to "big church" that we risk giving an impression that faith, like dolls and toy trucks, is something to mature beyond. A steady diet of object-oriented curricula can only reinforce the very problem we are addressing: Once Christian children grow up, they may consider it time to put away childish things like wooden shepherds, miniature baptismals, and, alas, Christianity.
Love Story
So what do we do? Perhaps the answer is much simpler, and more "old-fashioned," than we think: Maybe we ought to be teaching churchgoers to read the gospel. The first thing Muslim children learn about Christians is one of the last things Christians learn about themselves: we are a "people of the Book." Perhaps we ought to ask how to make this observation from the Qur'an true, once more, among those who fellowship around the Bible. How can we form ourselves as a people of the Book?
The first thing Muslim children learn about Christians is one of the last things Christians learn about themselves: we are a 'people of the Book.'
Any decent elementary-school librarian knows that getting children to read is about giving them a chance to love a story—to miss it during mundane events like math and dinner, and to fight throughout the day for chances to hide away with the characters and adventures to which they've become attached. Of course, what Matthew, Mark, Luke, and John offer us is a story, but not just a story. It's also the linguistic vessel through which we encounter the loving, creating, and saving God. The central character in this narrative loves us back. After asking, "Do you love what you are reading?" the Christian educator ought to be able to add, "And are you loved by what you are reading?"
If we could surrender our anxiety-ridden need for novelty, we could think about how to "work with the words" of the gospel in a way that makes God's loving call resound anew for children and adults alike. In learning to read the gospel, we would be giving ourselves the greatest and most formative gift possible: the gift of love for the fundamental story of the world, and a way of receiving and experiencing the divine love that story narrates. Imagine a church in which children and adults of all ages, races, and classes were bound together by their common love for the words of the gospel. If Christians can learn, week after week, to read the story of Jesus of Nazareth—to love what we read, to be loved by what we read—then surely the future of the church would look a bit more hopeful.
Anthony D. Baker is the Clinton S. Quin Associate Professor of Systematic Theology at Seminary of the Southwest (Austin, Texas).
Related Elsewhere:
See our accompanying articles in the launch of the Global Gospel Project:
Making Disciples Today: Christianity Today's New Global Gospel Project | Introducing the magazine's new five-year teaching venture.
Nurturing Mind and Soul | A systematic beginning for an old cause. (Inside CT)
Why We Need Jesus | Reason and morality cannot show us a good and gracious God. For that, we need the Incarnation.
Previous articles about youth in the church from CT include:
Apologetics Makes a Comeback Among Youth | Youth ministry sees the return of reasons. (August 31, 2011)
The Leavers: Young Doubters Exit the Church | More than in previous generations, 20- and 30- somethings are abandoning the faith. Why? (November 19, 2010)
The Five Steps of Getting Un-Lost | I Once Was Lost has wisdom for those trying to reach young skeptics. (June 23, 2008)
Have something to add about this? See something we missed? Share your feedback here.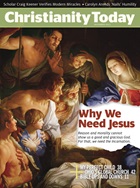 This article is from the December 2011 issue.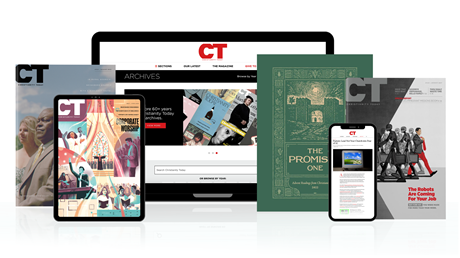 Annual & Monthly subscriptions available.
Print & Digital Issues of CT magazine
Complete access to every article on ChristianityToday.com
Unlimited access to 65+ years of CT's online archives
Member-only special issues
Subscribe
Learning to Read the Gospel Again
Learning to Read the Gospel Again