true
Like CCM, Christmas music is defined by its lyrical content, not its music (though sleigh bells, chimes, and children's choruses seem to be in every Christmas album from reggae to bluegrass). So, like CCM, it has spun off dozens of subgenres.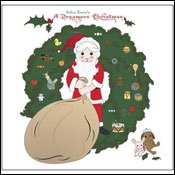 On one end of the spectrum are "seasonal" albums that make no reference to the birthday boy. That's expected from avant-garde jazz musician John Zorn's A Dreamers Christmas [3 stars] since he usually makes "radical Jewish music." It's unsurprising on A Very She & Him Christmas [3 stars], a collection of standards from the M. Ward/Zooey Deschanel act that plays its '60s nostalgia pretty straight. Jack Johnson's indie compilation This Warm December Vol. 2 is has many strong original pieces [3 stars], but doesn't have the nods to transcendence that 2008's Vol. 1 had.
On the other end of the spectrum, by my count, worship albums outnumbered every other Christmas subgenre in 2011. Is it a reflection of the boom in worship music or an accurate reflection of how much of the Christmas story is worship (angels, shepherds, magi)? Many of these albums are simply carols played live, as it the case with Christmas from the Vineyard [2 stars] or, remarkably, half of David Crowder Band's Oh for Joy [3 stars] the band's least creative effort to date (though, being Crowder, it's still very good).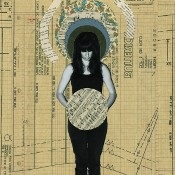 From the Belly of a Woman [4 stars], from the Seattle postrock/ambient group The Opiate Mass, is a live worship recording, too, but unlike any other Christmas album except 2009's "Salvation Is Created" from Bifrost Arts. It's not festive. This is not an album you'd put on in the background while hanging ornaments; it focuses attention on the mystery of the Incarnation.
Bifrost Arts' "Joy Joy" makes an appearance on Sojourn's A Child Is Born [4 stars]. The Louisville church band has made its mark collecting forgotten hymns and putting them to hard rock music that's (supposedly) good for congregational worship. One would think it would be hard to extend that approach to Christmas music. But I've yet to find another album with John Newton's "O Glorious Hour," and hardly anyone sings as many verses of "Hark! The Herald Angels Sing." Among the quieter tunes, meanwhile, is a nice cover of Bill Mallonee's "Knocking At Your Door."
Joy: An Irish Christmas [4 stars], from Keith and Kristyn Getty is the couple's most Irish-sounding album yet (albeit heavily orchestrated: think Riverdance, not The Chieftains), incorporating traditional and original reels with traditional carols, rewritten Irish standards, and original Christmas hymns.
As long as we're talking about music that's popular among the Young Reformed crowd (Sojourn, the Gettys), Folk Angel's Comfort & Joy [5 stars] is among the year's best Christmas albums. The band, half of which is on staff at The Village Church (pastored by Matt Chandler) appears only to release Christmas albums: this is its third release, but its first full length album. Yes, it's folky, with lots of banjos and even some musical saw, but its forays into rap and spoken word fit appropriately with its indie vibe.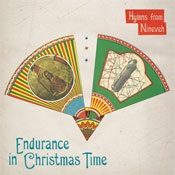 But for the indie Christmas album of the year—no doubt the Christmas album of the year—you'll have to look to Denmark. Hymns from Nineveh's Endurance in Christmas Time [5 stars] features 13 original, intelligent, devotional tracks with no fluff. Like The Opiate Mass' album, it's a bit more of an Advent album, anticipating the Promise to set the world right more than jingle bells in the snow. But it's beautiful enough to shuffle in with your Bing and Sufjan Christmas tracks, and it's likely to stay in your mix after New Year's Day.
The Christmas Hymns & Carols [3 stars] collection brings to mind 2002's City on a Hill: It's Christmas Time, and not just because it includes tracks from Derry Daugherty and Leigh Nash as well as unfamiliar artists. But ultimately it does sound like a various artists album more than a unified whole.
What separates a Christmas worship album from a Christmas carols collection, or a CCM Christmas release? With Phil Wickham's Songs for Christmas [3 stars] it's hard to tell, especially with the inclusion of "Have Yourself a Merry Little Christmas." For the independent folk release Good People All, This Christmas Time [3 stars], it's the claim on the cover but also celebratory reverence in the execution.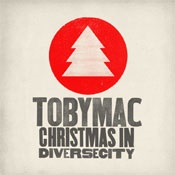 TobyMac's Christmas in DiverseCity [4 stars] puts the spotlight on his band members to great effect as he steps into the background for the second half of the album. It's clear that this album was not thrown together; it may in fact be one of his strongest. The mix of original and traditional Christmas songs, using electronic, soul, funk, rap, R&B, and at least seven lead singers is skillfully cohesive. And the way the original songs address social issues without mawkishness is praiseworthy. This is the album that will "sound like Christmas 2011" when we're feeling sentimental about it in a decade or two.
While you're at it, grab Jamie Grace's Christmas Together [4 stars]. Her "Mary's Boy Child" duet with TobyMac is one of the best tracks on his album, and she carries her happy, summery cheer through all four tracks of her own seasonal EP. Has anyone before her successfully recorded an upbeat "O Come, O Come Emmanuel" that grooves? Rejoice, indeed.
Matthew West's The Heart of Christmas [2 stars] will do well, with strong production and his pleasant voice. Those whose Christmas collections have more Amy Grant than Bing Crosby will want to grab it (she guests, as does Vince Gill). But it's maudlin schmaltz throughout, from "One Last Christmas," about a kid who will die before December to "Christmas Makes Me Cry," the 2007 Mandisa hit. It's the album for people who put "Christmas Shoes" on repeat.
Fans of Hawk Nelson [3 stars] and Kutless [3 stars] will enjoy their respective Christmas EPs. They sound like Hawk Nelson and Kutless doing Christmas songs, the first with a wink and the second awfully sincere for its modern rock covers of Mark Lowry and Amy Grant. Deas Vail's For Shepherds & Kings [3 stars] is a bit less predictable, especially in attempting to make Coventry Carol emo and epic.
Better to track down The Heart of Christmas [3 stars] from Smoking Popes frontman Josh Caterer, who's now a church worship leader. Simultaneously silly and sincere, Caterer has put more into these five tracks than you'll find on most full albums.
Jars of Clay already has a full length Christmas album and a Christmas EP under its belt, along with contributions other Christmas albums like City on a Hill's. But the appropriately titled More Christmas Songs [3 stars] is worth noting for capturing two of 2011's Christmas music trends. The first is a cover of the Stevie Wonder's "Someday at Christmas" (see also: Justin Bieber, Jack Johnson). The other is a ukulele tune. Among others using the instrument this year: Deas Vail, Mindy Gledhill (a Mormon Leigh Nash, whose Winter Moon is as deliberately quirky as She & Him's release and works even better), and the bargain-priced but pleasant album Ukulele Christmas [3 stars].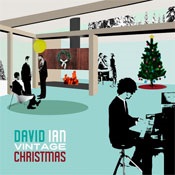 Superchick guitarist Dave Ghazarian released Vintage Christmas [3 stars] under the name David Ian, attempting a straight crooner jazz album. It's more successful than the similar effort on Most Wonderful Time of the Year [2 stars] from Stone Temple Pilots lead Scott Weiland, whose tongue is too deep into his cheek to sing well. By contrast, Christmas jazz fits former CCM star Kathy Troccoli so well it's a wonder she didn't record Christmas Songs [3 stars] two decades ago. I'd pair it with Michael Buble's Christmas [3 stars], which also inexplicably didn't appear until this year (was he waiting for people to tire of their Harry Connick Jr albums?) John Tesh turned in a similar effort this year with Big Band Christmas [2 stars], but not only is it not as good as this year's other back-to-the-'40s albums, it's not as quite good as Tesh's half-dozen-or-so other Christmas albums. But if it's nostalgia you're looking for, note that Paul Anka just released Songs of December, his first Christmas album in 51 years.
Black gospel fans will no doubt be drawn to Shirley Caesar's Giving and Sharing: A Christmas Collection [3 stars], and yes, it shows that the 73-year-old "first lady of gospel" can still belt it out. But her "Oh What a Wonderful Child" on the compilation Gospel Christmas [4 stars] exemplifies how she got that "first lady" title and is one of the year's best collections of older recordings. The best surprise in this genre, however, is from Canada: A Celebration in Time [4 stars], a gospel-jazz album from Oliver Jones, Ranee Lee, and the Montreal Jubilation Gospel Choir. It's classy, a bit nostalgic, and free of irony.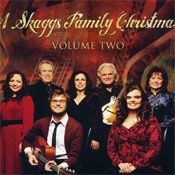 Bluegrass and country music always seem to make a strong showing around Christmastime (many, I suppose, long for that "tender Tennessee Christmas" even if we've never had one). Ricky Skaggs no doubt knows the appeal and issued a second volume of A Skaggs Family Christmas [3 stars]. The emphasis seems slightly more on the "family" than 2005's first volume, with some instrumentals and originals that don't quite hit all the festive tone one might expect. Meanwhile, Joey + Rory's A Farmhouse Christmas [3 stars] contains some of the year's best originals—but the inclusion of "What the Hell (It's the Holidays)" and some pieces that celebrate married sexuality mean you might want to buy this one by the track rather than the album. Still, give me "Come Sit on Santa Claus's Lap" over "Santa Baby" or "Baby It's Cold Outside" any day.
Is Mark O'Connor's An Appalachian Christmas [3 stars] bluegrass? Classical? Jazz? Its crossover pride makes it a bit difficult to include in a mood mix, and almost all of the guest-star tracks have been previously released or aren't Christmas themed. But O'Connor sure can play the violin.
Geri Allen's A Child Is Born [3 stars] is officially classified as jazz, but it's that kind of jazz that occupies the same space as contemporary classical music. And her mixing in recordings of the Gee's Bend Quilters Collective renders a lot of the traditional categories irrelevant anyway. Because she's working with traditional carols, it's approachable while it's provocative, familiar while it's inventive and celebral.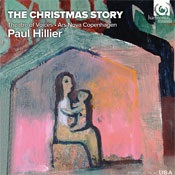 The Christmas Story [4 stars], from Paul Hillier's Theatre of Voices, is more clearly a classical album. But unlike most classical Christmas albums, it doesn't shy away from traditional carols. Instead, it weaves them together with chant, choral pieces, and other traditional works to, as the title suggests, tell the nativity story musically.
You know what some people really associate with Christmas music? Children's choirs. For those folks, there's The Christmas Album [3 stars] from London's Libera, formerly the St Philip's Boy's Choir. If you prefer your amazing-child-voices singular and female, 11-year-old phenom Jackie Evancho's Heavenly Christmas [3 stars] is quite beautiful. There's a joke to be made here about Justin Bieber's Under the Mistletoe [3 stars], but it's Christmastime, and the album is just way too much fun for snark.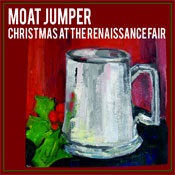 Two final bits of advice. Even if you love Mannheim Steamroller, skip Christmas Symphony [1 star], the group's songs played with an orchestra—that sound almost exactly like the original versions, synths and all. But pick up Moat Jumper's Christmas at the Renaissance Fair [4 stars]. Every Christmas music playlist should have some instruments and styles you don't hear the rest of the year. This is one of the best odd albums I've heard in years, and I'm sure you don't have enough hurdy gurdy in your collection.
Ted Olsen, CT's managing editor of news and online journalism, is a Christmas music geek whose collection of yuletide songs may well outnumber the quantity of toys in Santa's sleigh.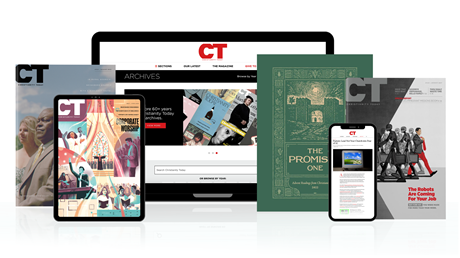 Annual & Monthly subscriptions available.
Print & Digital Issues of CT magazine
Complete access to every article on ChristianityToday.com
Unlimited access to 65+ years of CT's online archives
Member-only special issues
Subscribe
The Best Christmas Music of 2011
The Best Christmas Music of 2011