Discussion Starter: Modesty
The Transportation Security Administration modified screening of its airline passengers, introducing "backscatter" x-ray machines that can see beneath passengers' clothing. Those who opted out received an "enhanced patdown." The government insisted the procedures are necessary to prevent terrorism, but many, including some Christian leaders, called upon passengers to resist
"We [the members of BarlowGirl] have chosen to opt out every time. As a woman concerned about modesty, I don't believe anyone, not even the government, has the right to see my body. We need to feel safe without our privacy being violated."
Alyssa Barlow, musician and modesty advocate
"I recommend that people eliminate all discretionary air travel and tell the airline each time they choose not to fly because of the security procedures. That's what in the end won the Montgomery Bus Boycott—economic pressure."
Richard Land, president, SBC Ethics & Religious Liberty Commission
"The only effective resistance is to scorn the shame of nudity by preemptively undressing completely prior to the scan. But as Christians are habituated to the moral constraints of modesty, the most effective resistance will most likely come from non-Christians."
Read Mercer Schuchardt, associate communications professor, Wheaton College
"Whether convicted to object or submit, we must treat all with kindness—our fellow passengers and the agents who are equally uncomfortable. Emotions focused on personal wrongs can only detract from our common cause of preventing another terrorist attack."
Penny Nance, CEO, Concerned Women for America
"We get into these situations because we make snap judgments about technology instead of thinking things through. It is a red herring to ask whether Christians should resist or not; the issue is much larger. Christians are not engaging thoughtfully enough with technology."
Rosie Perera, faith and technology columnist
"We are commanded to love our neighbors. This requires that we take responsibility and do our part to ensure their safety. The new screening measures are a small price to pay to prevent future acts of mass murder."
Joe Carter, online editor, First Things
Related Elsewhere:
Previous topics for discussion included when life begins, whether Christians should denounce believers who vilify others, Christians must pray in public forums using Jesus' name, whether they have a responsibility to have children, whether churches should increase their 2011 operating budgets, a Protestant-less Supreme Court, Mother's Day worship, incorporating churches, whether evangelicals are doing a good job at racial integration, whether Christians should leave the American Medical Association, the most significant change in Christianity over the past decade, whether the Supreme Court should rule that memorial crosses are secular, multisite campuses vs. church plants, and whether Christians shouldfast during Ramadan with Muslims.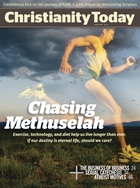 This article is from the January 2011 issue.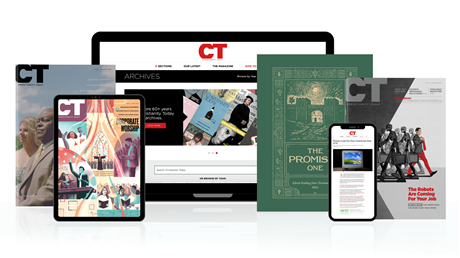 Find hope and historical insight. For a limited time, explore 60+ years of CT archives for free!
Daily devotions from Timothy Dalrymple during this pandemic.
Hundreds of theology and spiritual formation classics from Philip Yancey, Elisabeth Elliot, John Stott, and more.
Home delivery of new issues in print with access to all past issues online.
Join now and get print issues access to archive PDFs.
Resist the TSA?
Resist the TSA?