true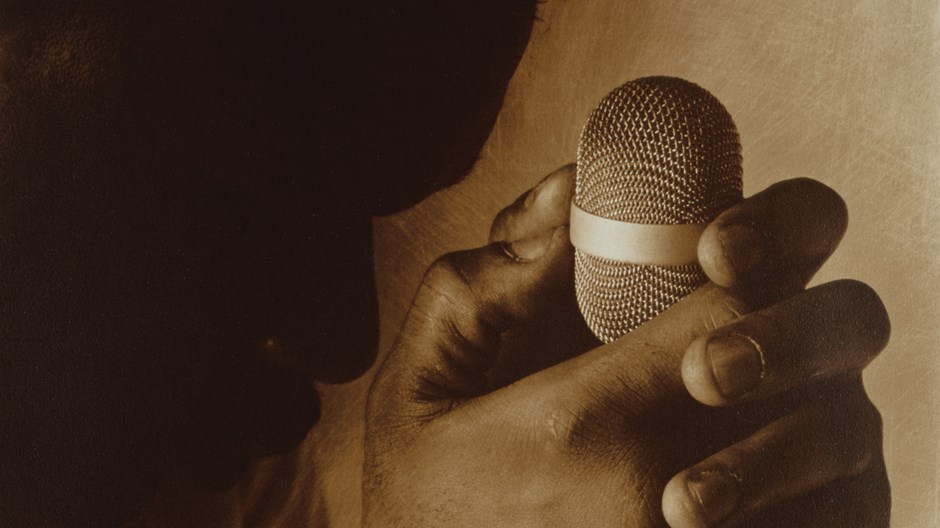 Image: Rieder & Walsh / Photonica / Getty
When I was in middle school, I wanted to be a rock star. When I became a Christian in eighth grade, I was eager to see how my love for music would fit in with my decision to follow Jesus. (I gradually learned that "star" is not a pursuit befitting Christians.) People in my church wanted me to use my musical gifts too, so I started learning and leading people in contemporary praise-and-worship songs like "Lord, I Lift Your Name on High" and "Shout to the Lord." As I went to more Christian music festivals, visited different churches, and learned more songs, I garnered a library of hymns and praise-and-worship music.
Meanwhile, sometimes I would hear gospel music on the radio or television, and it struck me as a curiosity—the kind of music to which black people worshiped but that remained mostly irrelevant to me.
When I was a sophomore in college, the theme for the InterVarsity Christian Fellowship regional retreat was racial reconciliation. A few weeks before it began, our campus staff worker told me that they had initially planned on inviting singer-songwriter Derek Webb to speak and give a concert but had changed their minds.
"No way!" I said. "Why?"
She said that when an African American staff member heard the idea, she threw up her hands in frustration—most African American students had never heard of Webb. So the planners decided to re-focus the conference theme on racial reconciliation.
The speakers at the conference pointed us to the picture in Revelation 7:9-10, where a great multitude that no one could count, "from every nation, tribe, people and language," stands before the throne and worships the Lamb. They said that if this is the picture of how things will be when everything is made right, we should be living into it now. Christ called us to be one, as he and the Father are one, but Sunday morning is the most segregated time of the week. Our divisions compromise our faithfulness and our witness to Christ.
The retreat initiated a wave of conversations across campus, and soon I saw racial reconciliation as one of the paramount tasks of the church. I was convinced that we had to do away with the old categories of "white church" and "black church." We needed to be the new, reconciled, unified church. And this meant changing the way we did worship music.
I began to realize that the songs I knew, like "Heart of Worship" and "How Great Is Our God," were written primarily by and for a white audience. So as a worship leader on campus, I tried to insert black gospel songs and occasionally also a song in a language other than English.
What A Black Hymnal Means
In my buoyant eagerness to reconcile the world, though, I put little thought into why the church is racially divided. This led to a hurried jump to seek reconciliation without knowing the journey that preceded me. I had no concept of the black church tradition, and really no interest in learning about it. If the church was going to be reconciled, I assumed, we needed to look forward, not backward.
My attitude began to change when I moved to Durham, North Carolina, and began worshiping at St. John's Missionary Baptist Church, a historically African American congregation. On the Sunday I first walked into the sanctuary, the congregation was singing "This Is the Day." We clapped, danced, and repeated the chorus over and over. When we sat down, I noticed the African American Heritage Hymnal in the pew rack. Most of the songs in the service came from the hymnal, but sometimes they erupted spontaneously out of the hearts and mouths of the church members.
As I continued to worship at St. John's, I learned that the songs we sang were much more than songs: They were the annals of the black church. I slowly realized why a special African American hymnal was published and used in our church. The hymnals I was familiar with were, by default, "white heritage hymnals." This hymnal was one record of the story of God's faithfulness in the black church over the years.
I also began to see how the songs we sang in worship told our current stories. During our Wednesday evening services, we have a sharing and testimony time, when we take turns telling of God's work in our lives. I noticed that sometimes instead of speaking, church members would simply begin to sing—and everyone else would join in after the first line. After the song was over, whoever chose it would say, "That is my testimony."
The more time I spent at St. John's, the more I also realized that the people of St. John's are my people, my brothers and sisters, fathers and mothers, from whom I had been estranged. Worship at St. John's helped redefine who my "we" is. But if the people at St. John's are my people, then their stories are my stories, and their songs are my songs as well. Sadly, when white Christians narrate American church history in particular, white figures and heroes are often at the center. That has changed some since the life of Martin Luther King Jr., who is increasingly viewed as a hero of all Americans. But at the time, if I wanted to really know myself and my story, I needed to dig deeper. And as a musician and someone who cares about worship, I wanted to see the way songs have told the whole American Christian story—for black and white Christians—and the way songs tell our story today.
I began to realize that the worship songs I knew, like 'Heart of Worship' and 'How Great Is Our God,' were written primarily by and for a white audience.
Story Behind the Songs
I began by reading black historians like W. E. B. Du Bois and James Cone, and listening to black gospel artists like Mahalia Jackson and Thomas Dorsey. A context began to form around songs I had previously plucked up and inserted into my worship sets. And seeing the story that surrounded these songs gave them richer, more robust meanings.
For example, Bernice Johnson Reagon, in her book If You Don't Go, Don't Hinder Me, explains how the meaning of the lyrics to "I'm On My Way to Canaan Land" have developed:
If you don't go, don't hinder me (3x)
I'm on my way, great God, I'm on my way,

I'm on my way to Canaan land (3x)
I'm on my way, great God, I'm on my way.
Those who sang this song in the 19th century, says Reagon, understood "Canaan land" to have both a spiritual and an earthly meaning, referring to both heaven and freedom from slavery. During the civil rights movement, the lyrics changed to "I'm on my way to freedom land," which referred to both heaven and freedom from segregation. Understanding that these lyrics, along with those of many other spirituals and gospel hymns, have dual meanings allows me to enter into their stories and sing with one mind along with my African American sisters and brothers. Naturally, this is a deeper appropriation than choosing a song from a list and inserting it into a worship set.
The gospel songs we sang were much more than songs: They were the annals of the black church.
Learning the history of the black church has also taught me how to prepare and lead worship. The black church in America was formed, in part, because white churches (as majority cultures are wont to do) assumed that blacks should assimilate into white, Western culture. Thus some African instruments, such as the talking drum, were banned because they were thought to be demonic. This led me to ask, In what ways are my assumptions and impulses in preparing worship music guided by white cultural bias? The cross-cultural tensions between black and white churches are, to be sure, complex, but this historical example helped me realize that I could not simply add a few black gospel songs to the worship set, but needed to think about ways to fully integrate black and white cultures into worship.
Deeper Reconciliation
Since the 1960s, more and more white Protestant churches have striven to reconcile with their black counterparts. Their efforts have succeeded in some cases, but not in others. One reason for our failed attempts may be that we've merely copied the world's way of seeking unity amid diversity.
Multiculturalism is in vogue in the West, where we are surrounded by images of people of many colors holding hands and singing one song. One recent example occurred during the World Cup. During commercial breaks, TV screens featured a montage of the whole world in ten seconds, followed by an image of Bono playing soccer with South African children. It's a common trope used in lots of reconciliation imagery. While the message behind such images is positive, the images can become unhelpful and even dangerous if they are divorced from a story. We see the picture of unity and want to grasp it immediately, without taking the time to know the lives behind the faces in the picture. It's like skipping to the climax of a movie without watching the 90 minutes that lead up to it.
The church's way of multiculturalism requires more patience. Jesus has reconciled us to himself by coming to us, knowing us, eating meals with us, and submitting his life on our behalf. Jesus values our whole life and whole story. So, while picking a diverse assortment of worship songs is a good first step, it is only that. One way of honoring each other more deeply is to know not only one another's individual stories but also the stories of the communities that have shaped us. That means knowing not just the songs but also the stories behind those songs.
Reynolds Chapman works at the Duke Center for Reconciliation.
Related Elsewhere:
Check back all this week for more articles from March's special issue on worship. Previously posted articles include:
The Hymns That Keep on Going | The 27 worship songs that have made the hymnal cut time and again. (March 7, 2011)
Whatever Happened to Amazing Grace? | Why John Newton's famous hymn failed to win, place, or show. (March 8, 2011)
Pop Goes the Worship | Religion professor T. David Gordon says Muzak has shaped singing in church. (March 9, 2011)
Also, both Christianity Today and Leadership Journal have special sections on worship on their websites.
Have something to add about this? See something we missed? Share your feedback here.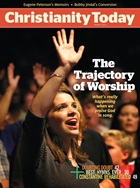 This article is from the March 2011 issue.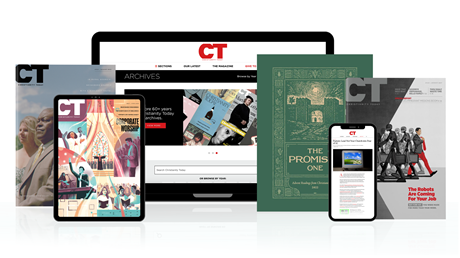 Subscribe to Christianity Today and get access to this article plus 65+ years of archives.
Home delivery of CT magazine
Complete access to articles on ChristianityToday.com
Over 120 years of magazine archives plus full access to all of CT's online archives
Subscribe Now
Worship in Black and White
Worship in Black and White