I've had a number of conversations lately where, not surprisingly, the topic shifts to Rob Bell's Love Wins. That's when a strange dynamic creeps into some conversations. If the person with whom I'm talking has read my review of the book, or knows I had some critical things to say, he's naturally hesitant to openly praise the book. The usual first move at that point is to say, "I don't agree with everything in the book, but …" And what follows is hardly unalloyed enthusiasm. It's usually a qualified, almost worried appreciation for this part or that. It's as if some people feel guilty for liking the book. Perhaps people who really like the book don't even bother to talk to me, but I suspect something else is going on.
That something else is related to what a Christian journalist friend told me: She feels she has to carefully craft anything she writes about Bell, lest she be suspected of really liking him—or disliking him. The atmosphere in some meetings where people are talking about Bell's book, well, it feels like some people have to apologize for reading the book. Or they seem concerned that if they like it, their theology will be questioned.
In short, it's starting to feel like Rob Bell is becoming a litmus test. If you like Bell, your orthodoxy may be suspect. And if you want to proclaim your orthodox credentials, you simply have to condemn Love Wins.
As far as this phenomenon is true, it is silly. That it is silly doesn't mean it is not a powerful current. But as far as it is true, it is a current3 we evangelicals must swim against.
First, Rob Bell loves Jesus. He wants to see lots of people come to believe in Jesus. He wants to see the world transformed in Jesus' name. He really thinks the Bible is a book ...
1
SoulWork
In "SoulWork," Mark Galli brings news, Christian theology, and spiritual direction together to explore what it means to be formed spiritually in the image of Jesus Christ.
Mark Galli is former editor in chief of Christianity Today and author, most recently, of Karl Barth: An Introductory Biography for Evangelicals.
Previous SoulWork Columns: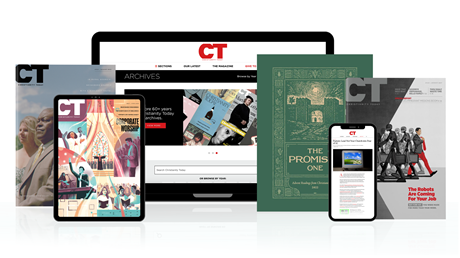 Subscribe to Christianity Today and get access to this article plus 65+ years of archives.
Home delivery of CT magazine
Complete access to articles on ChristianityToday.com
Over 120 years of magazine archives plus full access to all of CT's online archives
Subscribe Now
Rob Bell Is Not a Litmus Test
Rob Bell Is Not a Litmus Test