I was born in 1946 in Chattanooga, Tennessee, and from the time I was six months old, I grew up in Greenville, South Carolina. I left for college eighteen years later and spent four years in Wheaton, Illinois; three years in Pasadena, California; three years in Munich, Germany; and the rest of my life in the Twin Cities of Minnesota. But those early years in South Carolina are the roots of my racial burden.
The population of South Carolina in 1860 was about 700,000. Sixty percent were African Americans (420,000), and all but 9,000 of these were slaves. That's a mere 150 years ago—only fifty-nine years before my father was born. On December 20, 1860, South Carolina was the first state to secede from the Union, largely in protest over Abraham Lincoln's election as an anti-slavery president and the implications that had for states' rights. Three weeks later, the Civil War began in Charleston, South Carolina.
Over four years later, on April 9, 1865, the war ended with the surrender of Southern general Robert E. Lee at Appomattox Court House. Ninety years later, when I was nine years old in Greenville, the enforced segregation was almost absolute: drinking fountains, public restrooms, public schools, public swimming pools, bus seating, housing, restaurants, hospital waiting rooms, dentist waiting rooms, bus station waiting rooms, and—with their own kind of enforcement—churches, including mine. I can tell you from the inside that, for all the rationalized glosses, it was not "separate but equal." It was not respectful, it was not just, it was not loving, and therefore it was not Christian. It was ugly and demeaning. And, as we will see, because of my complicity I have much to be sorry about.
Which is one reason ...
1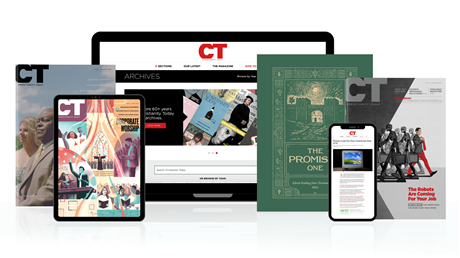 Find hope and historical insight. For a limited time, explore 60+ years of CT archives for free!
Daily devotions from Timothy Dalrymple during this pandemic.
Hundreds of theology and spiritual formation classics from Philip Yancey, Elisabeth Elliot, John Stott, and more.
Home delivery of new issues in print with access to all past issues online.
Join now and get print issues access to archive PDFs.
John Piper: I Was Racist
John Piper: I Was Racist