true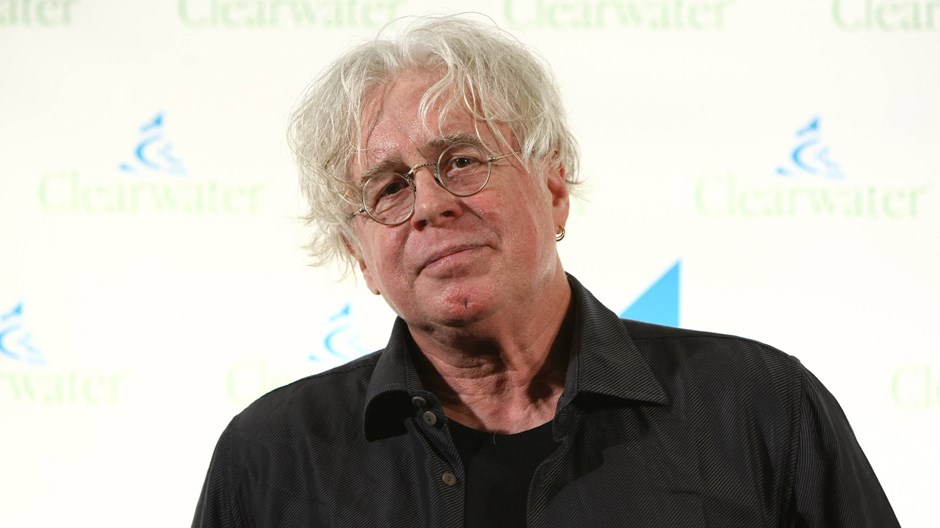 Image: Neilson Barnard / Getty Images
After more than 40 years of songwriting, 66-year-old Bruce Cockburn shows few signs of slowing down. A member of the Canadian Music Hall of Fame—he even has his own postage stamp!—Cockburn keeps making great music and piling up awards. In early December, he nabbed two Canadian Folk Music Awards for Contemporary Album of the Year and Solo Artist of the Year.
Cockburn has spent much of his adult life making music, fighting for just causes, and sharing tents with soldiers in war zones around the world. He's the first to admit that he's surprised this music thing is still humming along.
"It's kind of amazing," he says, laughing. "How did I get here? How did I last this long? I remember when the idea of living to be 40 seemed absurd. Here I am at 66 and I'm still doing this—and it still feels fresh. It still is very, very far from being old hat or boring."
One reason for that is Cockburn's many travels and experiences, including a late 2009 visit to Kandahar, Afghanistan to see his brother, Capt. John Cockburn, and the Canadian troops. That trip influenced a number of songs on his 31st and most recent album, Small Source of Comfort (True North Records), which released in March 2011.
Cockburn says his brother had been an ER doctor specializing in anesthesiology before joining the army later in life. Cockburn says his visit to Afghanistan was unique.
"Since the early '80s, I've found myself in war zones in various parts of the world," he says. "This was an opportunity to go to a war zone that I had a personal connection, and to see a war zone in the company of Canadians. It was an amazing experience. I came away with the same amount of skepticism about the war that I went in with, but what I hadn't expected was how much affection and admiration I would feel for the troops.
"It sounds strange to say it, but you can be in a war zone and have a lot of fun. Even though war is essentially pain on all sides, human beings have the capacity to enjoy themselves. The soldiers are mostly young people, full of enthusiasm and energy, and that's an exciting thing for an old guy like me."
The song "Each One Lost" was influenced by the death of two Canadian soldiers who had just been killed and were being prepared to be sent home. Cockburn was present for the sending-off ceremony, standing on the tarmac as the two coffins were loaded onto a plane. Cockburn was moved by "the incredible dignity of the ceremony and the empathy of the troops, knowing it could have been them. There was an incredible depth of feeling all around—a lot of tears and a sense of seriousness."
The instrumental "Comets of Kandahar" comes from something a soldier said while watching fighter jets take off in the night. "They would take off in pairs," says Cockburn, "and because they don't have streetlights at Kandahar Airfield, you just hear this incredible roar and a moment later all you could see was this cone of incandescent purple flame shooting across the sky, followed thirty seconds later by another one. Everybody stops to watch it. The soldier next to me turns and says, 'Comets of Kandahar.' I thought the image was so great it became the title of that piece."
Spiritual inspiration
Taking inspiration from his experiences is a staple of Cockburn's method—and the things that inspire him are frequently spiritual. His immense catalogue of songs spans many topics, and his large, loyal fan base includes people of various religious backgrounds.
Cockburn says his audience is "tolerant. People who aren't especially interested in issues related to the Divine will tolerate my going there, and the people who are interested in that are willing to tolerate the other stuff, like the cuss words and everything else that shows up."
There have been exceptions. Years ago, Cockburn received a "kind of hurt-sounding letter" from a young woman who was offended by his reference to canine fecal matter in one of his songs. "She wondered how I could call myself a Christian and say 'dog s---'." Cockburn is laughing as he tells the story. "What? You don't think Jesus ever cussed? Jesus may have been the Son of God, but he was flesh and blood and he lived life the way we do. It just seemed absurd to have your salvation tied up with what kind of language you use, or whether or not you drink booze or occasionally have sex or whatever it is that people get all worked up about."
Cockburn says when he first became a Christian in the early 1970s, "it was unfamiliar territory. I listened a lot to people who claimed to know a lot about it which—the people on TV and the fundamentalist types who were quick to tell you they know all the answers. After a while, it was very clear that they were deluding themselves. At least I wasn't cut out to have that kind of approach to things.
"To me, everything in life is a process. There is no stopping point; you never land. If you think you've landed somewhere, watch out, because God or whoever is gonna pull the rug out from under you, and you are going to have to start thinking again, trying to understand how you fit into things."
Cockburn says he doesn't care whether people believe he's a Christian or not.
"What's important is recognition that there is a spiritual side of life, and that needs to be paid attention to," he says. "There's a real distinction between materialism and a sense of the cosmos being a deeper place than that. If it's a deeper place, then what does that ask from us? I don't know the answer. I'm still working on it, and that is perhaps why people are willing to listen to the stuff I put into songs."
Daniel Lumpkin is a journalism student at Kennesaw State University. When he is not daydreaming in class, he serves on the editorial staff for his college magazine.
Cockburn photos by Kevin Kelly.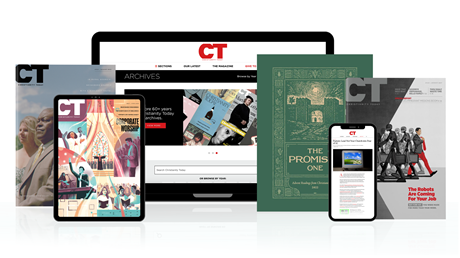 Subscribe to Christianity Today and get access to this article plus 65+ years of archives.
Home delivery of CT magazine
Complete access to articles on ChristianityToday.com
Over 120 years of magazine archives plus full access to all of CT's online archives
Subscribe Now
Interview: Bruce Cockburn
Interview: Bruce Cockburn