true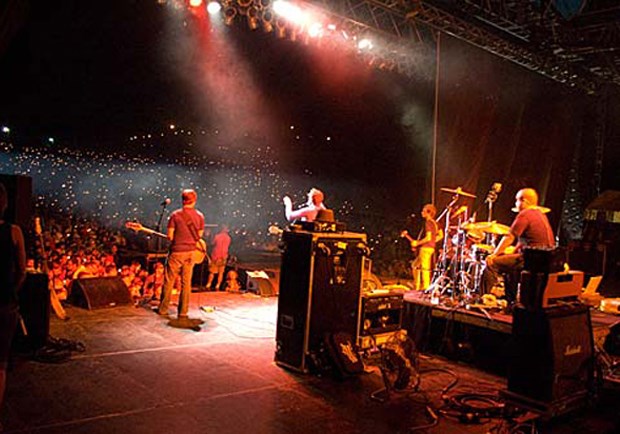 After 29 years, the Cornerstone Festival, being held this week in Bushnell, Illinois, is calling it quits. Sad news for those who believe in the transformative power of faith and art, and particularly for those dissatisfied with sanitized, safe-for-the-whole family, Christian entertainment. This week's smaller gathering is really a post-script to the event that I believe will be recognized by future generations as one of the most significant happenings in the American church in the last century.
Grandiose? Probably. Objective? Probably not. But I'm right anyway.
I've been at every single Cornerstone Festival, starting with the 1984 debut when I was just 13. It shaped my concept of ministry and my understanding of important theological concepts. It also introduced me to a world of music that was way too "Christian" for the world of mainstream rock 'n' roll, and way too rock 'n' roll for the mainstream church. Through music, drama, speakers, poetry readings, comedy troupes, film screenings, dance, paintings, and photography, Cornerstone broke open the possibilities for redeeming the arts, both for the purposes of drawing unbelievers and challenging believers.
This annual experience sparked a dream in my heart, and I have been following it ever since. Every aspect of my life has been touched by this community, and after this week, it's as if my hometown is being wiped from the map or my native language is being officially retired. I fully believe the church is witnessing the end of a very important era.
Cornerstone should not be dismissed as merely a contemporary Christian music festival; such events abound from coast to coast, and even on cruise ships, attracting millions of CCM fans. But there has only ever been one Cornerstone, ...
1
Goodnight, Cornerstone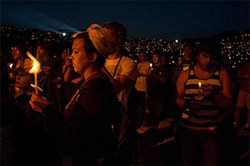 This slideshow is only available for subscribers.
Please log in or subscribe to view the slideshow.