true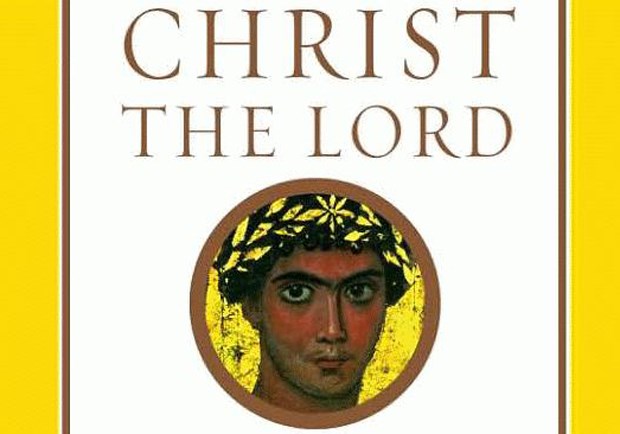 We've all wondered what Jesus was like as a boy. All we know is that he "grew up healthy and strong" and was "filled with wisdom, and God's favor was on him" (Luke 2:40).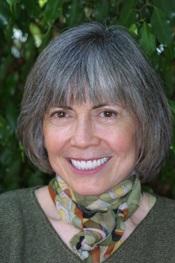 Novelist Anne Rice has wondered about it too, so she did a lot of research and wrote Christ the Lord: Out of Egypt (2005), imagining Jesus at the ages of 7-8. The story has "movie" written all over it, and after a number of fits and starts, it's finally coming to fruition, slated for release sometime in 2013. Rice originally had a movie deal with Good News Holdings, but that fell apart in 2009, and the project was shelved indefinitely. But after watching The Stoning of Soraya M, Rice felt like she'd found the right person to bring her story to the silver screen: American writer-director Cyrus Nowrasteh.
Rice, who has had other books (most notably 1994's Interview with a Vampire) turned into films, told CT that she thought Soraya M was "beautifully written and directed. The film was restrained and eloquent and simple. It had a profound impact." She had just written a review at Amazon.com when her agent called to say that Nowrasteh was interested in Christ the Lord: Out of Egypt. Says Rice, "I thought, Here is a fine director and someone who knows the Middle Eastern milieu. I was immediately interested."
Nowrasteh, who will direct, partnered with his wife, Betsy, on the script. Casting has not yet begun—Nowrasteh says finding a young boy for the lead role "is not as easy as it might seem"—and filming will likely begin later this year. The movie will be produced by 1492 Pictures, founded by Chris Columbus and the studio behind three Harry Potter films, The Help, and many more.
Of Rice's novel, Nowrasteh says, "I love the book. It's written with real passion and heart and belief. It's one of the most original fresh conceits at the heart of the story of Jesus. We tried to be faithful to it in the script." He adds that Rice's book is perfect for a film adaptation. "We're immersed both in a gritty ancient world and yet transported into the dreamy imaginings of a child filled with wonder, beauty and miracles," he says. "It's a beautiful and faith-affirming story."
Rice agrees about her novel's natural fit for the big screen: "I think the book is very visual and will make a very entertaining and gripping movie. I tend to write cinematically, telling the story through scenes both great and small, and moving from one dramatic encounter to another."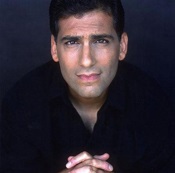 An American born of Iranian parents, Nowrasteh jokes that he is "Muslim by birth, Christian by marriage, and Jewish by inclination. I absolutely feel connected to Anne's book. I'm right there with her in the story." Rice says she "loved their script because they were true to the spirit of the book, true to the historical accuracy of the book, true to the all-important theological belief that Jesus is both God and Man. At the same time, they added elements to the script which will make this a very fast-paced and suspenseful film, and they added those elements without sacrificing the integrity of the material. They 'got' the Jewish background of the first century. They 'got' the dialogue of the family. They 'got' the idea that this is a fictional story about Jesus, but it is biblically and historically accurate."
Of course, any film about Jesus is bound to come with some controversy. But Rice and Nowrasteh have been through it before. On July 29, 2010, Rice famously denounced Christianity on her Facebook page, writing, "Today I quit being a Christian. I'm out. I remain committed to Christ as always but not to being 'Christian' or to being part of Christianity. It's simply impossible for me to 'belong' to this quarrelsome, hostile, disputatious, and deservedly infamous group. For ten years, I've tried. I've failed. I'm an outsider. My conscience will allow nothing else." She later clarified that "my faith in Christ is central to my life. My conversion from a pessimistic atheist lost in a world I didn't understand, to an optimistic believer in a universe created and sustained by a loving God is crucial to me. But following Christ does not mean following his followers. Christ is infinitely more important than Christianity and always will be, no matter what Christianity is, has been, or might become." She later discussed her decision with CT.
We asked Rice if she thought her comments about Christianity might affect the film's marketability to a Christian audience. "I do not think it will affect the marketability of the film in any negative way for two reasons," she said. "First, there are many believers in Jesus who feel as I do. Most of the mail I received after my comments was positive, and from fellow believers who had walked away from organized religion, or who found themselves uncomfortable with it for various reasons. They understood my dilemma, my struggle, and my quest.
"Second, Christ the Lord: Out of Egypt, the book is painstakingly researched and biblically and theologically accurate. That was the nature of the endeavor: to create a realistic and moving novel about Jesus, the Son of God, as he appears in Scripture, and as he appeared in history—to make him a living, breathing character for people, without ever betraying biblical and historical accuracy. The film, being true to this, is what many people want to see. In other words, I don't think the Christian audience will care about me personally or my journey. What they will care about is whether this film is really about the Jesus of faith. And once they realize that it is, they will be interested."
Nowasteh also co-wrote with Betsy and produced the ABC miniseries, The Path to 9/11, which explores both the Clinton and Bush administrations leading up to the terrorist attacks in 2001. Members of the Clinton administration pummeled Nowrasteh and director David Cunningham regarding the film. They said it was an unfair characterization of their actions in dealing with Osama Bin Laden in the 1990s, and they allegedly forced ABC to edit the film before it aired.
Nowrasteh fought back, speaking out on television, radio, and in print. Though Disney/ABC will not release the film on video after airing it only once on TV, Nowrasteh feels somewhat vindicated because he says the facts have not been disputed. (A documentary, Blocking the Path to 9/11, tells the story.)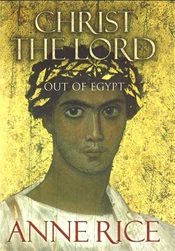 Despite the potential controversy, Rice thinks Christ the Lord: Out of Egypt will have wide appeal.
"It will please Christians and others because it will be entertaining and fresh," she says. "What this film offers is an opportunity to see an entirely new story about Jesus and his family that contains fictional incidents and fictional characters, yet this new story is entirely biblically correct. It's the story of Christmas told in an entirely new and fresh way. I think it will be immensely satisfying to Christians and yet completely surprising and arresting.
"Of course, some people will avoid any film that has to do with Jesus or the Bible. But perhaps this film will win over even those hardcore avoiders, when they hear that it offers scenes never before offered in such a film."
Rice sees a specific faith-based audience catching on: "I hope Jewish viewers will be interested, because we have made every effort to present the Jews of the first century in a positive light. Jesus was a Jew growing up in a Jewish family; all his neighbors and friends and later apostles were Jews, and I spent a great deal of time researching the Jewish customs and village life of the time. Jewish and Christian readers and viewers came together for Ben Hur, both the book and the film, because it presented Jewish life in the first century respectfully and accurately. We don't have the spectacle of Ben Hur, but our intent is to make a film that Jewish viewers will enjoy, just as this was a book that Jewish readers enjoyed."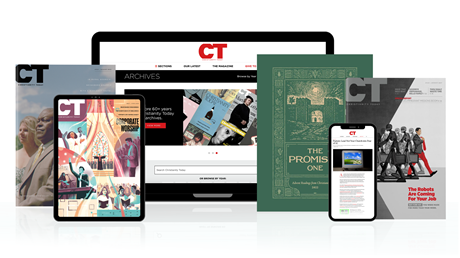 Subscribe to Christianity Today and get access to this article plus 65+ years of archives.
Home delivery of CT magazine
Complete access to articles on ChristianityToday.com
Over 120 years of magazine archives plus full access to all of CT's online archives
Subscribe Now
Boy Jesus, Big Screen: Anne Rice's 'Christ the Lord' to be Made into a Movie
Boy Jesus, Big Screen: Anne Rice's 'Christ the ...