When Time's July 2010 cover featured a portrait of a disfigured 18-year-old Afghan woman whose nose and ears had been cut off by her Taliban husband, the magazine was awarded the World Press Photo organization's 2010 Photo of the Year.
When Heather Walker posted pictures of her newborn anencephalic son, Grayson, on Facebook, the web site took the photos down and temporarily disabled her account.
Grayson James Walker was born in February. Just weeks into the pregnancy, the Walkers had learned that their unborn son had anencephaly, a disorder that occurs when the neural tube fails to close, resulting in the underdevelopment of portions of the brain, skull, and scalp. Anencephalic babies who survive birth usually don't live for more than a few hours.
The Walkers never considered having an abortion. Instead, they spent the months between their son's diagnosis and his birth preparing themselves and their two older children for the baby's impending death. Heather Walker started a blog to chronicle her family's journey before and after Grayson's birth and short life. Not knowing how much time, if any, they would have with their son, the Walkers did as many families do in such situations: they arranged for bereavement photography, a service that offers families with stillborn or dying children the opportunity to capture what few memories time will afford, a tradition that goes as far back as the invention of photography in the Victorian age. At that time, taking post-mortem photographs—usually of infants and children (a genre called "sleeping baby" pictures), but often of adults, too—was a common practice. If it's a custom viewed now—certainly not then—as morbid, it is seen so only with the luxury of living ...
1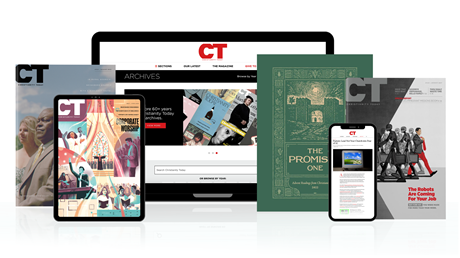 Subscribe to Christianity Today and get access to this article plus 65+ years of archives.
Home delivery of CT magazine
Complete access to articles on ChristianityToday.com
Over 120 years of magazine archives plus full access to all of CT's online archives
Subscribe Now
Why Facebook Removed Photos of a Baby
Why Facebook Removed Photos of a Baby