true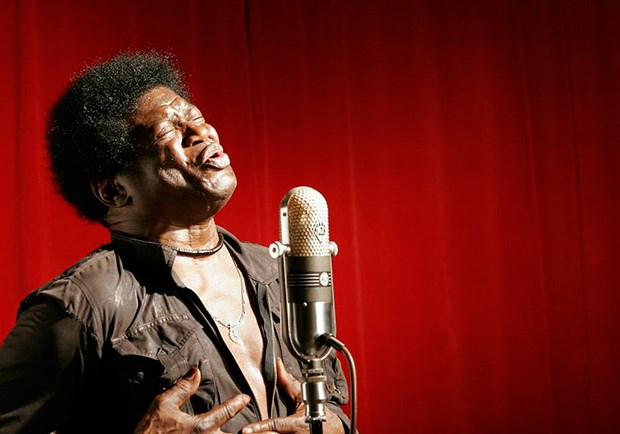 When 64-year-old soul singer Charles Bradley talks about releasing his debut record in 2011, he hearkens back to a conversation with his mother. "My mother always told me, 'Son, Do you believe in Moses?' And I said 'Yes I do.' 'Moses was an old man before he found who he truly was.' And now that's where my story is coming from."
At age 13, Bradley's sister took him to see James Brown at the Apollo Theater in Harlem. His life's dream was changed forever. "[As a child,] what I really loved was oil painting. I always thought that was what I was going to end up doing, but then I saw James Brown, and he turned my whole thing around."
But the turnaround took a long time. As a young teen, Bradley ran away from home. He lived on the streets and in subway cars for two years. His first band broke up when his bandmates were drafted into the Vietnam War. Bradley eventually moved out West, hitchhiking across the country to live and work in Seattle, Canada, Alaska, and California, working odd jobs as a carpenter, plumber, and cook for over 20 years while beginning to play small club shows at night.
In 1996, more than 30 years after his encounter with Brown, his mother called him back to Brooklyn, where he began moonlighting as a James Brown impersonator known as "Black Velvet." It was also in Brooklyn that he witnessed the biggest tragedy of his life, waking up in the middle of the night to find his brother fatally shot in the head. "I was the last person to talk to my brother and hold my brother. That is the most hurting thing you can ever deal with."
In 2003, Bradley was discovered by the soul-reviving producer Gabriel Roth, who has engineered records by Al Green, Booker T. Jones, and the late Amy Winehouse. Roth's label Daptone Records dispenses unvarnished, old-school soul that could come straight out of the 1960s, and Bradley's debut on the label, No Time for Dreaming, combines the heart-on-sleeve soul of Brown with earnest gospel and the social consciousness of Marvin Gaye. No Time for Dreaming was named one of the best albums of 2011 by Billboard, Paste, and MOJO. Bradley had finally realized his childhood dream.
Hugging the fans
Charles Bradley's story has been widely told, and he wants it that way. "I want people to know not just the artist, but me as a person. That's a beautiful thing. Just imagine me coming to your house, and you don't know me, you just know me as a musician. But who is that guy, other than a musician? I am letting you know who I am and getting on stage and singing the lyrics of my life story. What greater gift can I give you?"
Bradley's faith is transparent on stage and in person. "A lot of people haven't been through what I have been through, and I couldn't get through it without my faith in God. I believe in the promise of Jesus when he says 'Blessed are the meek, for they will inherit the earth.' I hold God to his word.
"I didn't know God was going to do something through music, but I know that he knows I love music, and I know he gave me those gifts. He knew I would do great things with it and love others with it."
Indeed he does. The energy Bradley pours into each and every live performance has become a thing of modern-day legend. Playfully nicknamed "The Screaming Eagle of Soul" for his bird-like dance moves and soul-wrenching vocal roar, Bradley gives sermonettes on love and grace at each of his shows and ends each show by going out into the crowd and hugging fans. "I hope they take my love, listen to my lyrics, and hope that it will help their lives. A lot of people out there are hurting; they don't know who to go to. A lot of people don't believe in God the way I do. I hope that everyone out there who listens, listens to my pains, trials, and tribulations and knows that there is hope for them, too."
His story is captured in the documentary Charles Bradley: Soul of America, now running in rotation on the EPIX cable channel. But Bradley hasn't watched the whole thing. Reliving certain moments in his life hurts too much. "When you live a life, you don't see what you are going through. . . . Now they went and put it into a film and I can actually look at my life and what I went through. Whoa, that's too much."
On his second album, Victim of Love, Bradley moves beyond telling his own story on to spreading the message of hope and grace to others. Victim of Love follows a bit of a narrative, as Charles starts the album singing cheerful blue-eyed soul in "Strictly Reserved for You," "You Put a Flame On It," and "Victim of Love," before hitting the deep psychedelic storm of "Confusion" and "Where Do We Go From Here," decrying the greed and corruption that ensnares this world. But then comes the gospel song "Crying in The Chapel," before the album's closing and primary statement, "Through The Storm." Here, Bradley finds himself on the other side of hardship, thanking God, friends, and fans for their graciousness and for turning him into a true victim of love. "When the world gives you love," he sings, "It frees your soul."
Bradley has reached the musical promised land, and he wants to bring the rest of us with him. His new fame is built on a rare depth and duration of commitment. Maybe that's what makes his music so refreshing. "I don't throw my life away, I try to serve with my life. I try to give with my life. Give positively. I use my strength, my love, my everything to keep myself strong so that when I hoped and prayed that I would get a chance, I could use it."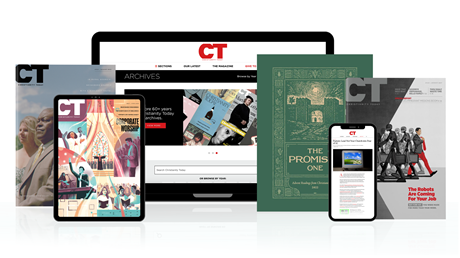 Subscribe to Christianity Today and get access to this article plus 65+ years of archives.
Home delivery of CT magazine
Complete access to articles on ChristianityToday.com
Over 120 years of magazine archives plus full access to all of CT's online archives
Subscribe Now
The Moses of Soul
The Moses of Soul