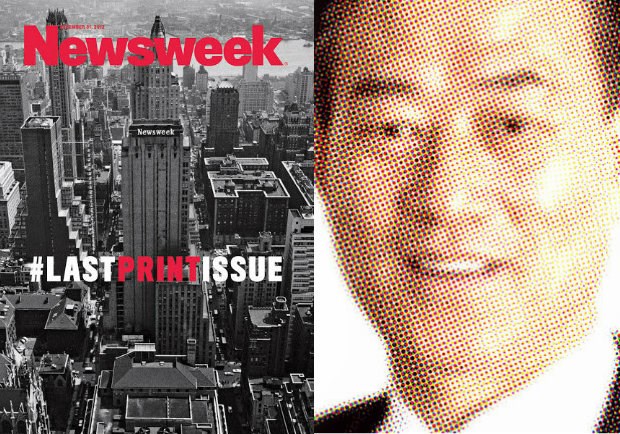 Journalism websites are abuzz today with news that IAC/InterActiveCorp sold the once-iconic Newsweek title to IBT Media, publisher of the website International Business Times. Most media coverage focuses on the history of the magazine, including the death of its print publication in December and IAC chairman Barry Diller's comment that his buying it had been a "mistake."
But few sites are noting that IBT has significant ties to David Jang, the Korean pastor hailed by some of his followers as a messianic figure, a "Second Coming Christ."
Christianity Today published two major articles on Jang last year, quoting multiple sources who described an international network with Jang as its spiritual—and sometimes even operational—leader.
Jang has been a controversial figure in Asia since 2008, when a committee of Hong Kong theologians and church leaders "unanimously expressed its serious apprehensions and concerns." His views and influence continue to be debated in South Korea and in the U.S. And last year, the National Association of Evangelicals appointed a committee to determine "theological compatibility" between the Jang-founded Olivet University and the Southern Baptist Convention's LifeWay Christian Resources. The findings of that committee have not been publicly released, but after reviewing the committee's report LifeWay officials withdrew from plans to sell a 2,100-acre New Mexico conference center to the school.
IBTimes has no public or formal ties to Jang. According to CT sources, IBTimes CEO Etienne Uzac owns 55 percent of the company and chief content officer Johnathan Davis owns 45 percent. Jang does not appear on the company's "leadership" page—nor on any of its other pages.
But in CT's reporting for the earlier two stories, several sources said that IBTimes was very much a part of Jang's network. IBTimes leaders took part in internet chats with Jang (usually weekly) where the pastor laid out his plans for various business units, like Olivet University and the Christian Post.
In a May 21, 2009, transcript someone identified as "[IBTimes] Thomas" reports that his company had just signed a foreign exchange deal and would be bringing in brokers. "So I would like to give strength to the new projects pastor [David Jang] talked about," he said. "We came up with almost enough money last month to cover for both [New York] and [San Francisco]. This month we just need a little more. So if Pastor gives us 1 more month I think IBT can level up to break-even."
In a September 21, 2010, email obtained by CT, Johnathan Davis declines an invitation to become vice president of a new organization called Christians in Media. The organization was created by several members of other Jang-affiliated media organizations, including The Christian Post, Christian Today (a UK website), Gospel Herald, IBTimes-affiliated Medical Daily News, and Jang's Evangelical Assembly of Presbyterian Churches. And an email earlier in the thread indicated that Jang was consulted in the decisions of this new organization as well.
"My commission is inherently covert so I'll have to respectfully decline," Davis wrote.
Multiple sources told CT that Jang and his senior associates had described how his organizations were divided into three categories: Body, Soul, and Spirit. (These were to be a model community for the new Kingdom of God, and were alternatively described as representing three levels of a new "Noah's Ark.") The spirit level was populated by churches and spiritual ministries like the Evangelical Assembly of Presbyterian Churches, Apostolos Campus Ministry, and the Youth Evangelical Fellowship. The soul level was the domain of groups like Olivet University and Jubilee Missions. Moneymaking businesses were part of the body level. Multiple sources told CT that IBT is a major part of the "Body" level, along with web design firm Verecom.
The sources emphasized that movement between the levels and organizations could be very fluid—a person might be commissioned to a soul ministry, then shortly thereafter move to a body ministry.
And Donald Tinder, dean of Olivet Theological College and Seminary, told CT that many of the employees have no connection to Jang or to Olivet. "IBTimes doesn't just hire Christians for its staff," he said. "They want it to be clear that they're not officially connected with [the Olivet network]; it's an informal kind of thing."
Still, IBTimes is more connected to Olivet than IBT executives are suggesting.
When Buzzfeed's Peter Lauria noted CT's earlier reporting on Jang and IBT, co-owners Uzac and Davis "conceded that they had a working relationship with Olivet University, which was founded by Jang."
Lauria continues:
The relationship involves such things are placing students in internships, using the school's servers, and getting design assistance. "That's as far as it goes," said Davis, who likened the arrangement to how Stanford funnels students to Silicon Valley companies like Google."

Uzac said he has been to Olivet several times and has met and knows Jang. He added that IBT has had a "great working relationship with" Olivet so far and would continue to explore opportunities with the University just as it would with other organizations.
Lauria's report does not note that Davis is married to Olivet president Tracy McBeal Davis, that Davis formerly served as former director of journalism at Olivet, and that Olivet's website had listed Uzac as its treasurer.
Note: Reporting for this article is drawn from the reporting Ken Smith and I did last year. Readers may be interested in followup posts Smith reported and wrote after our CT articles appeared.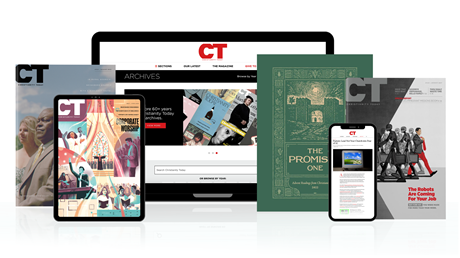 Annual & Monthly subscriptions available.
Print & Digital Issues of CT magazine
Complete access to every article on ChristianityToday.com
Unlimited access to 65+ years of CT's online archives
Member-only special issues
Subscribe
The Second Coming Christ Controversy: Company with Ties to David Jang Buys 'Newsweek'
The Second Coming Christ Controversy: Company with ...