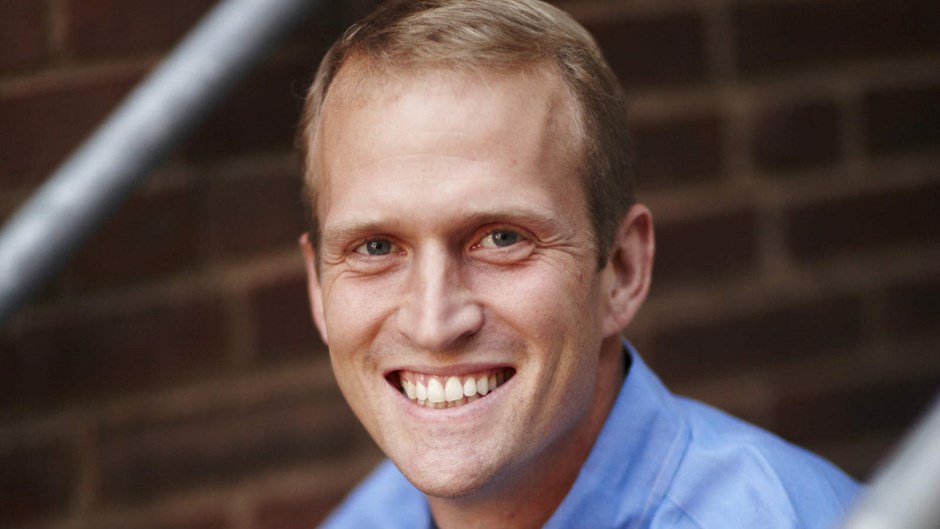 Image: Courtesy of HOPE International
Peter Greer has long recognized that our help can hurt instead. As the president/CEO of HOPE International—a network of microfinance institutions and savings and credit associations—Greer has seen firsthand how Christian charity can unintentionally erode dignity and exacerbate poverty. HOPE seeks to create enterprise instead of aid, affirming the skills, talents, and abilities of the poor in Latin America, Africa, Eastern Europe, and Asia.
Greer's most recent book, The Spiritual Danger of Doing Good, is a seasoned—and seasonally appropriate—meditation on ministry and leadership in Jesus' name. "Jesus continually returned to the motivation of doing good work," says Greer. "Is your work a response to the grace you've received, or a way to manipulate God?"
Joseph E. Gorra interviewed Greer about savior complexes, "Christian karma," and how to ensure the gospel is the impetus for our giving, at Christmas and throughout the year.
In what ways are you challenging paternalism in the global relief and development industry (e.g., Bill Easterly's White Man's Burden) on the one hand, and reimagining "Christian activism" (e.g., Tyler Wigg-Stevenson's The World Is Not Ours to Save ) on the other?
The backdrop to the book are my experiences working in international development and missions. I've seen how easy it is for a church to go on a short-term trip to Burundi, see incredible needs, and think, We can fix that!
We rush into service but slowly begin to think we're the solution, which unintentionally sabotages our impact and undercuts long-term capacity building.
The book is a call to reexamine our motivation for our service and to think less about ourselves and more about the people we serve.
You'd think a Wall Street investment banker would have a bigger ego than a humanitarian aid worker in Africa. But I have been around do-gooders my entire life—and am one—and know there's a desire in all of us to be the hero. A preoccupation with heroism means we serve only when we get the credit. We give, but only when people see our generosity. We go on trips, but only if we can post the pictures on Facebook.
Why we serve makes all the difference. It's not to gain leverage over God. It's not to make a name for ourselves or create a successful organization. It's out of a heart posture of gratitude to a God who knows we aren't perfect, who recognizes we are a mess, and who loves us anyway.
Our service is downstream from the gospel message. Simply, it's a response to God's generosity.
It seems that most Christians want to do good toward others, and perhaps want to be known for that, especially in light of negative perceptions about the church. But is this veering toward a kind of Christian "do-goodism"?
In the past decade, the church has had a renewed passion and a greater understanding of the needs of the world. We want to be known for what we are for, not just what we are against. We celebrate this renewed emphasis on love and service and want to encourage even more outrageous good deeds.
But to sustain our service, we must never become so excited about our good works that we begin to believe we're the hero of the story … Good deeds are most meaningful when they are undertaken by people who have experienced love and forgiveness, and are merely pointing others to the Source.
Several years ago, I found myself on a stage. Up high on a platform, I was handing out blankets to refugees in Congo. They had fled their homes because of the eruption of Mount Nyiragongo.
Someone nearby was taking photos. Instead of thinking of the individuals in front of me, the thought that ran through my head was, I can't wait until people back home see these photos.
I was performing.
We can be unhealthy and self-centered even in moments of sacrificial service.
Another problem with Christian do-goodism is that we actually don't make good saviors of the world.
Indeed, we do have an amazing ability to blame God when things go wrong and take credit when things go right.
Several years ago, HOPE's work in the Democratic Republic of Congo appeared tremendously successful. The program was rapidly growing, and our key indicators were all up and to the right. We were helping the poor work their way out of poverty while sharing the Good News—and we became proud of all we were doing.
Pride really does come before a fall. Our program had not created a solid foundation, invested in staff development, and most important, ensured all our actions were done while abiding in Christ.
Amid our success and all we were doing, we failed to [examine] who we were becoming.
The program is recovering, but it has been a slow and painful process.
Whenever you trample over your loved ones in pursuit of ministry, that's a good indicator you're off-course. Our mission needs to begin at home.
This issue goes beyond our experience in the Congo. During a particularly busy period, seemingly doing "great things for God" and "building a successful ministry"—my wife courageously called me on the fact that I was giving her and my kids leftovers. My good deeds were creating a resentful and hurting family.
Whenever you trample over your loved ones in pursuit of ministry, that's a good indicator you're off-course. Our mission and service need to begin at home.
So how should we meet the great needs of the world in light of the gospel?
The only antidote that enables us to truly sustain our service is to constantly remember that our service is downstream from the gospel. We fight hopelessness and discouragement by constantly returning to the Cross and the empty tomb. Then we get to work loving our neighbors in response to the grace we've already experienced.
So gratitude and grace are key to understanding how to love our neighbor.
Absolutely. There is a danger of believing that our good deeds will make God love us just a little more. This slowly introduces a toxic and age-old belief that salvation is grace plus our good works. Should is not our motivator.
I've had times where my service was done out of the dangerous false philosophy of "Christian karma": If I just do a bit more, God will have no choice but to bless me.
For people who do good with the faulty foundation of Christian karma, when cancer hits or relationships fall apart or financial challenges come, faith is easily destroyed. God's not keeping his end of the bargain, we think.
A dangerous philosophy in the church today, it's simply untrue. God owes us nothing—and our service is a response to what he has already done.
Your next book is about how organizations slowly abandon their mission. How might having an inadequate view of success relate to the likelihood of "mission drift"?
It is natural to focus on the "success" that is easiest to measure: total donations, percent-to-program, and number of people served. These are important indicators to measure, and auditors and nonprofit evaluators use this data to hold us accountable and to benchmark against industry standards.
But the problem is that when these indicators are all up and to the right, we feel proud of all we've done. If growth stagnates, we feel we must be failing. A preoccupation with growth can be wildly misleading and slowly pull an organization and its leadership off course.
What's not measured slowly becomes irrelevant. If we never stop to explore if staff and supporters are actively growing in their passion for Christ and his mission, we might be successful, but in the things that don't ultimately matter. It might lead to an inflated ego and a decreasing quality product. Success or failure might accelerate the pace of personal and organizational mission drift.
To remain on mission, we need a deeper definition of success, one that recognizes that at the heart of organizational health is the health of the staff. Are we serving from a position of grace-filled leadership? Or are we frazzled and burnt out, barely holding on? Only one of these approaches leads to long-term impact and health.
Joseph E. Gorra is co-writer (with William Lane Craig) of A Reasonable Response (Moody, 2013) and the founder and director of Veritas Life Center, a religious nonprofit that seeks to help Christians understand how Christianity is a resourceful wisdom tradition for flourishing well.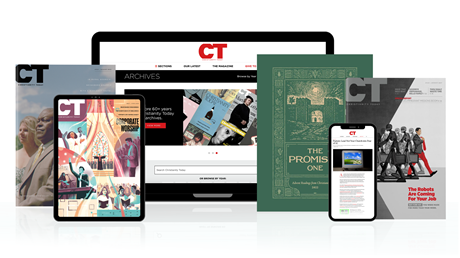 Subscribe to Christianity Today and get access to this article plus 65+ years of archives.
Home delivery of CT magazine
Complete access to articles on ChristianityToday.com
Over 120 years of magazine archives plus full access to all of CT's online archives
Subscribe Now
Christ Doesn't Need Our Christmas Charity
Christ Doesn't Need Our Christmas Charity