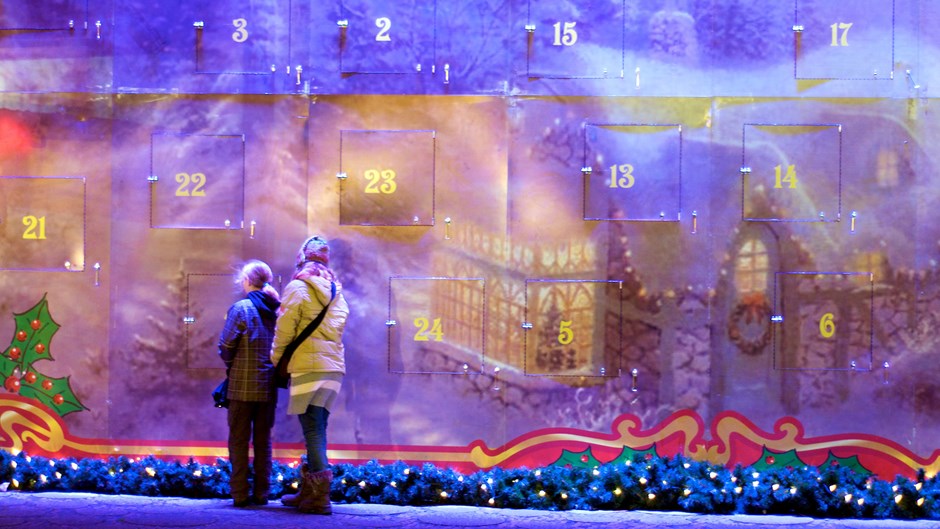 Image: BriYYZ / Flickr
Maybe it's the waning light and earlier evenings as we head into winter. Or the book I just read on the effects of environmental toxins on fetal development and breast milk quality. Or the upcoming anniversary of the Newtown shootings. Whatever the reasons, as we enter Advent, I am increasingly aware of the darkness of this world into which I am bringing my child, due any day now.
It's a deeply disturbing realization. Welcome, little one, to a place where kids are shot in schools and on street corners, wars rage, and corporate interests often trump the common good. The things I see and hear about every day rattle my heart with worry.
Growing up with an overprotective mother, I told myself would never be that fearful and worried about my own children. Now, I realize it is only natural. The small fists and knees jabbing my insides put my inner mother-bear on 24/7 high-alert. I am always on the prowl for potential threats to my child's well-being.
My instinct is to do everything in my power to keep out danger, but if I think I can find a cave isolated enough to protect this child of mine from all the threats this world brings, I am sorely mistaken. I would also be resisting the Advent call to stare darkness in the face and keep being present, holding out hope for something more powerful than death.
Our God did what every mother would shudder to do. He sent his child directly into the heart of evil with no protection, save faith, hope, and extravagant love. God the Father did not shelter Jesus from the terror and loss of living in our broken, bleeding world. He chose instead to be present with us, to enter into our pain. During Advent, as we prepare our hearts for the arrival of the vulnerable Christ child, our call is to likewise look pain and darkness full on.
I'd rather not. I'd rather think that I am somehow immune from tragedy. That, if I am protective, vigilant, and well-informed enough, my baby will not develop cancer or get shot walking to school. Like the wealthy residents of Elysium, I'd rather escape to a pristine man-made planet if things on earth get too nasty, or at least carve out my little sheltered corner of the world where bad things can't come in, where my baby is safe. Yet, that is not the Advent call. The Advent call goes against all natural instincts: Don't escape. Don't self-protect. Enter in. Be present.
Why on earth would we do that? Faced with the weight of our human condition, won't we collapse under the grief? Won't our hearts be crushed? It's easier to go on living if we just look the other way, pretend like things are not so bad, and say under our breath, "That won't happen to me or my loved ones."
We hear most frequently that Advent is about waiting. And it is. It's about living in the tension between the present reality and the hoped-for future where God dwells with us in fullness. But we cannot truly open our hearts to wait on God to act until we acknowledge just how bad our current predicament is. Until we enter into the pain of being human and realize nothing we can do will protect us from this pain.
In The Prophetic Imagination, Walter Brueggemann describes this paradox. Examining the ministry of the biblical prophets, including Moses, Jeremiah, and Jesus, he concludes that it is only when we face the darkness and allow ourselves to grieve that something new can emerge. The work of grief is "the precondition of joy," Brueggemann writes. As Jesus says, "Blessed are those who mourn, for they shall be comforted" (Matt. 5:4). In other words, when we allow ourselves to be disturbed out of complacency, we make room in our hearts and lives for the kingdom of God to emerge and amaze us. Advent, then, is about letting ourselves be disturbed, shaken out of numbness, so we can long for something more, something beyond our human capacity.
I also like how Parker Palmer describes this process in his book A Hidden Wholeness. Sometimes it hurts too much to hold together both the hope of wholeness and the present pain. It makes our hearts break. But a broken heart, Palmer says, isn't necessarily a bad thing. You can think of it as something broken apart and shattered, like glass, or as something broken open, like a crack in a seed about to sprout. "As I stand in the tragic gap between reality and possibility," he writes, "this small, tight fist of a thing called my heart can break open into a greater capacity to hold more of my own and the world's suffering and joy, despair and hope." Opening our hearts to pain, according to Palmer, increases our capacity for hope.
During Advent, we wait and hope patiently in the darkness for the emergence of Christ's light. We allow our hearts to break as we face the tragic reality of our world, so that through the cracks God's newness can emerge. As a new mother, I take heart in knowing that God is with me as I bring a tiny baby into a cold, dark world. He is with me not just as a presence from afar; he is with me intimately as a parent who has gone through the same thing. In this knowledge, and in the life, death, and resurrection of his Son, I have hope. Come, Lord Jesus.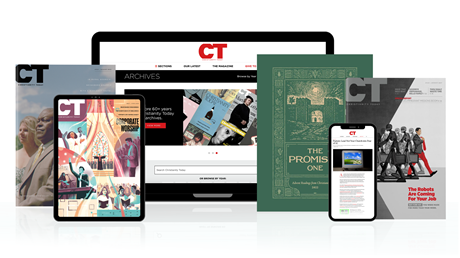 Subscribe to Christianity Today and get access to this article plus 65+ years of archives.
Home delivery of CT magazine
Complete access to articles on ChristianityToday.com
Over 120 years of magazine archives plus full access to all of CT's online archives
Subscribe Now
Let Advent Break Your Heart
Let Advent Break Your Heart