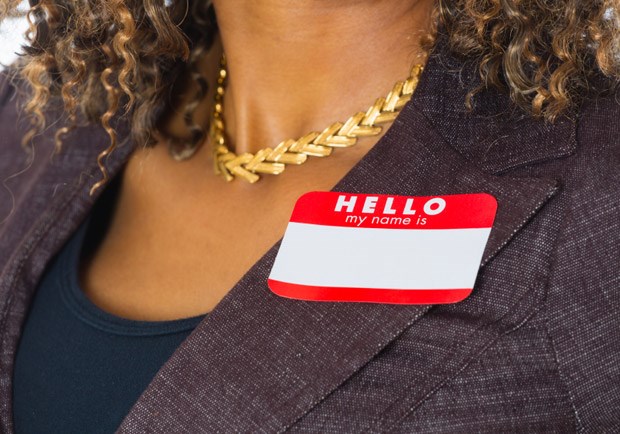 They irritate many pastors, who label them "consumers." Church leaders have characterized them as immature, shallow, goosebump-seekers with a serious case of arrested spiritual development. Are church hoppers people with commitment issues who sample the congregations as if they were visiting one free-range church potluck?
Church hoppers get a bum rap, and it's time for us to seriously consider these believers and why they struggle to maintain a long-term relationship with a local body.
Yes, there are some church hoppers who fit the consumer stereotype, imbibing from a variety of different churches according to their felt needs rather than committing themselves wholeheartedly to a single congregation. There are plenty of church hoppers on a quest to find the mythical "perfect" church.
C.S. Lewis' scribe demon, Screwtape, offers this bit of coaching to his young protégé on how to sabotage the life of a believer: "If a man can't be cured of churchgoing, the next best thing is to send him all over the neighborhood looking for the church that 'suits' him until he becomes a taster or connoisseur of churches."
Experts offer church leaders advice on how to assimilate these wandering sheep. Others recommend ways pastors can rid themselves of church hopping "parasites." Through the years, I've heard pastors ascribe church hopping to character flaws, discipleship failures, lack of maturity, or flaccid faith.
But curiously, congregants aren't the only ones moving around. Various studies cite the tenure of the average senior pastor ranging from two and a half years to seven years or more, and the reasons pastors leave their churches frequently echo the reasons given by exiting congregants.
There are church members with shallow, immature belief whose faith may fade when faced with a church split or disruption. They've decided the mess and stress of body life is more trouble than it's worth, and the hop stops.
Our perseverance is the context for Hebrews 10:24-25, often used by pastors to challenge members to commit to a church: "And let us consider how we may spur one another on toward love and good deeds, not giving up meeting together, as some are in the habit of doing, but encouraging one another—and all the more as you see the Day approaching." The passage refers to some who have downshifted to church-free lives, but also offers us a helpful way to support other church hoppers.
The commitment to meet together may be a mark of spiritual maturity; however, plenty of church-goers maintain their affiliation solely for family or social reasons. Those still on the search for a church often have a backstory, whether a conflict at a former congregation, a moral misstep they are trying to hide or any number of reasons.
My husband and I have been through periods of church hopping during our 33-year marriage. It would have been more pleasant to skip the Sunday morning visitor routine and go out for brunch or take a hike, but our desire for community and meaningful corporate worship trumped our newbie fatigue every time.
I currently have several friends who might be characterized as church hoppers. These wanderers do long to stay put, but face steep challenges when it comes to finding a church home. Consider:
A congregational lay leader has become burnt out after years of church politics at his former church. Every new church he visits triggers grief and suspicion; some after just one visit, others after he sojourns there for a few months. He isn't giving up, as he knows that the healing will happen in the context of healthy community.
After a relocation to a family-centered far-flung suburb, a pair of childless 20-somethings can't seem to get past being the "new people" in the two churches they've tried for about six months each. They've chalked their outsider status up to the fact that they don't have children, which seem to be the key to cracking into these congregations' social circles.
A single mom of a teen with special needs can't find a church hospitable to both her divorced status and her son's physical and emotional challenges. It would be much simpler if she gave up her church search, but she continues to visit churches when she can because she is longing for spiritual support.
Despite a negative experience with a toxic church, despite loneliness, despite facing a lack of hospitality or ministry resources, each of these friends continues their hop with the hope of finding a church home.
They have not "given up on meeting together." Their persistent and prolonged church searches fully capture the spirit of those words penned to the dispersed Hebrew believers in the first century.
Martin Luther said, "Anyone who is to find Christ must first find the church. How could anyone know where Christ is and what faith is in him unless he knew where his believers are?" Sometimes it takes a marathon of church hopping to find them.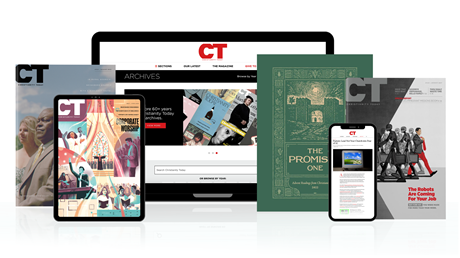 Subscribe to Christianity Today and get access to this article plus 65+ years of archives.
Home delivery of CT magazine
Complete access to articles on ChristianityToday.com
Over 120 years of magazine archives plus full access to all of CT's online archives
Subscribe Now
In Defense of Church Hoppers
In Defense of Church Hoppers