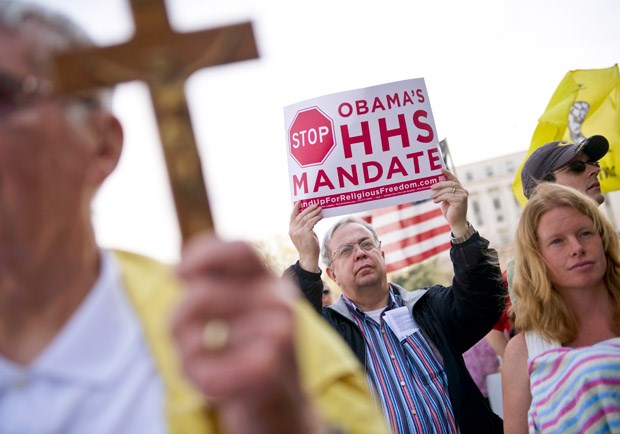 Image: Chris Maddaloni / CQ Roll Call / Getty
The Department of Health and Human Services (HHS) today announced two proposed changes to its mandate that companies offer health insurance that includes coverage of contraceptives. The changes largely remove controversial language that narrowly defined religious organizations.
But the controversy over the mandate is likely to continue, since the new exemptions don't apply to for-profit companies that object to contraception coverage on religious grounds, or to nonprofits that aren't explicitly religious.
"The government has taken the first step to reveal its plan, and its plan is to pick and choose who's allowed to exercise faith and to limit full religious freedom," said Matt Bowman, senior legal counsel at Alliance Defending Freedom.
In the first proposed change, churches and their directly related groups (like denominations, church associations, and religious orders) are fully exempt from having to provide contraceptive coverage if they have religious objections.
In theory, churches had been exempt earlier, but the HHS's definition of religious employers was narrow: It only included those that "have the inculcation of religious values as [their] purpose" and that primarily served and employed people who share the group's religious beliefs. Today's new rules eliminate that controversial language and simply default to IRS definitions of a church.
"A house of worship would not be excluded from the exemption because, for example, it provides charitable social services to persons of different religious faiths or employs persons of different religious faiths," a statement from the HHS said.
A second change, regarding religious nonprofits, is similar to a ...
1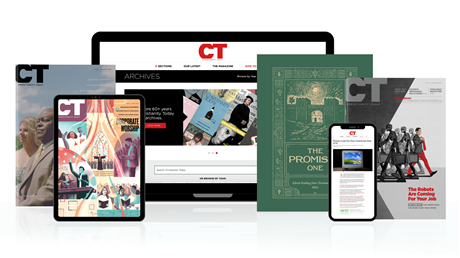 Find hope and historical insight. For a limited time, explore 60+ years of CT archives for free!
Daily devotions from Timothy Dalrymple during this pandemic.
Hundreds of theology and spiritual formation classics from Philip Yancey, Elisabeth Elliot, John Stott, and more.
Home delivery of new issues in print with access to all past issues online.
Join now and get print issues access to archive PDFs.
Obama Administration Tweaks Rules on Contraception Coverage
Obama Administration Tweaks Rules on Contraception Coverage