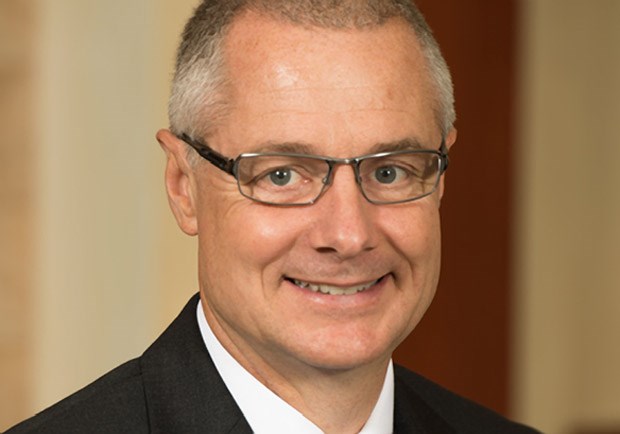 Image: Courtesy of Cedarville University
High-profile resignations are fueling protests at Cedarville University over the Baptist school's doctrine and direction.
As school trustees convene today for a regularly scheduled meeting, several petitions (with more than 1,000 signatures each) have sprung from online forums where alumni, faculty, and some of Cedarville's 3,000 students are calling for greater openness about the school's "identity and vision."
"Dr. Brown and Dr. Ruby have both been the most prominent voices for Cedarville moving toward a more robust and moderate evangelicalism," said senior theology major Josh Steele, who founded Fiat Lux, one of the protest websites. "The university is moving back toward conservative fundamentalism."
Such concerns first surfaced when doctrinal white papers intended to "clarify and elaborate" the college's faith statement were adopted last January; the resulting doctrinal dispute led to theologian Michael Pahl being removed from teaching duties in August. But concerns mounted after president Bill Brown announced his resignation in October, and ignited after vice president of student life Carl Ruby did the same in January.
Now, investigations of Bible professors and a proposal to discontinue the school's philosophy major have prompted speculation that Cedarville's board of trustees is steering the school away from engagement with mainstream evangelicalism.
However, Cedarville "isn't moving anywhere," said board chairman Lorne Scharnburg, emphasizing that the Ohio school is an independent Baptist university. "We're staying where we've always been."
Tensions over theology and identity have recently faced many Christian schools, including Baylor University, Northwestern College, Calvin College, and Patrick Henry College. (Shorter University lost nearly half of its 100 faculty members; Erskine College ended up taking its denomination to court.)
At Cedarville, tensions over its identity first became visible in 2006 after the General Association of Regular Baptist Churches (GARBC) severed ties over the school's engagement with Southern Baptists (among other "theological differences"). In 2008, alumni complaints prompted the school to disinvite Christian activist Shane Claiborne from a lecture (he was invited back in 2011). In 2009, the student newspaper canceled its final issue in protest over a new public relations review process.
A dispute in the Department of Biblical and Ministry Studies over "truth and certainty" led to the dismissal of two tenured professors in 2007—a controversial decision upheld by trustees but challenged by the American Association of University Professors for denying "academic due process." The professors were officially let go for behavioral misconduct; they claimed it was because they were too theologically conservative.
The rift led to the hiring of faculty members perceived by administrators to be "'liberals and progressives' out of step with the rest of the university," said a department faculty member who requested anonymity for fear of losing his job. In response, he believes, came the new doctrinal white papers.
The subsequent removal of Pahl and resignations of Brown and Ruby fueled speculation on campus and among alumni of a purge. But trustees want observers to stop trying to connect the dots.
"[Brown] resigned. It was a mutual agreement. It wasn't hostile. He wasn't fired," Scharnburg said. "The first one to bring it up? I'm not sure. But that discussion had gone on, to some degree, several months before. It didn't come up suddenly overnight."
Shortly after Thanksgiving, a group of trustees arrived on campus, met with Ruby, and addressed him in some form; members of the Bible department were reprimanded by provost John Gredy and academic vice president Tom Cornman earlier that same day, said the Bible department faculty member.
Ruby said, "I was asked not to comment on that meeting." Scharnburg says the meeting never occurred.
Ruby announced his resignation on January 10. His final day in his student life position, which he had held for the past 12 years, was five days later.
Ruby was widely beloved across campus—and that's why his resignation seemed so abrupt, said Zak Weston, president of the Cedarville Student Government Association.
"It was very poorly explained. I have not met anyone who believes (Ruby) wanted to resign," he said. "The sentiment on campus is that he was forced out."
Cedarville's executive director of public relations Mark Weinstein said such claims are "speculation." Scharnburg also says the board of trustees did not ask Ruby to resign or to leave.
Gredy, who oversees the vice president of student life, informed Scharnburg in early January that he would be meeting with Ruby to discuss his contract for the upcoming school year, Scharnburg said. (Ruby declined to comment on what was discussed at the meeting.) On January 9, a week after the original call and the day before it was announced, Gredy called Scharnburg to ask him to inform the board that Ruby had resigned.
Ruby declined to comment to CT on his resignation. However, in a written statement, he said, "Cedarville has an excellent Board. Regardless of my title, I always have and always will fully support their actions. I share their desire to see Cedarville be one of the nation's best Christ-centered universities."
One student life staff member, who worked directly under Ruby but wished to remain anonymous for the sake of their job, said Ruby never directly told staff members that he was fired or forced out. However, the staff member said they asked Ruby if he would take his job back if it were offered to him; according to the staff member, Ruby said yes.
"He loves Cedarville so much that something forced him to resign," the staff member said. "We know he has a non-disclosure agreement because he would have told us before if it were planned."
This sentiment has become widely shared among students and staff. Some allege that the resignations are the result of a board-orchestrated attempt to realign the school with more conservative theological views on biblical inerrancy, creation, and engagement with culture.
According to Weinstein, though, none of these events are related. Even the proposal to end Cedarville's philosophy major—the latest announcement to prompt protests—is the result of an academic- and financial-sustainability review that takes place every five years, he said.
The review determined that the existing philosophy major—which currently has only 10 students enrolled—is not financially sustainable, and proposes that it be phased out while retaining a minor in philosophy. (Editor's note: Trustees voted to end Cedarville's major in philosophy, as well as a major in physics.)
All these events remain unrelated and are not cause for concern, said Scharnburg. "The policymakers do not need to consult the attendees of the university in making policy."
Editor's note: This story has been updated to reflect the Cedarville board of trustees' vote to end the school's philosophy major.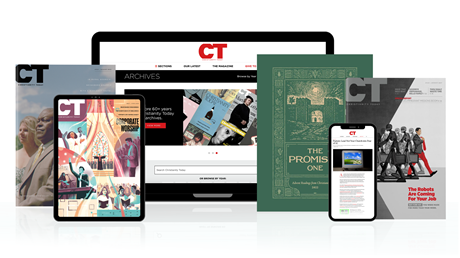 Annual & Monthly subscriptions available.
Print & Digital Issues of CT magazine
Complete access to every article on ChristianityToday.com
Unlimited access to 65+ years of CT's online archives
Member-only special issues
Subscribe
Administrators' Resignations Fuel Fears at Cedarville University
Administrators' Resignations Fuel Fears at Cedarville University