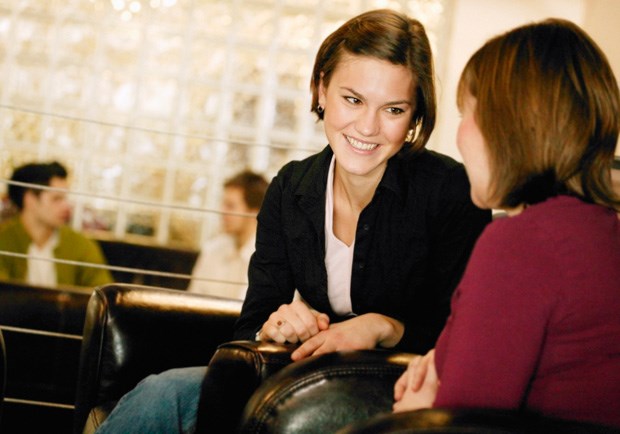 Image: Don Hammond / DesignPics
In the video "Stuff Christians Say," two guys toss around a dictionary's worth of Christian lingo: non-denom, God thing, secular, relevant. It's funny because the actors sound like the people we all know who repeat the latest religious phrase until it becomes ubiquitous and meaningless.
As I watched, I hesitated to dismiss some words used in the video, terms like fruit, struggle, moderation, and fellowship. These biblical words may seem strange to outsiders, but rightfully belong on the lips of Christians. They were misplaced in an attack on silly religious jargon.
I get it. It's a comedy video, not meant to be parsed alongside Greek verbs, and I agree that there are legitimate criticisms of "Christianese." Christians shouldn't use words to create a secret society, rife with inside joke or hide behind our language, allowing it to encourage hypocrisy.
That said, I'd like to put in a word for talking like a Christian, for using substantive, Biblical words in ordinary conversation, whether or not non-Christians are listening. What we say defines the world as we understand it, and God requires us to use our words to share our beliefs.
In Talking the Walk, Marva Dawn writes, "During the last century, English-speaking Christians have been stressing that we should 'walk our talk,' that our way of living should match the values we espouse. That Christians frequently don't act on what they know and say is still a problem…. However, the opposite is often increasingly true: that the way we talk doesn't offer the deepest truths of the Christian faith."
James 4:13-16 gives us a helpful example of what Christian speech should look like:
Come now, you who say, "Today or tomorrow we will go into such and such a town and spend a year there and make a profit" –yet you do not know what tomorrow will bring. What is your life? For you are a mist that appears for a little time and then vanishes. Instead, you ought to say, "If the Lord wills, we will live and do this or that." As it is, you boast in your arrogance. All such boasting is evil.
Using the simple phrase "Lord willing" in ordinary conversation can be a good thing. It's not complicated and not hard for a non-Christian to understand. It reinforces an attitude of submission to the Lord. It's not an inside joke—it's a testimony. It points to the reality of the way Christians should live their lives.
So why don't we say it? When the bank teller, or mail carrier, or neighbor asks us about our weekend plans, why don't we preface our answer with "Lord willing?" When we email our boss or co-worker or committee chairman about the latest deadline, why isn't that part of our message?
For one thing, we worry that Christian language has the potential to alienate outsiders. Nicole Unice made this point in a recent Today's Christian Woman article, "Beware of Christianese." She describes how Christian "language can exclude and isolate us from the rest of the world" and suggests "speaking our hearts in plain English." To her, the chief fault of Christianese is shutting people out.
But the effects of our language are essentially secondary. Non-Christians habitually "by their unrighteousness suppress the truth," no matter how plainly or graciously it is presented (Rom. 1:18-19). To say "Lord willing" is plain English. The words themselves are not complicated, but they will almost certainly be divisive.
We also shy away from using Christian language because we don't want to be categorized with the hypocrites who just tack on Christian phrases without meaning behind them. In much of modern Christianity, talking like a Christian can seem like just chatter.
In a conference address earlier this year, seminary president Albert Mohler said:
The supposed comment of St. Francis of Assisi ("Preach the gospel at all times, use words if necessary") sounds like we can bring the gospel near by being there, by being kind, being righteous, and being loving. These are signs of the gospel, but the gospel requires articulation….
We certainly don't want to reverse the Assisi-comment: we don't want to preach the gospel without looking like gospel people. We must demonstrate the gospel. But we really can't do much of importance without words.
Actions matter, but words matter, too. James himself has just spent half a chapter declaring that good works are intrinsic to the Christian life, but then he instructs us to say "Lord willing."
Perhaps the most striking thing about James 4 is that James makes it clear that language is not neutral territory. Criticism of Christian language sometimes gives the impression that we can talk with non-Christians in a common tongue, that there is a way we can speak which won't offend and yet will still be truthful.
The person who doesn't verbally acknowledge God's sovereign rule is "arrogant," says James, and his speech is "evil." To be silent about God in ordinary conversation is to deny him.
Speaking like a Christian is sometimes uncomfortable, but it's always necessary. Let's talk.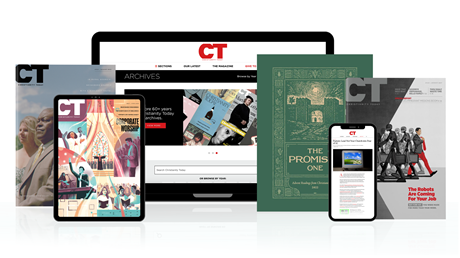 Annual & Monthly subscriptions available.
Print & Digital Issues of CT magazine
Complete access to every article on ChristianityToday.com
Unlimited access to 65+ years of CT's online archives
Member-only special issues
Subscribe
It's OK to Talk Like a Christian
It's OK to Talk Like a Christian