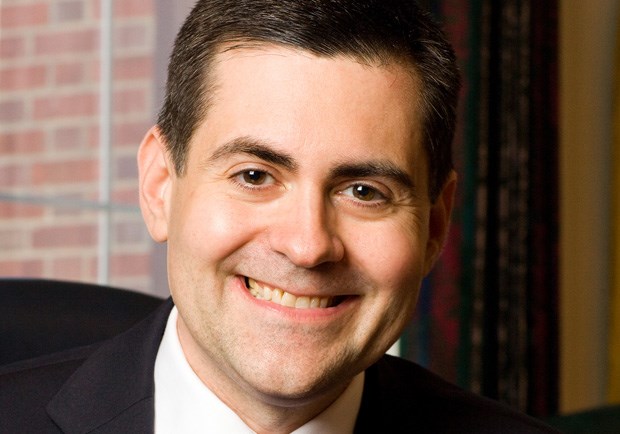 Earlier today, the Southern Baptist Convention's (SBC) Ethics and Religious Liberty Commission (ERLC) trustees elected Russell Moore as the ERLC's next president. Moore, who currently serves as a professor and dean of the School of Theology at The Southern Baptist Theological Seminary, will finish the semester as dean before succeeding ERLC president Richard Land in June.
Following the trustees' meeting, CT spoke with Moore about his new role and how he plans to speak for Southern Baptists in Washington, D.C.
First of all, how do you feel being selected as the Ethics and Religious Liberty Commission president?
I am honored and humbled to be asked to serve Southern Baptists in this way. I love Southern Baptists and this a very emotional moment for me.
I've been thinking today—as I've been talking about speaking for Southern Baptists on issues of human dignity and religious liberty—about my indebtedness to my home church in Biloxi, Mississippi, that introduced me to Christ and instilled in me my Baptist love for the church and for liberty of conscience. My grandfather was a Southern Baptist minister in Mississippi. He died when I was six but his legacy has worked its way through my life—my entire life. It's a moment where I'm reflecting quite a bit on how much I owe to the people who went before me.
This seems like a hard time to be taking the office, because Washington is a pretty hostile place for voices that run counter to the prevailing societal consensus. How do you view the situation in Washington?
I hope to speak with convictional kindness. I hope to speak of a holistic vision of human dignity and human flourishing rooted in the kingdom of God—and to do so in a way that is grounded always in the gospel. I don't view people who disagree with me as my enemies or my opponents. I hope to speak with civility and with kindness and in dialogue with people with whom I disagree.
There have been comments that the ERLC office overshadows the president's office as the face of the SBC, especially since one office has longevity and familiarity with reporters. What would you say Christians can expect from your term in office as you transition into this role?
I'm going to try to bring everything that the Spirit equips me to bring to the office. I hope to lead a new generation of Southern Baptists to see the essential connection between the gospel we believe and the lives we are to live.
In Southern Baptist life, we have a variety of roles of leadership. Our president serves for a one-year term and then can be re-elected for another one-year term. Thankfully, we as Southern Baptists have had a good group of presidents elected for several years right up to our current president, Fred Luter, who is a hero of mine. I look forward to working very closely with Pastor Luter in the year to come, and with other elected presidents of the SBC in future years.
Like many other denominations, the SBC has had its battles between those who want to emphasize denominational distinctives and those who want to emphasize broader evangelical passions. What makes the SBC voice in Washington distinct from other evangelical voices?
The SBC is the largest Protestant denomination in North America, and as the largest Baptist denomination speaks with a distinctively Baptist voice. Baptist Christians were leaders in the fight for religious liberty and freedom of conscience in this country from pre-revolutionary days until the present.
The Baptist distinctive of a free church and a free state is a unique, Baptist contribution—not only to evangelical Christianity, but also to the nation.
Speaking of distinctives, you personally have been a key voice as adoption and orphan care have come even more to the forefront of evangelical passions in recent years. Will we see this be an increasing part of ERLC activity?
Yes, yes, yes! I believe firmly what Jesus said in Matthew 25, that when we encounter the "least of these," the most vulnerable among us, we are encountering his brothers and sisters. I hope to be an advocate for all of those who are marginalized and oppressed, including the orphan, the unborn child, the immigrant, and all of those who would be de-humanized and de-personalized by the spirit of the age.
Will ERLC work with American Catholic bishops, such as Archbishop Dolan?
Yes, I hope to work very closely with the Catholic bishops. We have much in common, and that common effort and dialogue will continue and grow.
What will ERLC do to advocate for religious freedom among key U.S. allies such as Iraq, Afghanistan, Egypt?
We as Baptists believe that religious liberty is not simply an American ideal. It's grounded in the image of God. We will advocate for religious freedom everywhere in the world. We believe blasphemy laws are evidence of a religion that is [oppressive]. We oppose blasphemy laws and other ways [of suppressing] freedom of belief.
We don't believe that religion can be dictated at the point of a sword. Faith comes by the presence of the Holy Spirit, which means a free and voluntary response. We believe in freedom not just for ourselves, but for everyone.
Speaking of freedom, the Supreme Court is hearing oral arguments on same-sex marriage and proponents are arguing for 'freedom to marry' and 'marriage equality.' Do you think legal polygamy follow from legalizing gay marriage, as your predecessor Richard Land has predicted?
I'm not sure of all the consequences of a redefinition of marriage, but I do hope that the Court does not impose a redefinition of marriage.
I say that not in any way punitive toward our gay and lesbian neighbors, but because we believe marriage isn't created by the state or by a court. It's a pre-political institution whose definition is needed to protect children in future generations. I believe every child needs both a mother and a father, and sexual complementarity is essential to marriage.
I'm hoping the court will allow the democratic processes to decide these issues about what marriage is, rather than impose something.
Well, on a lighter note, you've been hosting a podcast called "The Cross and the Jukebox," looking at Christian themes in Americana music. Are there any particular songs or lyrics going through your head as you take this job?
"Walk The Line" [by Johnny Cash]. I hope to walk the line—and to call all of us to walk the line of God's wisdom and grace together.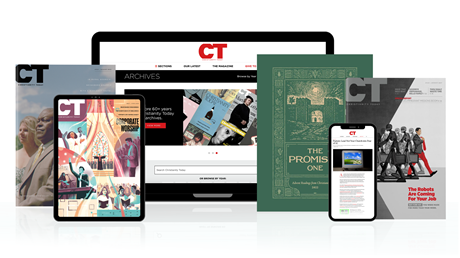 Annual & Monthly subscriptions available.
Print & Digital Issues of CT magazine
Complete access to every article on ChristianityToday.com
Unlimited access to 65+ years of CT's online archives
Member-only special issues
Subscribe
Russell Moore Elected as Ethics and Religious Liberty Commission President
Russell Moore Elected as Ethics and Religious ...