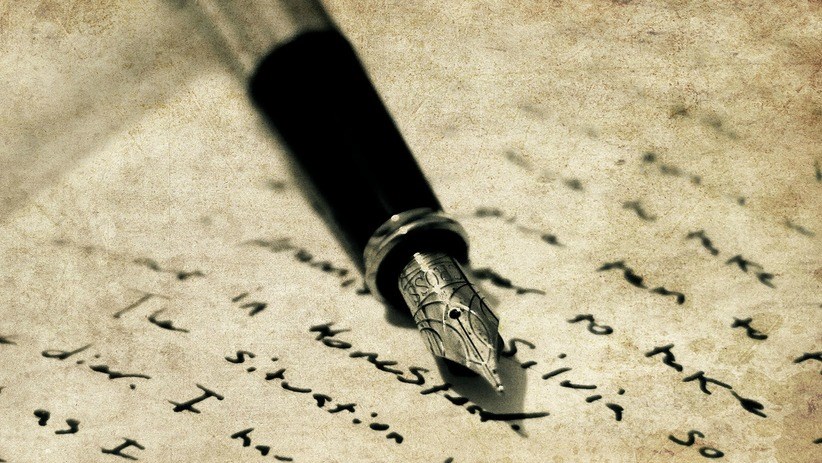 Image: joelmontes / Flickr
Editor's note: Today's post continues our Women's History Month series (yes, even though March is over), connecting our contemporary efforts for justice with the evangelical women who came before us.
Sometimes books will tell us stories about their former readers—perhaps a small doodle in the margins of a centuries-old Bible or wax stains revealing late-night reading sessions. Among the British Library's 14 million books is one volume, a small book of sermons and poems, that is quietly impressive. An inscription on the inside flyleaf, written in an elegant 16th-century hand translates from Latin to "Henry Lock's book, given by his wife Anne. 1559."
Only two copies of this volume still exist, but this one belonged to the writer's own family. Sermons of John Calvin was edited, written, and translated by Anne Lock, one of the women gradually claiming a place for themselves as writers in the 16th century. History left just enough details about Anne to tantalize us. She was a brave, educated woman who used her skills to create works of influence in the midst of tragedy.
Anne Vaughan Lock was born to what we might consider an upper middle class family. At first glance, they seem the 16th-century London version of "2.5 kids and a picket fence." A merchant by trade, Stephen Vaughan, Lock's father, recognized the importance of ideas and the power of words. He was interested in the new Lutheran theologies flowing across Europe and soon began lining his shelves with illegal pamphlets and copies of the Scripture smuggled into England from the Continent. In a radical move for the time, Vaughan ensured that both his son and daughters had access to education through a private tutor.
In her teens, Anne married Henry Lock, who had similar spiritual beliefs. In their home, they hosted John Knox, the Scottish clergyman often considered the founder of Presbyterianism. A few years later, Anne (only in her early 20s) began a correspondence with Knox. Over the course of several years he would write to Lock, encouraging her in Protestantism and even seeking her advice on spiritual matters.
In 1555, Lock's hometown of London was not a safe place for those who refused to conform to the reestablishment of Catholicism. Those refusing to obey Mary I's laws concerning religious expression faced fines, punishments, and even execution by burning. At 23, Lock fled London with two small children, for safety in John Calvin's Genevan community.
We don't have a Facebook timeline revealing Lock's feelings on the exile from her homeland or the ship's crossing or how she felt when her infant daughter died just days after her arrival in Geneva. Instead, what we do have is the book Anne gave to her husband upon their return to England.
Tucked behind the translated sermons of Calvin is a series of poems– 26 sonnets to be exact, entitled "A Meditation of a Penitent Sinner." Through poetry, Lock became a type of practical theologian. For each poem, she wrote a unique translation of the biblical verse allowing her poetry to act as an expansion (a mini-sermon of sorts) of each Bible verse. This sonnet sequence is Lock's innovative, poetic reworking, rephrasing, and recreation of Psalm 51. It is considered by scholars to be the first sonnet sequence published in the English language—at least 30 years before Shakespeare tried his hand at sonnets.
And yet, her poems are not only literary marvels worthy of English scholars; they carry a unique and relevant message for modern Christianity. It seems that in our efforts to love and accept those around us, the church has begun to ignore a very real need: what do we do when we sin?
Lock's series of poems are based on Psalm 51: a psalm written by David as he grieved over his sexual transgression, the murder of Uriah, and the dead child that came from David's union with Bathsheba. Psalm 51 is full of shame, guilt, and sorrow over lust and evil deeds.
Yet Lock does something unique with her poetry. The "I" speaking throughout is gender-neutral. Unlike other poets of her time who often assumed that the speaker of this psalm was David (and therefore masculine), Lock strips the speaker down to a genderless "I," allowing the reader to fully enter in to the speaker's confession. Which one of us hasn't felt the guilt of behaving or doing something wrong?
Lock's speaker cries (perhaps with the reader), "Have mercy, Lord, have mercy: for I know / How much I need thy mercy in this case . . . Grant thou me mercy, Lord: thee, thee alone / I have offended."
Women today are bombarded with messages, from sermons to women's conferences to devotional books, about how to feel better. Seldom does our modern Christian culture tell us what to do when we have done wrong. In his Lent for Everyone, N.T. Wright labels this as deceit "the vain attempt to pretend all is well" when all in fact may not be well. Pushing guilt out of the way or placing it behind my Pinterest board does not solve the problem; it only hides it, allowing it to fester in the dark corners of the mind.
Though examples of confession are woven throughout Scripture, we often associate those with a specific person's act. Referencing "David's psalm" keeps the message at a safe distance. Lock's poems instead invite us into this expression of repentance and experience of grace.
In a world where so many things go wrong, including things we ourselves do or say or think, we need the message in Lock's poems. That message is, that though we sin, in both small and big ways, forgiveness is still found in God's cleansing grace. "I am foul alas: / That only can, Lord, wash me well within, / Wash me, O Lord: when I am washed so / I shall be whiter than the whitest snow."
Katherine Cooper Wyma lives in South Carolina with her husband. Her PhD in Early Modern Literature discussed Lock's and other authors' reworking of the Penitential Psalms. You can connect with her at twitter.com/CwKatherine.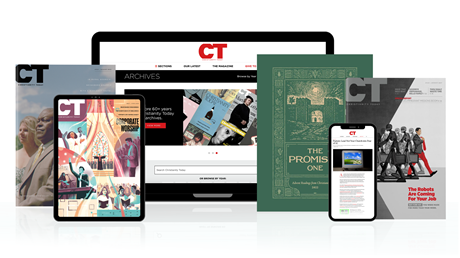 Subscribe to Christianity Today and get access to this article plus 65+ years of archives.
Home delivery of CT magazine
Complete access to articles on ChristianityToday.com
Over 120 years of magazine archives plus full access to all of CT's online archives
Subscribe Now
Poetry of the Penitent Heart
Poetry of the Penitent Heart