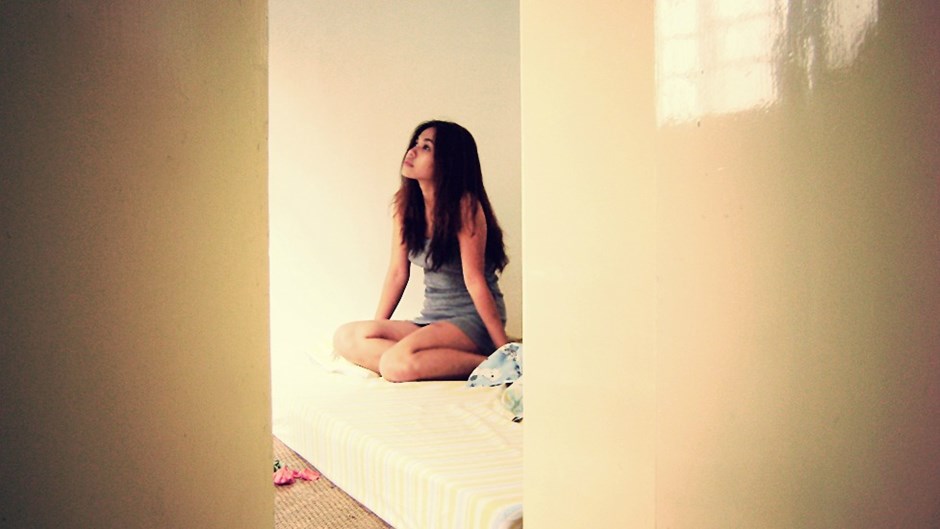 Image: helga / Flickr
It's refreshing to finally hear women talking about female masturbation. Given the social stigma around the topic, it can be difficult just to bring it up.
Unfortunately, too often the conversation doesn't overcome the unhelpful stereotypes about the female sex drive…or lack thereof. Time and time again, Christian leaders explain that women masturbate because they want to "fill a void" or have "attachment issues." These emotional generalizations fail to get at the real problem.
When men talk about masturbation (or at least what I have heard and read), everyone pretty much settles on the basics: It's hard to practice self-control. It's hard to resist indulging in lust. Really hard. Few men try to psychoanalyze the process, explaining masturbation away by realizing that they secretly have underlying issues relating to real women. (Though, it's true that many men do struggle to relate to real women in the flesh, if the movie Her is any indication.) Men realize that even if they do resolve those relational issues with women or somehow meet their "unmet needs," that won't solve their real problem. Their real problem is lust.
Many conversations about female masturbation—including some here on Her.meneutics—are missing that realization. Women are sometimes actually drawn to masturbation and pornography because they desire sexual pleasure. Rather than escaping emotional issues, they simply struggle with lust. In sermons and blog posts, pastors give examples of men committing idolatry by looking at pornography, and women committing idolatry by desiring romance, flagrantly ignoring the number of women who suffer from porn addictions.
Christians remain uncomfortable with the idea of women possessing sexual desire. Even as they talk about the ideal Christian woman being a steamy hot wife willing to fulfill her husband's every desire by not depriving him once married, we don't want to imagine the wife's own libido.
The doublespeak here—that women are supposed to be simultaneously sexually adventurous, available, and willing yet without possessing lust themselves—is an impossible contradiction to embody. It treats sex as a man's playing field, reinforcing the notion that women should cater to men's desires without possessing similar desires of their own.
To fully address female masturbation, we don't need more psychoanalysis about sex that implicitly negates female sexuality. We need a biblical approach that recognizes both the immense pleasure of the female orgasm and the inherent goodness of sexual desire while reserving its proper place for within marriage.
We need a strategy that recognizes the sin of lust and calls it by its name, rather than pretending that women have no agency beyond reacting to environmental stressors or psychological difficulties. We must treat lust like other sins—not a way we act out as a consequence of other problems in our lives—but as a sin requiring us to learn the discipline of self-control that we must master if we ever hope to be the women God made us to be.
It's just not enough to say that women struggle because they "want to be wanted." Wanting to be wanted wrecks your self-esteem, it makes you dress immodestly to attract attention, it makes you reach out to any man who will affirm even a smidgen of value about you. Masturbating because you "fantasize about being wanted" means that you find the act of being wanted sexually arousing.
While there may be psychological issues that contribute to a woman feeling this way, it's also human nature to want to be wanted. It's normal for that desire to manifest in a desire for sex. The problem is that there is no good moral outlet for these natural desires before marriage, and our sex-laden society has done a wonderful job of causing most folks, men and women, to stir up and awaken love before it pleases.
Fortunately, men seem to grasp simultaneously that their desires are natural (and in some sense good) while requiring taming and discipline to master. Thus their resources on involve not simply addressing relational issues, but rather on becoming a more Christ-centered, self-controlled person. Take John Piper's suggested mnemonic ANTHEM:
A - Avoid tempting situations as much as possible.
N - Say no to lustful thoughts in five seconds.
T - Turn the mind toward Christ as a superior satisfaction.
H - Hold the promise and pleasure of Jesus in your mind to drive other thoughts out.
E - Enjoy a superior satisfaction in Christ.
M - Move into a useful activity away from idleness and other vulnerable situations.
While I'm certain the triggers for men are often different than for women, adapting this biblical method to fit the particular nature of women offers more promise than a psychological approach to masturbation. For example, most women find, when equipped with patience and a good method of fertility awareness, that their lust generally increases around the time of ovulation. This awareness can be a helpful reminder that time alone when you're approaching peak fertility will be more tempting than at other times in your cycle. It can remind you that your need to avoid tempting situations will be greater some days more than others. The biological basis of this alone should indicate that what's required to combat masturbation is more an issue of learning to tame one's lust rather than simply dealing with repressed issues.
Piper is missing (at least in this post) one step that Marlena Graves gets right in her post Getting to the Root of Female Masturbation: In the end, being involved in a Christian community where it's safe to be struggling is essential. Every man I know who has achieved success in this struggle has been part of a strong accountability group where friends wrestle and pray over this together. I hope that Christian women can offer a community where accountability groups don't simply attempt to address intimacy issues, but where sisters in Christ can grow in the power, love, and self-control promised us in the Holy Spirit together.
Jordan Monge is the northeast regional director of The Veritas Forum and a regular contributor to the magazine Fare Forward. She blogs at jordanmonge.com.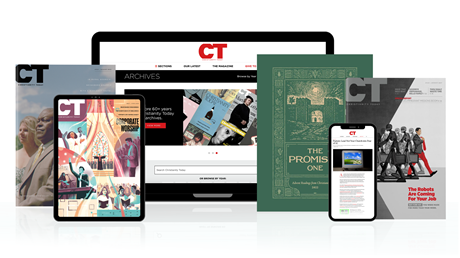 Annual & Monthly subscriptions available.
Print & Digital Issues of CT magazine
Complete access to every article on ChristianityToday.com
Unlimited access to 65+ years of CT's online archives
Member-only special issues
Subscribe
The Real Problem With Female Masturbation
The Real Problem With Female Masturbation