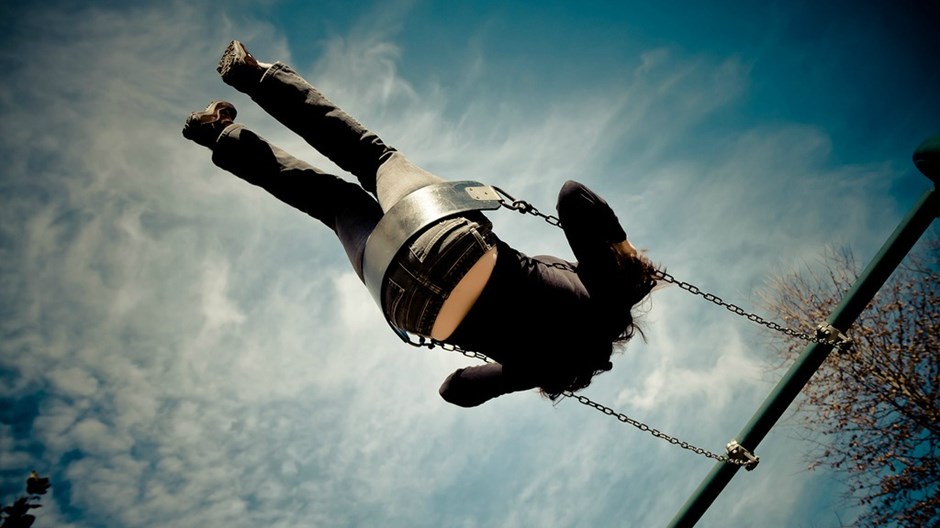 Image: rockmixer / Flickr
Faith-based organizations, church leaders, and Christian families across the country have propelled the orphan-care movement in the past decade, inspired by the repeated biblical command to "father the fatherless," to take care of children who need our help.
Often, though, we associate orphan care with married Christians who can adopt children, who can welcome foster kids into their home, and who can afford to send hefty donations. Single Christians, even those who feel the issue of orphan care weighing heavy on their hearts, may resign to wait until they're ready to start a family before they can live out this biblical call.
If you think you're too young, too single, too inexperienced to do anything, I'm here to say: you can help right away.
While much attention has been given to the work of international adoption and setting up in-country orphan care overseas, we also have approximately 400,000 children in foster care in this country. The Christian Alliance for Orphans calls them "social orphans," noting that during the time children are in foster care they are without the support, protection, and provision of their biological parents.
Children are, of course, provided a temporary home where they live in the care of foster parents, but often times and for various reasons, children are moved from home to home, knowing many "parents" during their stay in the system. And sadly, many children—especially teenagers—are placed in group homes with rotating staff and without routine and familiarity of consistent care givers.
By focusing locally, Christians—no matter their marital, financial, or educational status—can serve the orphans who live among us, and perhaps even become a regular and stable part of these children's lives.
Further your education.
If you feel drawn to orphan care, see how you might use your studies to correspond with this calling. Students in college or considering graduate school can seek out opportunities to study issues often associated with foster care: pre-law, sociology, psychology, and criminal and juvenile justice. Even basic information in these areas can help inform your understanding of the foster care system. If you choose to pursue a career in this field, that may mean getting a law degree or a master's degree in social work. These areas are always in need of more than a few good people. And, thankfully, there are often loan forgiveness programs to help those who enter the non-profit or government sector pay back or reduce student loans.
Become a CASA volunteer.
Court Appointed Special Advocates or "CASAs" act as mentors, surrogate family members, and legal advocates for foster children. Becoming a CASA requires some up-front training to equip volunteers for this special position. As a CASA, a volunteer meets one-on-one with her assigned foster child, gets to know her, and write reports for the judge who handles that child's case. CASAs also attend court and update the judge on the child's needs. This is a perfect opportunity not only to "love the orphan," but also to gain knowledge of the court system and work/volunteer experience. Men are especially needed to volunteer.
Mentor teenagers.
The most underserved foster children are those in their teen years. For various reasons, as foster children move into their teen years, their placements become less stable, and they are more likely to be shuttled from home to home, or even placed into group homes or residential treatment facilities.
Teenagers often remain in the system until they "age out," and are then sent out into the world on their own—even those who had consistent and stable foster placements tend to cut ties completely with their foster parents, and many return to the abusive home they were removed from in the first place. A large percentage become homeless within a year of aging out. While counties do provide training to teach teens how to live as independent adults, these programs are often overworked and understaffed. Call your local child welfare office for opportunities to serve. They often need adults to teach kids to do things like balance a checkbook, fill out job or college applications, or rent an apartment. Given confidentiality and security concerns, you will likely have to go through a review process to get approved for this role, but again, it's well worth it.
Work within the existing system.
Research area non-profits that already work with the local child welfare system. Through their connections, see how you might organize toy drives, provide mentoring services, gather clothing donations, school supplies, or backpacks, or meet other needs for foster kids in your area.
Pray.
This is something that anyone can do. Pray for the parents who have harmed or neglected their children. Pray for the children who have been harmed. Pray for the social workers, judges, lawyers, and service providers who work day in and day out to make the world a better place for hurting children and families.
Organize at your church.
Reach out to adoptive families and foster parents in your church community to see how to serve them directly, whether through establishing a church ministry or simply through an informal system. Parents of any children, biological or otherwise, can become overwhelmed with the day-to-day demands of childrearing, and this is often exacerbated during the "settling in" stage of adoption, as children and parents adjust to their new roles. As with the birth of biological children, new adoptive parents can benefit from respite care, delivered dinners, and a stable support network.
Or maybe your particular congregation would be well served by learning about the plight of local orphans. Work with church leadership to bring in experts to talk about these issues.
Especially if you're struggling to find ways to get involved, continue to pray about it and talk to people about your desire to help with orphan care. If God has called you to serve, he will provide a path for you to do so.
Jamie Calloway-Hanauer is a Berkeley-based writer and attorney who spent 14 years working with foster children and their families. Jamie's writing appears in numerous publications, and she is a contributing writer for Sojourners and Christian Feminism Today. She is also a member of the Redbud Writers Guild. Jamie blogs weekly at jamiecallowayhanauer.com, and you can follow her on Facebook or on Twitter @JamieHanauer.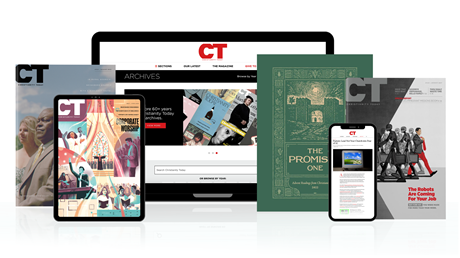 Subscribe to Christianity Today and get access to this article plus 65+ years of archives.
Home delivery of CT magazine
Complete access to articles on ChristianityToday.com
Over 120 years of magazine archives plus full access to all of CT's online archives
Subscribe Now
Six Ways Single Christians Can Help the Orphans
Six Ways Single Christians Can Help the Orphans