true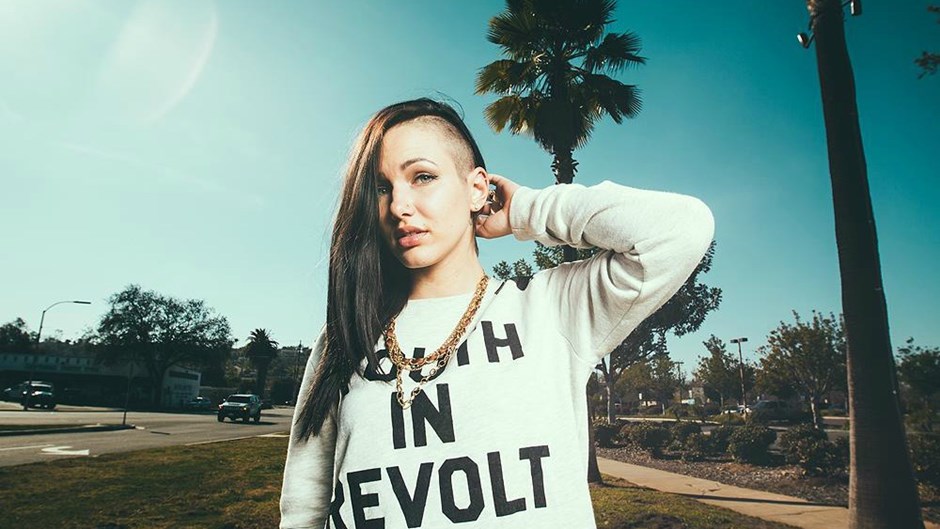 Image: Courtesy of HillaryJane
It's hard for fully dressed female rappers to find an audience—particularly those who claim to follow Jesus. A small sorority in an already niche music market, these Christian performers are up against the economic pressures of the industry as well as the cultural expectations often heaped upon women of faith.
Take Houston native HillaryJane for example. Earlier this year, the 20-year-old, once-homeless singer, who began leading preteens in church choirs when she was only a few grades ahead of them, was elated after promoters wanted to add her to a multi-city Christian hip-hop tour. But the offer was rescinded because one of the record labels involved didn't feel comfortable having her travel with their all-male roster.
The underlying concern: Late nights and close quarters with a mix of attractive, unattached young people might open the door to temptations for inappropriate romantic behavior from anyone involved. Or it could at least look like that was a possibility. (The same thought is probably why you're unlikely to find a Christian college with co-ed dorms.)
While HillaryJane appreciated the protective concern being shown by her brothers in Christ, she admits the news was disappointing. After her debut EP reached the number 3 spot on the iTunes R&B/Soul sales chart in July, the tour could have been a career boon by introducing her to new, but already endearing, audiences of faith-based music fans. The extended time on the road would also offer a wealth of opportunities to network with other artists and provide a public co-sign from them. Such subtle endorsements from established performers are vital to up-and-coming hip-hop acts.
"I don't know how V. Rose does it," HillaryJane said of one of the few fellow female hip-hop artists who occasionally tours as the only lady on a boy-filled bill. "I can't get anyone to do that for me."
Aside from the "appearance-of-evil" issues related to a half-dozen male rappers traveling with a lone female artist, there are understandable economic concerns at play. When four guys can sleep in the same hotel room for the price of one, why should a struggling startup add a girl to the group? Booking a separate space for a solo woman singer is just an added expense that has to be recovered through ticket and merchandise sales.
Staten Island rapper HeeSun Lee knows her situation as a married mother adds another layer to the already complex career considerations for traveling artists. "How do you bring a two-year old on a tour bus?" she only half-jokingly asks. "I think that's just one example of why you don't see any females headlining gigs in the Christian industry. It's not because we aren't working hard enough."
Most female hip-hop artists center their songs around vocal performances—a strategy used by both genders when aiming for a catchy hook to reach a broader audience. Hip-hop radio show playlists are filled with songs whose popular choruses are sung as opposed to rapped.
The 25-year-old Californian V. Rose, for example, leans toward pop and almost exclusively sings her lyrics. Her hip-hop identity is largely driven by her beat selection, slang, fashion, and social and professional affiliations with several rappers. HillaryJane has a similar bent, but tends compose and perform many of the rap portions of her songs herself. Elsewhere, HeeSun Lee employs a rapid-fire delivery of intricate, multi-layered rap lyrics in a style closely associated with her East Coast roots.
While female Christian rappers seem to rarely face any theological or cultural opposition to the messages in their music, they still have to find a way to acquire an audience. Most who hear them will offer kind words and affirm the need for their presence in the industry. The challenge lies in turning those compliments into consumers. And unlike many of their mainstream peers, selling sex alongside their songs isn't a viable option.
Secular rapper Nicki Minaj's new club single, "Anaconda," appears to have earned buzz primarily for its provocative cover art featuring the performer squatting on high-heels while wearing a G-string bikini. It samples Sir-Mix-A-Lot's "Baby Got Back" ode to bulbous backsides and is accompanied by a twerk-heavy music video filled with similar imagery.
"Clearly she has a big butt and a lot of people like it," Christian rapper HeeSun said. "She has great talent, and I'll always applaud her skills, but the subjects of her songs are just getting worse and worse. And when you come from my standpoint, it can get discouraging at times."
St. Louis rapper Thi'sl, an affiliate of top-selling Christian rapper Lecrae, has used his power as the head of Full Ride Music to help make female MCs more visible in the marketplace. In October of 2013, he released Gurl Code, an album of Christian hip-hop completely performed by women.
Thi'sl said he doesn't see enough high-profile rap "crews" using their influence to introduce female artists to their existing fanbases. "I know this compilation isn't going to fix that problem, but I wanted to be able to take some of these female artists and put them in front of more people and help push it forward," Thi'sl told WadeORadio.com.
While Gurl Code seems to have met its cultural goals, it was not much of a commercial success, either due to lack of interest in a female-focused project or a failure to market the album with a strong single. Still, Thi'sl continues to lend his voice to the movement. He is one of the few guest artists on HillaryJane's new EP, Stix and Stones.
"Celebrity," the album's second single that features Thi'sl and examines the price of fame, seems to have earned fans in both the Christian and mainstream markets by holding the number 9 position on the R&B/Pop chart at the secular DJBooth.net site.
HillaryJane attributes the song's success to a variety of factors including its sound, content, and more well-known and gritty guest rapper. "Thi'sl brings it to the next level," she said. "It's not just a 'girl song;' both genders can enjoy it because he's on it."
Female performers are keenly aware of their underrepresentation in the Christian hip-hop world… and the popularity of their secular counterpart. HeeSun Lee's latest album has a song tackling the artificial images often celebrated in popular hip-hop. Its hook? "This is unbelievable. They cannot grasp it. / A female rapper and she's not made of plastic."
She also raps about breaking stereotypes of both Christian women and female rappers, in hopes of inspiring fellow female artists. She's looking for more women to rap with a positive message and a purpose, and, "If (the secular artists) don't put it out? I will."
Jason Bellini, aka Sketch the Journalist, covers Christian rap and hip-hop for Wade-O Radio, the Houston Chronicle, and TheRapUp.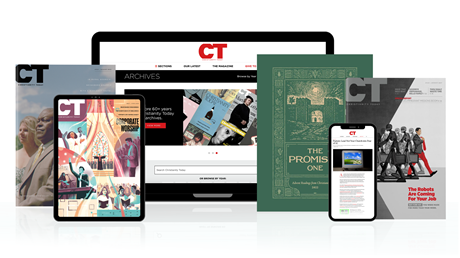 Annual & Monthly subscriptions available.
Print & Digital Issues of CT magazine
Complete access to every article on ChristianityToday.com
Unlimited access to 65+ years of CT's online archives
Member-only special issues
Subscribe
Where Are the Female Christian Rappers?
Where Are the Female Christian Rappers?