true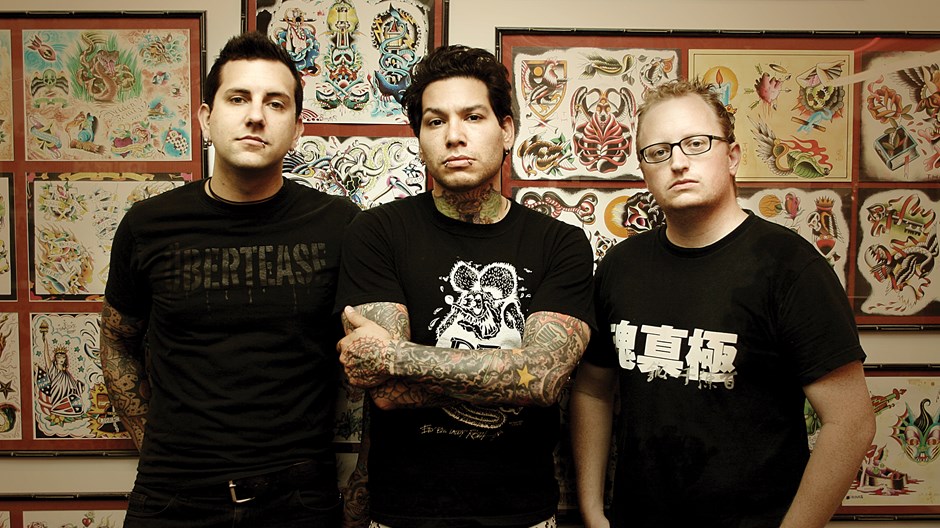 Image: Tooth & Nail Records
Like every theological tradition, US evangelicalism is as much a subculture as it is a set of beliefs. It's a community built on shared practices and products, and few have been more commercially successful in the past decades than contemporary Christian music (CCM). That phrase may evoke squeaky-clean pop playing in the minivans of many an evangelical childhood. But as those children of the '80s and '90s came of age, many of them began looking for something more potent. For them, the Christian music worth listening to came from a record label called Tooth & Nail.
Since 1994, out of a nondescript office building in an upper-middle-class Seattle neighborhood, Tooth & Nail and its associated imprints have released 600 albums by 200 bands. There's the wall-of-sound guitar sludge of Starflyer 59's "Blue Collar Love" and the raucous anarchy of MxPx's "Punk Rawk Show"; the paranoid shouts of Roadside Monument and the high-energy ska of the O.C. Supertones; the guttural growls of Underoath and Norma Jean; the strained emotion of Pedro the Lion and the Juliana Theory.
To celebrate its 20th anniversary, Tooth & Nail has commissioned a short documentary, No New Kinda Story. It details the genesis of the label and the alternative Christian music scene it spawned throughout the 1990s. Directed by Jesse Bryan, the film is not an exhaustive history as much as a record of Tooth & Nail's early years, starting as a gleam in the eye of Brandon Ebel, the son of a megachurch pastor.
In keeping with Tooth & Nail's alternative ethos, No New Kinda Story is less sanitized than you might expect from a label-sponsored project. Its black-and-white, one-on-one interview format gives it the air of a reality-show confessional. Ebel admits to paying Christian indie rock legend Mike Knott to pretend to be the label's president in order to attract bands. He also says he borrowed $60,000 from his grandfather (essentially his life savings) at a critical moment.
But there's a limit to the candor. Last year, I met a musician who had signed with Tooth & Nail early on. He told me that an entertainment lawyer had called his band's contract the worst he had ever seen. A song by MxPx on the album Slowly Going the Way of the Buffalo seems to criticize the label for "steal[ing] from kids who don't have a clue." Is there any merit to these complaints? You won't find out from No New Kinda Story, which feels mostly like a rough-around-the-edges puff piece.
Even so, there's something compelling about how it depicts Ebel's irrational vision: that Christian punk, hardcore, and alternative music was worth releasing, even to what must have seemed like a tiny audience. How many people in 1994 wanted to hear deafening, abrasive, grating songs about Jesus?
The answer, it turns out, is quite a few.
Moms Like Us Too
Indeed, what can't be captured in the one-hour film is the cultural, musical, and even spiritual impact of Tooth & Nail over the past 20 years. Other chronicles of 1990s Christian rock and its fallout have taken an outsider's perspective (documentaries like Heather Whinna and Vickie Hunter's Why Should the Devil Have All the Good Music? and J. L. Aronson's Danielson: A Family Movie, about eccentric Christian rock mogul Daniel Smith, and Andrew Beaujon's insightful book Body Piercing Saved My Life). But none of these forays have quite nailed (if you will) what Tooth & Nail and its bands have meant for Christian culture.
In a nutshell, Tooth & Nail created a safe, subversive space for Christian teenagers who felt torn between youth-group subculture and secular countercultures. The label's bands have been sonically diverse, exploring various corners of the indie rock, emo, punk, and hardcore genres. But what they have in common, as Ebel and many others have said, is feeling "too Christian for non-Christians, and not Christian enough for Christians."
It is difficult to overstate how important this was for developing an evangelical creative culture. We saw musicians that looked like us—nerds in ripped jeans, skinny guys with glasses, and girls with shaved heads or dyed hair playing aggressive music, expressing passionate beliefs about ultimate things. To see this was to know, as one interviewee puts it, "I'm not a Christian alone in this universe."
It was to feel free to be a punk kid and still wear a cross around your neck, to go to church with a Dead Kennedys pin on your hoodie. Even though Tooth & Nail was part of the evangelical subculture, it also helped open up a new, integrative vision of Christian faith and identity for many young people.
One of the label's early slogans, "Moms Like Us Too," playfully suggested that Tooth & Nail was viewed as a "safe" Christian label. Parents could trust that the lyrics wouldn't expose their children to sex, drugs, and swear words. Young people also trusted Tooth & Nail, but for a different reason. By and large, we knew we were not getting something "safe," but something dangerous and real: an alternative vision of faith and art we didn't always find in mainstream CCM.
A Bit Less Alone
The work of a band like mewithoutYou, which released four albums on Tooth & Nail over the past decade, is a shining example. A high-energy blend of hardcore guitar riffs and shouted spoken-word poetry by frontman Aaron Weiss, the music is an unsettling revelation. It's a remarkable thing to hear a "Christian band" sing prayers in Hebrew and Arabic, to declare, "you're afraid / and I'm afraid / and everyone's afraid / and everyone knows it!" To hear Christian music address a desperate yearning for God as well as suicidal thoughts, sexual temptation, alienation, and forgiveness. The band's lyrics offer an expansive vision of what it means to follow Christ, and this is reflected in the music itself: relentlessly loud, daring, and creative.
A generation who was weaned on Tooth & Nail culture has learned from the label's bands and carried these ideals into adulthood. Art is more important than propaganda; punk ideals are compatible with the gospel; and sometimes God seems easier to find at a rock show than at a Christian conference.
The scene that Tooth & Nail helped create has largely disappeared. Both the Christian rock scene and the wider music business have contracted. Tooth & Nail recently sold its entire back catalog to EMI (one of the "big four" corporate record labels). But there's a saying in independent music circles: The Velvet Underground's first album sold very few copies, but everyone who bought a copy started a band.
This has been Tooth & Nail's legacy, too. Even if you haven't heard of the label, the Christian musicians, writers, and thinkers you know likely bought these records, loved them, and lived them. Ask a young missional evangelical pastor, a tattooed worship leader, or many a Christianity Today contributor, and you'll likely find a kid who spent afternoons absorbing a CD by Ninety Pound Wuss, Further Seems Forever, or Slick Shoes. Sitting there poring over the liner notes, chances are they felt a bit less alone in the universe.
Joel Heng Hartse has written about music and faith for CT, Christ & Pop Culture, Geez, and many other publications. He is the author of Sects, Love, and Rock & Roll (Cascade).
Have something to add about this? See something we missed? Share your feedback here.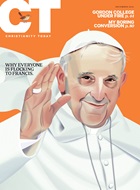 This article is from the December 2014 issue.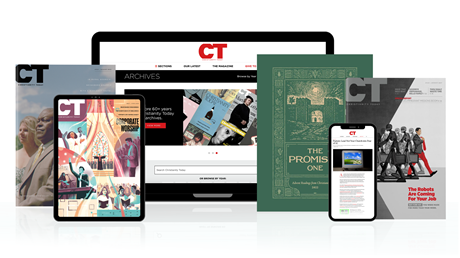 Annual & Monthly subscriptions available.
Print & Digital Issues of CT magazine
Complete access to every article on ChristianityToday.com
Unlimited access to 65+ years of CT's online archives
Member-only special issues
Subscribe
The Alternative Music Label That Shaped Evangelical Culture
The Alternative Music Label That Shaped Evangelical Culture