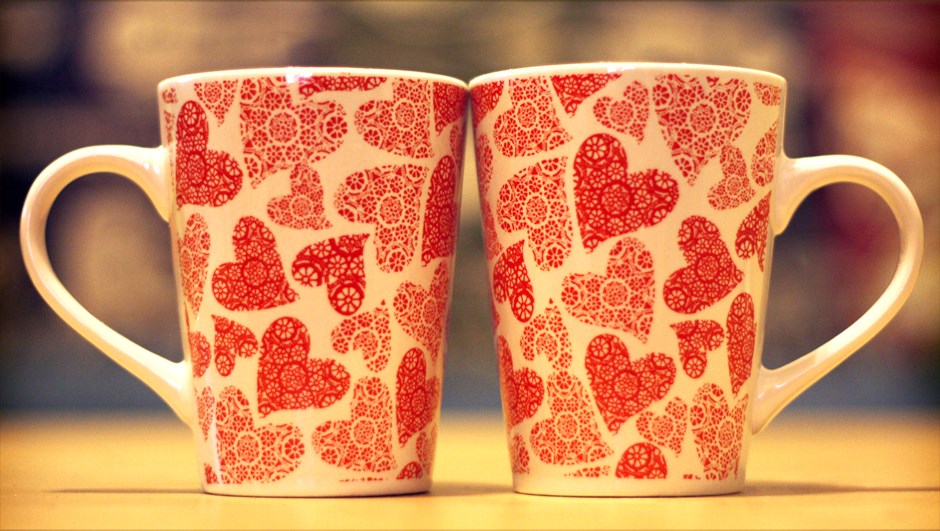 Image: ginnerobot / Flickr
It's not unusual for couples to find themselves sitting in front of the TV with their kids on Valentine's Day, the supposed most romantic day of the year. In the case of my family, we spent one February 14 watching a re-run of Wipeout.
The lovey-dovey among us might accuse us of prioritizing our kids over our marriage or avoiding each other on this special day, but that particular year Jeff and I had each had a grueling month of work, hadn't spent enough time together as a family, and had no desire to find a babysitter and fight the crowds.
There has always been a debate about whether it is healthy to have grand expectations for February 14. And for good reason. Because what I've found among those who have the best relationships is that how they handle Valentine's Day has much, much more to do with handling expectations than the celebration itself.
For the last three years I've been studying happily married couples for my book, The Surprising Secrets of Highly Happy Marriages. These husbands and wives set up specific patterns in their relationship throughout the year that don't put undue pressure on one single day. And these habits also change how they approach the red roses and boxes of chocolates come February. As we gear up for Valentine's Day yet again—whether you'll be on the couch or at a fancy restaurant—here are three important lessons from the habits of happily married couples:
They hang out with each other a lot.
Despite having busy schedules just like everyone else, these spouses make it a point to be together as much as possible—not just on "date nights" but driving to kids' soccer practices, sharing a hobby, or even grocery shopping -- just to do something together. Because of all this informal together time, the Big Day simply doesn't loom as large in their mind. If they arrange something: great! But they don't feel the same slightly hysterical pressure to have to arrange something spectacular. They don't have as much risk of someone feeling slighted or let down if it doesn't turn out perfectly.
And it turns out that during a season when spouses are struggling, spending "regular" time together is even more important than a Valentine's Day surprise. When we're fighting a lot, we are often tempted to avoid the conflict by reducing our time together, but that eliminates the special protection that comes from keeping our friendship close. Thirty minutes each day hanging out together (and being friendly, not negative) is far more beneficial than going on a special Valentine's date—and avoiding each other the rest of the week.
They celebrate what their spouse can do instead of longing for something they can't.
One of the main causes of unhappiness at any time (and certainly Valentine's Day) is a longing or expectation for something your mate can't realistically deliver. Couples moved from dissatisfaction to delight after learning how to avoid this trap, particularly during "high expectations" holidays like Valentine's. Even more important, these spouses had learned to truly appreciate what their mate could give.
For example, a wife might secretly love it if her husband could take the initiative to plan a wine-tasting and dinner at the local vineyard, followed by a special night at a B&B. But what if her husband likes romance too (as most men secretly do), but he's not a planner type and doesn't really know how to arrange such a thing? What if, indeed, he adores his wife but has been so busy with the difficult deal at work that it's all he can do to grab some flowers on the way home – and by that time, all that's left are a few straggly carnations?
Well, when her chagrined husband walks in the door, a happy wife will express delight over the fact that he even thought to stop for flowers in the middle of everything else going on. She will also make a mental note that next year she should be the one to do the planning.
We may think But that's not fair! It sure is tempting to think the other person "should" be able to handle things differently, but that is exactly what causes unhappiness.
They share what they want and need.
We all know that "communication" is vital to a marriage. But what does that really mean? Well, in my research one key was realizing that since telepathy only works in science fiction, people need to share what they are hoping for. It will only make you miserable to think, "If my mate cared about me he/she would just know what would matter most for this special day." For example, instead of a husband feeling rejected at bedtime because she got sleepy instead of getting frisky, he might flirt with her a few hours earlier and, out at dinner, let her know how much he was looking forward to dessert at home.
Sure, February 14 comes with extra pressure. But learning how to manage expectations and reduce pressure on the other 364 days of the year lays such a great foundation that Valentine's Day will end up being a celebration of your love – no matter how you spend it.
Shaunti Feldhahn is a social researcher and best-selling author of For Women Only, For Men Only, andThe Surprising Secrets of Highly Happy Marriages: The Little Things That Make a Big Difference.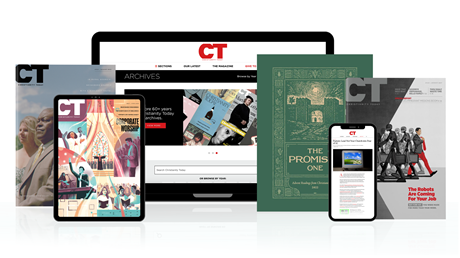 Annual & Monthly subscriptions available.
Print & Digital Issues of CT magazine
Complete access to every article on ChristianityToday.com
Unlimited access to 65+ years of CT's online archives
Member-only special issues
Subscribe
It's OK to Have a Boring Valentine's Day
It's OK to Have a Boring Valentine's Day