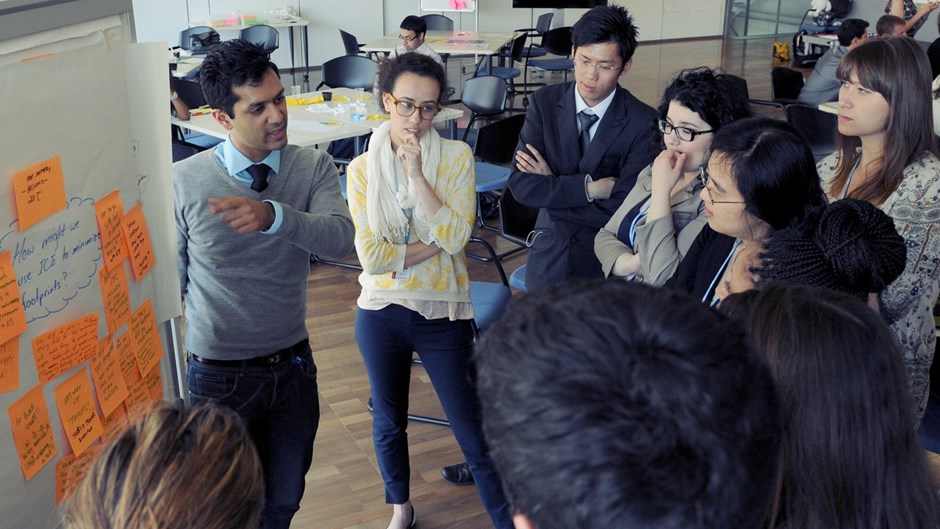 Image: itupictures / Flickr
The world has seen crowdfunding campaigns for everything from high-tech fitness gadgets to, more recently, a very expensive potato salad. In fact, in 2013, crowdfunding—a term for the process of gathering contributions, typically online, for a specific project—was estimated to be a $5.1 billion industry, expected to exponentially increase in coming years. It is also an increasingly common practice in churches and nonprofits, as anyone who has sponsored a marathon runner or a 5K walker can attest.
As manager of crowdfunding and social media at Wheat Ridge Ministries, I've seen Christians join the crowdfunding movement, eagerly hoping to raise money for mission trips, school projects, youth programs, and more. When inspired leaders try the crowdfunding model, they often assume that fellow Christians, familiar with giving and generosity, will gladly join in to donate money to their worthy cause.
However, to be successful, Christian crowdfunders need to be just as savvy and strategic as the rest. As God inspires these leaders to take action in their community, it's vital they resist assuming their vision will get in front of the right audiences. I've seen plenty of crowdfunding successes, but also many misconceptions among the faith community about how the process works.
Myth 1: Crowdfunding is simple: If you build it, they will come.
Crowdfunding sites are a tool that the church can use strategically when raising funds and awareness; they are not a quick fix to our funding problems. Just as God worked through methodical, intentional plans throughout the Bible, leaders should approach crowdfunding with a thoughtful plan. In fact, Jesus' sending of the 72 in Luke 10 resembles a good crowdfunding plan: gather a group of committed people, cast a clear vision, build relationships, and, of course, celebrate and regroup afterwards.
Throwing a video with dramatic music on a crowdfunding site and simply hoping for the best isn't going to raise funds. Instead, invest time in discovering your ministry's needs, and then cast your crowdfunding vision in a strategic way that will engage supporters and connect with the community, in addition to raising funds.
Myth 2: Crowdfunding is just about money.
Yes, crowdfunding is most certainly a fundraising tool. But more than that, it is also a strategic planner, a vision-caster, a communicator, a marketer, and a team-building exercise. Even when projects do not reach their dollar-amount goal, organizers still end up with a full spreadsheet of all their donors, new and old, along with their contact information.
Ministries that use crowdfunding to align their vision with the vision of their supporters find that even failed campaigns are extremely valuable in providing organizational direction. For example, well-planned crowdfunding will build buy-in among your supporters. Watching the crowdfunding campaign should feel like cheering for a team during a big game – fans are committed, they talk strategy, watch, cheer, and invite their friends to watch too. Whether their team won or lost, fans become even more bonded and connected to the team afterwards. I believe that even a crowdfunding project that fails on the financial front can actually be a success.
Myth 3: Crowdfunding only works if you have social media expertise.
The idea of pooling resources to fund a mission is engrained in the fabric of Christianity.
God can equip you for crowdfunding, with or without a Twitter account. We advise our project leaders to communicate with their networks the through the same channels they already use and are familiar with.
No need to become a social media maven to spread the word, especially if that's not where your network is listening. Although social media is helpful and you'll want to incorporate any communication method available, crowdfunding starts with reaching your audience where it already is. If your donors use email, start with email. If they use carrier pigeons, start with carrier pigeons.
Myth 4: Crowdfunding is a short-term solution.
Some say crowdfunding is not the trip or even the minivan, it's the gas station. Once the destination is identified, crowdfunding can help fuel the journey, from first step to final goal. Organizations move toward their destination through start-up funding, followed by investment in long-term resources such as board members and new donors, both of which are underlying benefits of crowdfunding.
Myth 5: Crowdfunding is a fad that will die out.
Unlike bellbottoms and shoulder pads, crowdfunding isn't simply a fad; it's actually a new term for a familiar practice. From the early church in Acts to last month's youth group car wash, the idea of pooling resources to fund a mission is engrained in the fabric of Christianity. What's different about crowdfunding is that it allows groups to engage people around the world, without geographical barriers. Crowdfunding will continue to develop and change with time, but the idea of giving generously to support a mission is here to stay.
Myth 6: Only those who need money should care about crowdfunding.
God calls us to be good stewards of our resources – whether acting as an individual or as an organization. In that regard, crowdfunding is a fantastic opportunity for those with financial resources looking to support innovative leaders.
Donors to Wheat Ridge Ministries, where I work, helped fund the newly launched Christian crowdfunding site, WeRaise.us. On this site, individual donors to be aware of both financial and network investment opportunities, while grant-making organizations like Wheat Ridge Ministries can keep an eye on innovative projects that may be worthy recipients of health and human care grants. Keeping an eye on crowdfunding sites is a great way to identify projects that align with your values and can use your resources to bless leaders and those they serve.
Like many aspects of ministry, crowdfunding is an exciting, inspiring, humbling experience that requires effort and a step of faith. It is an incredible way for God to raise up ministries and equip leaders as they respond to needs near and far.
Abigail Miller is the manager of crowdfunding and social media at Wheat Ridge Ministries. Abigail is energized by seeing the creative ways God inspires people to address needs around them – especially those using WeRaise. When she's not biking around town, you can connect with her on Twitter at @AbigailWRM.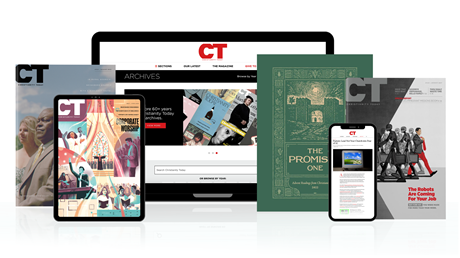 Annual & Monthly subscriptions available.
Print & Digital Issues of CT magazine
Complete access to every article on ChristianityToday.com
Unlimited access to 65+ years of CT's online archives
Member-only special issues
Subscribe
6 Crowdfunding Myths for Christians to Consider
6 Crowdfunding Myths for Christians to Consider