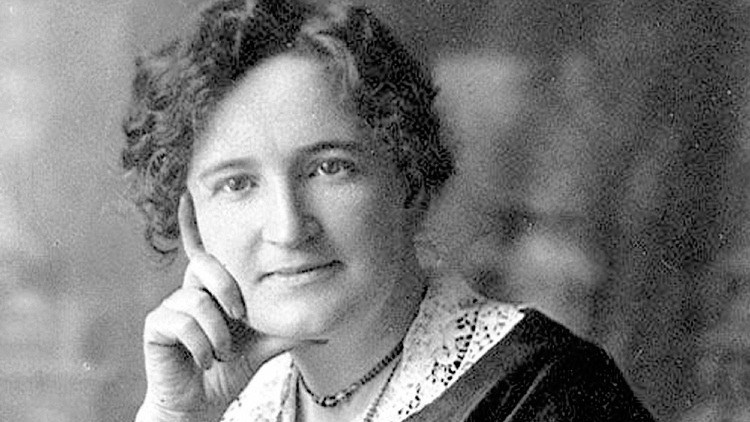 Image: Wikimedia Commons
Editor's note: Today's post continues our Women's History Month series, connecting our contemporary efforts for justice with the evangelical women who came before us. We will feature "women of character, courage, and commitment" each Wednesday in March.
If Nellie Letitia McClung lived today, her Twitter bio would sound like many of ours: Christian, author, activist, wife, mother.
But long before evangelical women took to social media and blogs to speak out about their callings and passions, this Canadian suffragist and politician fought the social norms of a different time to draw attention to the marginalized in society.
In the early 20th century, McClung joined one of North America's most pressing and popular social causes—the temperance movement—after seeing the devastation alcohol abuse wrought on families. Through the Women's Christian Temperance Union, she lobbied to legislate the ban on alcohol and help those who suffered from its effects. McClung went on to lead other provincial and national women's organizations as well as hold political office.
Like our contemporary push for social justice, McClung's involvement grew from an understanding of human equality before God, regardless of status, gender, or ethnic background. She was a woman ahead of her time, persistent in speaking out in the face of heckling criticism from men and women alike that "nice women don't want the vote." McClung did not back down despite the incredible resistance she faced—a kind of resistance we in 21st-century North America know little about. The trolls who criticize us online existed for McClung and her movement in real life; they shouted back in person, turned down their reforms from high positions in public office, and overlooked the concerns being brought forth by the WCTU.
While today's technology opens up the world's struggles to us, McClung traveled extensively for the sake of the cause. Through the relationship she formed, she was able to change people's minds and hearts.
Even as her work gained national and international recognition, she remained focused on serving people in her community and, even more intimately, in her own home. For women who feel that their ordinary lives and spheres can accomplish little, for the increasingly vocal segment of Christian wives and moms longing to do more for the Kingdom, they can look to Nellie McClung's example.
She served where God placed her and reached out to those in her immediate vicinity. During World War I and the years that followed, immigrants flocked to Canada. Many found a haven in the McClung home. As a wife, mother, and popular speaker, Nellie McClung required domestic help. She regularly employed young immigrant women in her home, and not only paid them well, but assisted them with learning to speak English, and to read and write.
In a day when domestic workers were treated poorly, McClung regarded them as family members, allowing them to use the front door and not requiring them to wear uniforms. She encouraged her workers to invite friends into the home and often gave parties for those she called "my girls." McClung reasoned: "Little privileges like this help a girl to know that she is a person of importance with the protection and dignity of a family and a home."
Many of us cannot fathom what it is like to be an immigrant, to face bigotry, mistrust, a language barrier, and a strange culture. McClung valued these women, and all immigrants, because she recognized their equality in the eyes of God, and the contribution they would make to society. Today, Canada has one of the most multicultural populations in the world. We can take the initiative by ministering to those who are new to this country, by offering love and friendship in addition to practical help with adjusting to the culture.
Her view of human dignity extended to her willingness to speak for those who did not have a voice. In 1911, while living in Winnipeg, McClung was part of a council of women looking into the working conditions of local factories. Many government officials remained ignorant of these conditions as well as women's motivations for entering the work force (assuming young women worked for a little bit of "pin money," not because they needed to). McClung took officials on tours of local factories, revealing the poor ventilation, darkness, untidy floors, and backed-up plumbing. Some did not offer separate toilet accommodations for men and women, a shocking situation back then. One politician reacted: "For God's sake, let me out of here….I'm choking! I never knew such hell holes existed!"
Whether it was the young woman trying to earn a living in a musty, dank factory or an immigrant who was hindered by illiteracy and poverty, Nellie was there to speak for them because she could. The authors of her biographer Firing the Heather, Mary Hallet and Marilyn Davis, summarize the heart of her activism, quoting McClung herself:
Modern feminists – particularly Christian ones – could learn from McClung that "change seems to happen best in the context of relationship. People are more likely to hear the prophetic word when it comes from someone they trust." It was in this way that Nellie Letitia McClung spent a full and energetic lifetime trying to "fire the heather" in people's minds and hearts to bring about a better world.
Her historic example inspires us to ask: How does the belief that we are made in God's image shape our activism? After all, Christians aren't the only ones who desire to help others. In Nellie McClung's day, she found herself partnering with religious and secular organizations to advance the causes of women's suffrage, temperance, and workplace safety.
Regardless of the time or the specific issue, McClung reminds us that the gospel that distinguishes Christian activism. One of the most significant contributions McClung made relates directly to the notion of Christian personhood. As a part of a group of female leaders now known in Canada as the Famous Five, she worked to have women finally considered "persons" under federal law. (Before 1929, women could not sit in the senate because they were not "persons.")
As we minister to each person, made in the image of God and worthy of dignity, we minister to the individual soul who stands before God equally valuable, but equally in need of a Savior.
Kim is a Canadian wife, mother, Bible teacher, and blogger. She holds a degree in history from the University of Waterloo and loves to read about the history of her country. She blogs regularly at The Upward Call and Out of the Ordinary.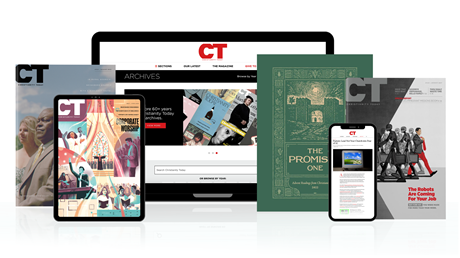 Annual & Monthly subscriptions available.
Print & Digital Issues of CT magazine
Complete access to every article on ChristianityToday.com
Unlimited access to 65+ years of CT's online archives
Member-only special issues
Subscribe
Social Activism Before Social Media
Social Activism Before Social Media