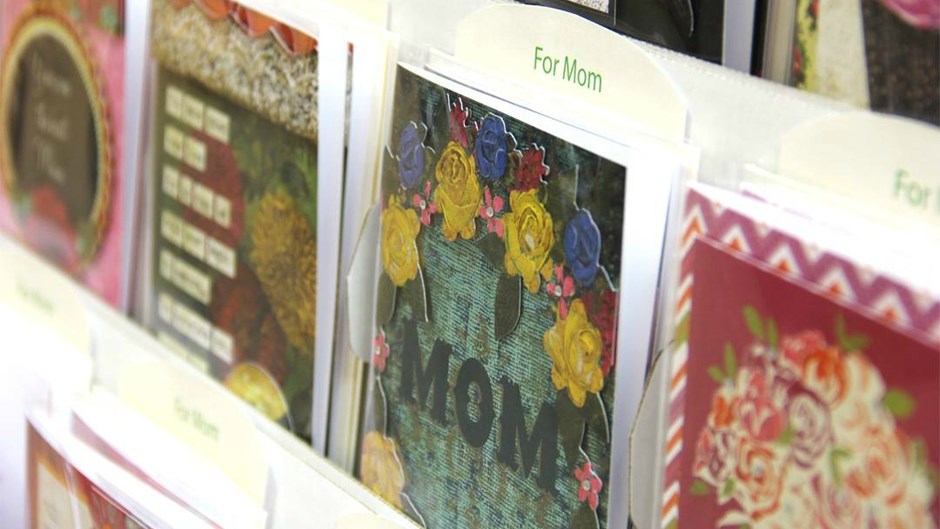 Image: Full Circle Exchange
In one sense, it's just another Mother's Day card from Wal-Mart. Two decorative birds on the front, a sappy poem on the inside, and a tag reading, "You are my hero, Mom."
But there's the signature on the back—scrawled in black, signed by the woman who made it by hand. That signature represents a growing movement that empowers women artisans and workers around the world.
Wal-Mart has partnered with the nonprofit social enterprise brand Full Circle Exchange to carry a line of fair-trade, female-crafted Mother's Day products in prime retail real estate at 2,665 Wal-Mart stores. It's part of the chain's Empowering Women Together initiative—which began as an online product line in 2012 and debuted in-store this spring.
Similar to companies like Noonday Collection and Ten Thousand Villages, Full Circle Exchange sells colorful, fair-trade and ethically sourced products handmade by women. For Mother's Day, the nonprofit produced scarves, aprons, mugs, tumblers, chocolate sets, and greeting cards, over 50 items in all, each with bold patterns and craft-paper labels. They come from suppliers in India, Rwanda, Kenya, Haiti, Peru, and the U.S.
Mother's Day has become a popular vehicle to promote such socially conscious gift-giving. This year, a stream of gift guides suggested "gifts that give back," and fair-trade advocates campaigned to get shoppers to "celebrate Mother's Day the fair trade way." As we wonder whether Mother's Day has become a greeting-card holiday and if Mom really needs another mug, scarf, or necklace, these products offer a distinct tie to motherhood. The women who make them are typically mothers themselves, taking on jobs on behalf of their families. And even in the aisles of Wal-Mart, our shopping dollars can do good.
"In order to create suitable economic models, we need to open up broad-based retail channels and provide an avenue for consumers to vote with their dollar,"said Mark Priddy, CEO and co-founder of Full Circle Exchange. "Stores such as Wal-mart and Macy's can use their size and scale to help us create efficiency in the supply chain that benefit everyone and builds momentum for real, lasting and positive change in the lives of women, their families and their communities."
Priddy, a Christian, co-founded Full Circle Exchange in 2009 to help women rise out of poverty by finding meaningful, creative work. At its Boise, Idaho headquarters, Full Circle Exchange--as a part of its job readiness program--employed 60 refugee women from Burma, Somalia, the Democratic Republic of Congo, Nepal, Ethiopia, Iran, and Afghanistan for its Mother's Day project. Full Circle Exchange not only creates jobs and access to global markets for women, but also creates long-term meaningful work enterprises.
"The women we work along side of are creative, resilient and innovative, says Priddy. "They want to know that somebody values their service."
What Full Circle Exchange has done by selling artisan products in retailers like Wal-Mart is paving the way for other social enterprises. Whereas many fair trade companies have a regional reach with their products, not many have found success with national mass market retailers. Selling in Wal-Marts across the country has not only expanded the Full Circle Exchange brand, but it has given women artisans access to 100 million customers.
And with sales of the Mother's Day products going well, Wal-Mart and other retailers are discovering a broader trend in the American consumer culture.
"More and more Americans have become increasingly concerned about the state of the world and look for opportunities to use their power in the marketplace," said Priddy.
Full Circle Exchange's secret to finding a national audience for its products: selling good products with a good story at a good price. This, Priddy says, will "capture the imagination of a generation who desires to make a difference with their purchase."
"There was a time that consumers would be more willing to make what I would call a 'compassionate buy.' But today, customers expect more," said Priddy.
Full Circle Exchange also sells at Macy's, Anthropologie, and Whole Foods, but Wal-Mart offers the biggest exposure for its cause. The nonprofit challenges Wal-Mart critics to celebrate the efforts being made to carry more socially conscious products. Wal-Mart plans to expand its sourcing from women-owned businesses, it hopes to increase its sourcing from women-owned businesses by $20 billion.
As fair trade products continue to attract consumers and retailers at the national level, this can only mean good news for the rest of the world. More money in the hands of women—and mothers—translates to more food on their tables, more of their children going to school, and more money poured back into communities.
As Priddy put it, "We want to see more women dancing."
(Here is a link to Full Circle Exchange's Mother's Day video, featuring refugees in Boise creating Mother's Day cards.)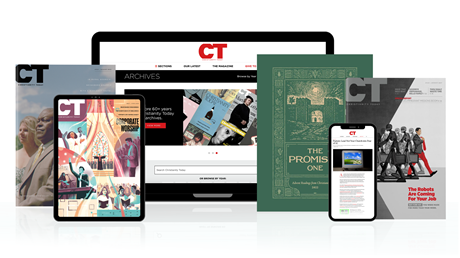 Subscribe to Christianity Today and get access to this article plus 65+ years of archives.
Home delivery of CT magazine
Complete access to articles on ChristianityToday.com
Over 120 years of magazine archives plus full access to all of CT's online archives
Subscribe Now
Mother's Day Goes Fair Trade
Mother's Day Goes Fair Trade