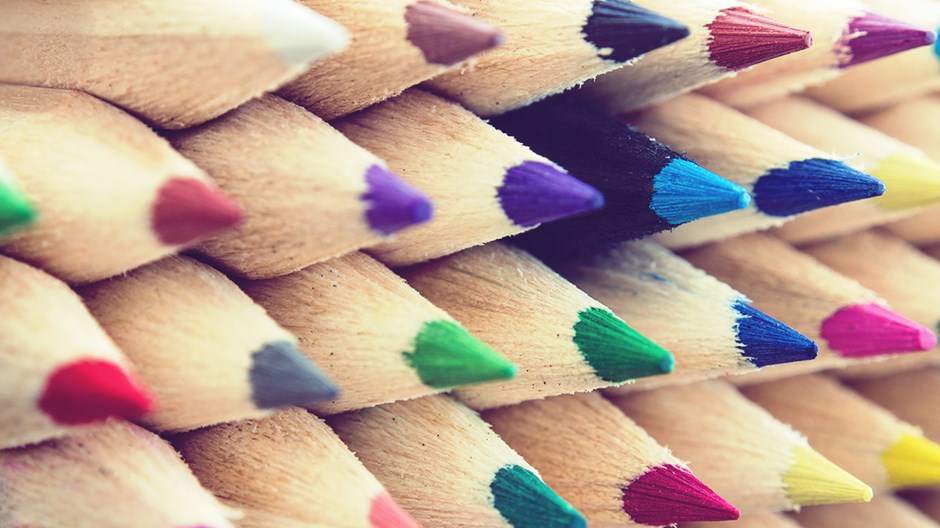 Image: CMCCG / SHUTTERSTOCK.COM
In 1963, Civil Rights leaders organized the March on Washington for Jobs and Freedom. During the march there were a number of speakers and musicians, but one voice still rings in the ears of America. In his "I Have a Dream" speech, the Rev. Martin Luther King Jr. challenged America to keep its promise of freedom and justice for all.
Though this speech is 50 years old, for many its message remains relevant today. One line of his 16-minute speech, is often repeated to defend an increasingly popular position of colorblindness: I have a dream that my four little children will one day live in a nation where they will not be judged by the color of their skin, but by the content of their character.
When King spoke these words, I'd like to suggest that he was not making a case for colorblindness, but rather for being color-conscious. To be colorblind is to miss a great opportunity to continue his legacy of standing for racial justice.
Calling Americans to action
When King's words resounded across the mall, America was steeped in racial tension. In the year preceding the March on Washington, several tragedies occurred: James Meredith was enrolled at the University of Mississippi during a deadly riot; the Children's Crusade erupted in several violent attacks broadcast on national television; Medgar Evers, a leader of the National Association for the Advancement of Colored People, was assassinated in his driveway; and sit-ins, boycotts, demonstrations, voter registration drives, and marches threatened the racial status quo. It is against this backdrop that King proclaimed: "Now is the time to lift our nation from the quicksand of racial injustice to the solid rock of brotherhood."
King definitely emphasized the injustice of being discriminated on the basis of one's color. He called his listeners to action: "Continue to work with the faith that unearned suffering is redemptive. Go back to Mississippi, go back to Alabama, go back to South Carolina, go back to Georgia, go back to Louisiana, go back to the slums and ghettos of our Northern cities, knowing that somehow this situation can and will be changed," he said.
On the surface, colorblindness may seem like the right action to take. It reflects a commitment to seeing other people strictly as individuals. Yet, in practice, being colorblind has not propelled us forward into recognizing and attacking racial injustice as King instructs. Rather, it has insulated us from having to acknowledge that racial disparities exist. By choosing to focus exclusively on the individual, we ignore the disparities still faced by communities of color.
According to the Pew Research Center, "the economic gulf between blacks and whites that was present half a century ago largely remains." Gaps between many races continue to exist in the areas of household income, homeownership rates, poverty levels, incarceration rates, and even life expectancies. Blacks aren't the only community suffering from racial disparities. Rather than remain blind to these disparities, we must open our eyes and reach for racial equality.
Our shared humanity
At the March on Washington, King implored the crowd to continue demonstrating. Here he was not speaking just to African Americans, but to the many races represented in the flood of listeners. He stressed that the fight against injustice is not for people of color alone, as he addresses the white listeners in the crowd: "They have come to realize that their freedom is inextricably bound to our freedom." King promoted the link in our shared humanity and the need for all to be awakened by love— that we would consider it unacceptable that racial inequalities exist for any community.
The value of color and racial justice
In the name of colorblindness, it is not uncommon to hear people question the value of race. Many have bought into the notion that the world will be a better place when we stop talking about race and analyzing racial disparities and inequities. There is a belief that if race would just go away, everything would improve. But I, as a person of color, am interested in a racially just society, not a racially colorblind one. Like King, I want to live in a world where everyone is judged by his or her character—not in a world where color is erased altogether.
I want to embrace my racial identity. I want to share how my great, great, great grandfather was kidnapped from his family, sold into slavery, escaped to the North, and rather than return home, fought for the North in the Civil War. I want to remember my family's legacy of attending historically black colleges and universities when all other options were closed. I want to read about the Great Migration and wonder about my own grandparents' journey heading north from Georgia. I want to enjoy the foot-stomping, soul-stirring experience that is the black church. I want to read from authors who know my story, and hang art that reflects my body.
I am not seeking a colorblind society. I am seeking a society that sees me for all of who I am, and still respects my humanity.
King gave a speech in 1967 called, "Where do we go from here?" in which he encourages a black audience to say of themselves: "I am somebody. I am a person. I am a man with dignity and honor. I have a rich and noble history, however painful and exploited that history has been."
I don't want to be blind to my own history, nor that of others. I have much to learn from the stories that have created the United States of America.
Living a color-conscious life
If we are to stand against racial injustice and unite across racial lines, we must reconsider our commitment to colorblindness. We can choose to become aware of color. Rather than running from our differences, we can choose to explore them, understand them, and value them. We can choose to delight in our differences.
The wall between us must come down, but not through blindness. It will be through intentionality.
Color-consciousness is also scary. It won't save us from awkward moments of asking racially charged questions, and it won't save us from the fear of offending someone. It won't save us from the messiness of hearing complicated stories and incongruous perspectives. Color-consciousness is risky, but we have an example in Christ, who challenged all kinds of social barriers to express God's love to humanity.
It will take a lot of work on our part, but we must trust that God is helping us tear down walls that divide. As Paul says in Ephesians 2:14: "For he himself is our peace, who has made the two groups one, and has destroyed the barrier, the dividing wall of hostility" (NIV). In Paul's day, the big rift was between Jews and Gentiles—they couldn't eat together, travel together, or become friends. Sound familiar?
Though our hostilities lie between many more than two groups, Paul's affirmation of the power of Christ remains the same: The wall between us must come down, but not through blindness. It will be through intentionality—a conscious decision to love and respect all aspects of each other's humanity.
Subscribe to TCW at this link for exclusive access to all web content and our weekly iPad issues, and sign up for our e-newsletter to become part of a community of women striving to love God and live fearlessly in the grit of everyday life. Also check out our new and updated Media Library, where we upload weekly Scripture verses, videos, polls, and quizzes.
Austin Channing Brown is a speaker and writer on a mission to make the racial divide smaller. Follow her on Twitter @austinchanning.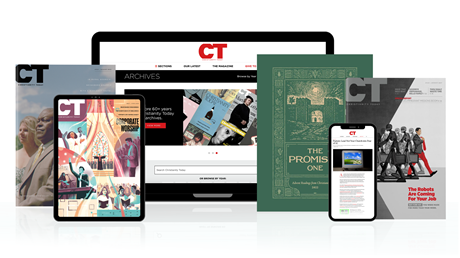 Subscribe to Christianity Today and get access to this article plus 65+ years of archives.
Home delivery of CT magazine
Complete access to articles on ChristianityToday.com
Over 120 years of magazine archives plus full access to all of CT's online archives
Subscribe Now
Living a Color-Conscious Life
Living a Color-Conscious Life