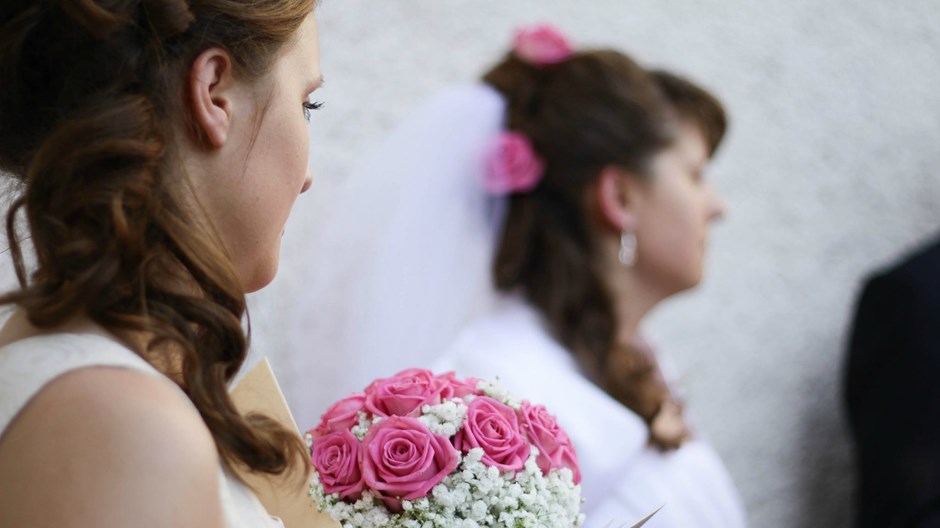 Image: cytryna / Flickr
I have a dear friend who was terrified of marriage before she became a bride.
She is one of those lifetime friends with whom I have a lot in common. Unfortunately, part of our shared experience is that we're both children of divorce. Growing up in broken homes affected us in opposite ways: my imagination danced with fancy dreams of marriage in the future, while my friend was in angst, afraid to make the same mistakes as her parents.
As the age of first marriages climbs, it seems many people are delaying or dismissing marriage because of their own family's experience with divorce. In some respects, their fears are justified. Divorce has visited the doorstep of too many marriages that we thought would never open the door. Since the '70s, about a million kids each year watch their parents divorce.
I recently discussed the topic with Lore Ferguson, a fellow Christian single and child of divorce, for the Ethics and Religious Liberty Commission. We talked about the necessity of the church addressing this population of men and women because a broken view of family can not only affect our relationships, but taint our view of God and of the gospel.
"My first concept of marriage is severed, and so I've had to reframe the gospel and just understand that earthly marriage is a reflection of the gospel, and it's a shadow. It's not perfect," she said. "The gospel is not a reflection on earthly marriage."
It's important that churches speak directly to their members–in all stages of life—about these issues in order to resist the normalization of divorce in our culture and congregations by being armed with truth. The expectation is that God will raise up Christ-centered families to provide living models to a watching world…and curious singles.
"Invite singles into homes," Lore advised. "I find that a lot of times singles just don't feel like they have a family. They haven't seen healthy marriages. Even as a single, I do this . . . I want them to know the health that exists in the family."
We all benefit from getting to witness and take part in healthy, godly families in the church, but it is especially transformative for people who haven't experienced these kinds of families in any other context. Surrounded by whole and healthy families, the layers of fear we hold onto are peeled back as we become front-row witnesses to what God will do, through good times and bad, when a marriage is committed to Christ and his glory, and as a result, to each other.
Singles, especially women, often feel alone in the church, but being invited into authentic community through being "adopted" into a family offers the deeper sense of belonging that we were created for. Our fellow churchgoers offer lessons no class could have taught just by walking faithfully in the Lord. Personally, I have experienced so much joy, rest, and confidence in knowing that through the church I have a like-minded place I can call "home" on this earth.
I remember sitting down with one of these families to talk with the husband and wife. Both had been raised in two-parent, church-going homes. The husband confessed that they had a self-righteous attitude early on about how they were going to do marriage much better than their parents, though.
Children of divorce can often struggle with the same smugness when imagining their future marriage compared to their parents'. We need to be reminded that Scripture tells us not to think too highly of ourselves (Rom. 12:3) and that it is only by God's grace we are who we are (1 Cor. 15:10). Our confidence should come from God – his goodness and sufficiency to complete every good work he has begun in us (Phil. 1:6) through Jesus.
Likewise, singles frequently have to resist constant waves of advice on how to do everything "right" in order to secure a spouse. While the advice is well meaning, it can get tiring and exacerbate struggles with contentment. Doing everything right doesn't mean things turning out the way we want.
The friends that I have appreciated the most in my single years have been those who offer words fitly spoken (Prov. 25:11), ears ready to listen as I pour out my heart, and the comforting presence of just being my friend. At the end of the day, God is in control and only his penetrating Word and powerful presence can bind up hearts that break even as they utter, "Thy will be done."
As I think about my own family and our desperate need for God's redemptive and restorative work in Jesus Christ, I'm brought back to Paul's words in Acts 17:26-27:
And he made from one man every nation of mankind to live on all the face of the earth, having determined allotted periods and the boundaries of their dwelling place, that they should seek God, and perhaps feel their way toward him and find him. Yet he is actually not far from each one of us.
I am a child who has experienced divorce and I am single because God has a better plan for his glory than I can understand. You may find yourself or know others in the same boat. No matter what messy background we've come from, the church has a guaranteed hope to point singles (and everyone else) toward: the perfect, expectation-exceeding marriage of the Bride and the Lamb. Maranatha.
Lindsay Swartz works at The Ethics & Religious Liberty Commission as the managing editor of content and is thrilled to call Nashville her home. She previously served at Revive Our Hearts in church relations and blog management. Lindsay studied at the Southern Baptist Theological Seminary and is a member of a church plant in Franklin, Tennessee.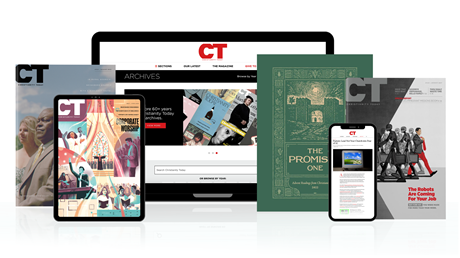 Annual & Monthly subscriptions available.
Print & Digital Issues of CT magazine
Complete access to every article on ChristianityToday.com
Unlimited access to 65+ years of CT's online archives
Member-only special issues
Subscribe
Single, Christian, and a Child of Divorce
Single, Christian, and a Child of Divorce