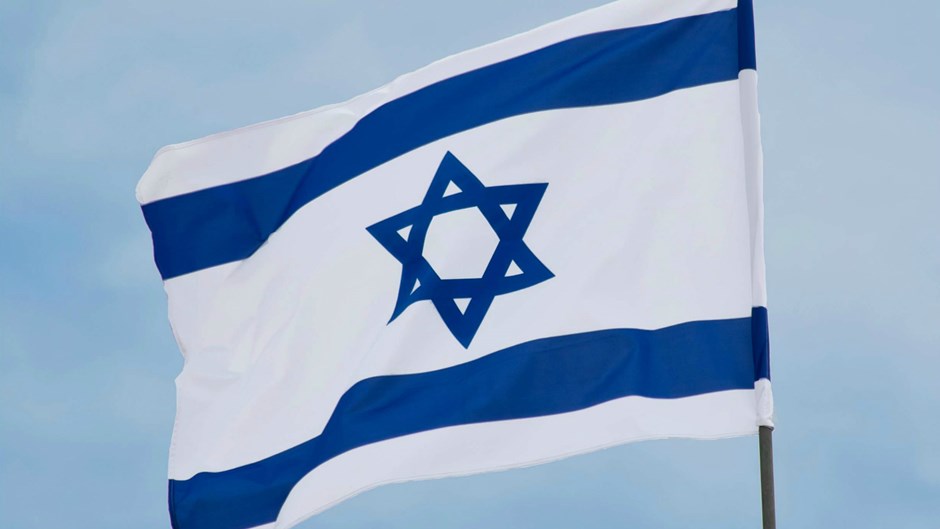 Image: Zachi Evenor / Flickr
Megachurch pastor Charles Stanley has turned down an award from a pro-Israel Jewish group, citing controversy over his views about homosexuality.
The Atlanta-based chapter of the Jewish National Fund (JNF) had planned to honor Stanley this week with its prestigious Tree of Life Award for his long support of the state of Israel. But a number of local rabbis and other Jewish leaders had protested the decision.
At issue are Stanley's past statements that homosexual sex is immoral and a comment he made to a newspaper in 1986 that AIDS was a sign of God's judgment.
Those views are "incompatible with Jewish ethics and values," said the Southern Jewish Resource Network for Gender and Sexual Diversity, in a letter protesting the decision to honor Stanley.
In general, Stanley has not been known for his involvement in politics or culture war debates. He did, however, sign on to a recent brief asking the US Supreme Court to uphold state bans on same-sex marriage.
And at Atlanta's First Baptist Church, in his In Touch media outlets, and elsewhere, he teaches traditional Christian sexual ethics.
"Some proclaim they are living a gay lifestyle, but nothing is happy or gay about the destructive behavior of homosexuality," he wrote in his 2007 book, Landmines in the Path of a Believer. "Anything that opposes the principles written in God's Word leads to one ending—the end Solomon mentioned, a place of extreme emptiness where wind and sorrow breach the soul. Ultimately it ends in a place of extreme emotional sorrow and separation from God."
Stanley isn't the first Atlanta minister to experience controversy over past remarks about homosexuality. In 2013, Louie Giglio of Passion City Church turned down an invitation to give a prayer at President Obama's inauguration after an old sermon of his surfaced online.
The Stanley controversy broke at a time when Georgia's ban on same-sex marriage faces a legal challenge. Meanwhile, state legislators tabled a religious freedom law amid debate over whether it (and a similar law in Indiana) would allow businesses to discriminate on the basis of sexual orientation.
Several Atlanta-area rabbis had announced they would skip the JNF event. Rabbi Fred Green of Temple Beth Tikvah in Roswell, Georgia, called on the JNF to rescind the award.
Leaders at the JNF had defended their decision to give the award to Stanley.
"Our honoree represents one of the largest Christian communities in the South which has always supported the Jewish people in times of peace and conflict," national spokesman Adam Brill told the Atlanta Journal-Constitution.
On Tuesday, the JNF's Atlanta chapter released a statement saying Stanley would not attend the award ceremony:
Dr. Charles Stanley, senior pastor of First Baptist Church Atlanta, has informed Jewish National Fund that because of his deep love for Israel, and his reluctance to be a point of controversy and conflict within the Jewish community, he has declined to be recognized at the Jack Hirsch Memorial Breakfast in Atlanta.
The controversy over Stanley may reveal cracks in the complicated relationship between Jews and evangelicals.
Jews and evangelicals disagree sharply about homosexuality. More than 8 in 10 (82%) of Jews say homosexuality should be accepted by society, according to the Pew Research Center. (One significant exception is Orthodox Jews—whom Pew says have "a level of disapproval [toward homosexuality] similar to that expressed by white evangelical Protestants.")
But by many measures, evangelicals have even stronger feelings toward Israel than American Jews. The vast majority (82 percent) of white evangelicals believe God gave the land of Israel to the Jewish people—a view only 40 percent of American Jews share. (One key factor is the number of Jews who don't believe in God, says Pew. But it's not the only factor: only 55 percent of theistic Jews agree that Israel was given to the Jewish people by God.)
Some Jews might overlook conflicting values when it comes to Israel because the concept of supporting it has so many connections for them, said Gary Burge, a New Testament professor at Wheaton College.
A two-term president of the Southern Baptist Convention, Stanley is an outspoken Christian Zionist, arguing that God commands Christians to support Israel.
"I think about one the most disastrous decisions we're going to make and you mark it down: When we turn back on Israel we will not his escape the judgment of God. We will not," he said in 2010.
Stanley has also hosted tours of Israel and major fundraising events for Israel in the past. That made him an ideal candidate for the JNF award.
Stanley's stance on gay people is less ideal, said Jeri Kagel, a former board member for the JNF's Atlanta-based chapter. She said she was stunned to get her invitation to the April 23 breakfast and told JNF leadership that, instead of buying her usual table, she'd be emailing her circle of friends to tell them not to come.
"From that point in time forward, every email from them has been more and more defensive and has suggested sillier and sillier things," she said, including the suggestion that gays and lesbians pack the breakfast to show Stanley that JNF supports them.
"First, we don't want to listen to him, and second, do you think Dr. Stanley will be able to tell who is a lesbian from up there at the podium?" Kagel said.
Stanley's associate pastor, Paul Diamond, asked for interview questions about the breakfast to be emailed to Stanley through him. Diamond confirmed getting the email, and Stanley didn't respond.
The JNF Southern Zone director referred questions to Brill, the organization's spokesman. He emailed a statement outlining Stanley's support of Israel—including a trip there by First Baptist Atlanta members last summer, when it was in the throes of conflict.
"We do not take any role in how they worship, live, how they choose to interact with others," Brill added in an interview. "That's not our role. We do not pass judgment."
Rabbis involved in interfaith efforts nationwide are watching the conflict in Atlanta with interest. Rabbi Mark Schiftan of The Temple-Congregation Ohabai Sholom, a Reform Judaism synagogue in Nashville, led a group of evangelical pastors on a trip to Israel in 2008 to promote understanding and support.
But would he host a breakfast honoring a pastor known for treating gay sex as sinful? No, he said, but added that Israel needs all the friends it can get.
"The tension point is, is there a way to create and sustain those friendships without sacrificing your soul in the process?" Schiftan said. "We Reform Jews and most of the liberal, non-Orthodox Jewish community—90 percent of the American Jewish population—disagree with the evangelical Christian community on virtually every single social issue.
"The one thing we agree upon, from very different starting lines, is this steadfast support for the state of Israel."
That's an agreement that will trump the broader dispute in American life over gay rights and same-sex marriage, said Gerald R. McDermott, professor of religion at Roanoke College. He doesn't expect the Stanley controversy to have any lasting effect on the relationship between Jews and evangelicals on Israel.
"In the end, it will be just a bump in the road," he said.
Darrell L. Bock, executive director of cultural engagement and senior research professor of New Testament Studies, was a little more concerned.
He wonders if the controversy over Stanley is a sign of things to come. As same-sex marriage and gay right become more mainstream, he said, Christians who hold traditional beliefs about sexuality may be ostracized.
"The game has significantly changed," he said, "and the church is struggling to cope."
Senior news editor Bob Smietana contributed to this report.
[Image courtesy of Zachi Evenor - Flickr]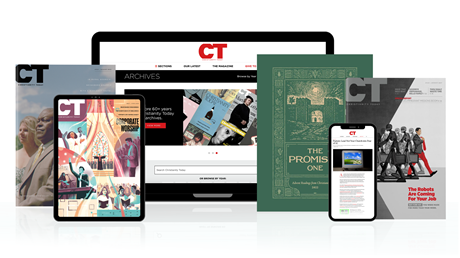 Subscribe to Christianity Today and get access to this article plus 65+ years of archives.
Home delivery of CT magazine
Complete access to articles on ChristianityToday.com
Over 120 years of magazine archives plus full access to all of CT's online archives
Subscribe Now
Pastor Charles Stanley Declines Jewish Award for His Support of Israel
Pastor Charles Stanley Declines Jewish Award for ...