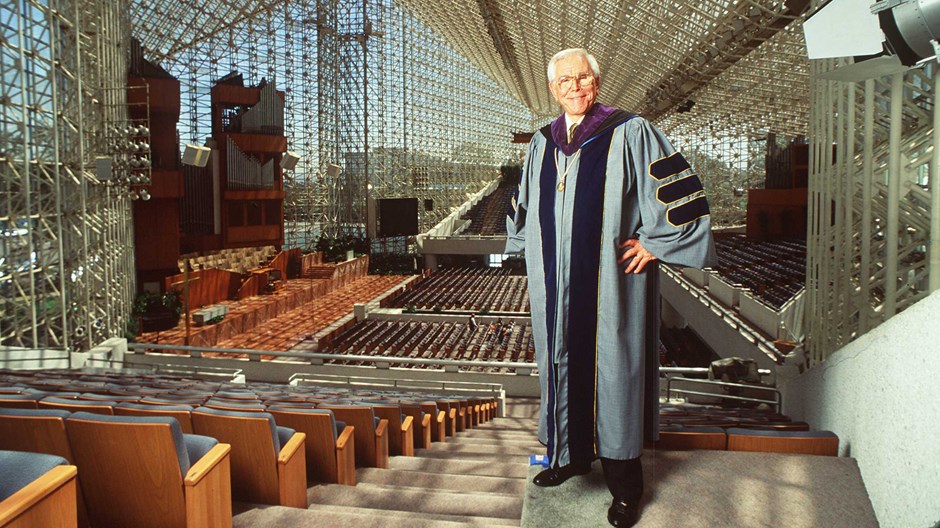 Image: Hulton Archive / Getty Images
Robert Schuller's early life was stamped by a natural disaster. One summer when he was home from college, he and his father spotted the tail of a tornado slithering down from the sky as they were working on the family pig farm in northwest Iowa. They raced away from the twister in their family car, and when they returned after the storm had cleared, they found absolute destruction. The house, barn, and outbuildings had been completely leveled. The pigs were dead, and the corn was flattened. Even the trees had been uprooted.
Schuller's father was a taciturn Dutchman. He said little about the loss and simply offered an early iteration of Possibility Thinking: "Never look at what you have lost. Always look at what you have left."
The next morning he found a dilapidated house in a nearby town, bought a section of it for $50, and proceeded, with his son's help, to take it apart. Every shingle and every nail were saved. Even the concrete blocks of the foundation were pulled apart and repurposed. A new house was built on the old site. Fields were replanted using a borrowed horse and a homemade plow. In a few years, they were prosperous again. And Schuller never forgot his father's refusal to accept defeat.
As a boy, Schuller was known for dreams. His wife, Arvella, saw it in high school. "He was so exciting . . . so sure of himself. He loved the spotlight. . . . He had bigger dreams than anyone I had ever met in my life."
Those dreams were tied to Christian ministry. The youngest of five children, Schuller went off to the Reformed Church's Hope College in Holland, Michigan, and then to neighboring Western Theological Seminary. Graduating in 1950, he promptly married Arvella and moved to a Chicago ...
1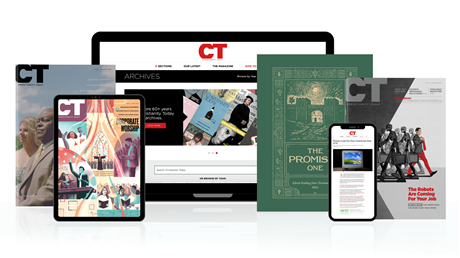 Find hope and historical insight. For a limited time, explore 60+ years of CT archives for free!
Daily devotions from Timothy Dalrymple during this pandemic.
Hundreds of theology and spiritual formation classics from Philip Yancey, Elisabeth Elliot, John Stott, and more.
Home delivery of new issues in print with access to all past issues online.
Join now and get print issues access to archive PDFs.
Died: Robert Schuller, Forerunner of the Seeker-Sensitive Movement
Died: Robert Schuller, Forerunner of the ...